Outpatient Services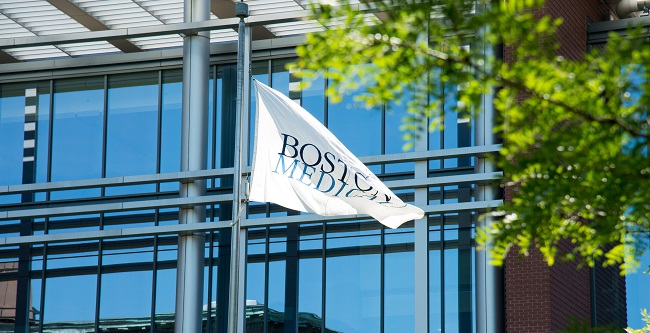 Adult Services
Boston Medical Center provides robust, comprehensive behavioral health outpatient services to meet the complex and interconnected psychiatric, medical, and social needs of our patient population.  Our outpatient clinic has a multidisciplinary team including psychiatrists, nurse practitioners, social workers, and psychologists.  This team is uniquely trained to address the many and sensitive needs of our racially, ethnically, and linguistically diverse urban patient population.  In addition, the outpatient clinic provides important training for psychiatry residents, social work interns, and psychology interns.   The Department of Psychiatry is also engaged in research projects involving our outpatient psychiatry department.
Psychiatry
Our Psychiatry Department provides clinical evaluation, psychopharmacological treatment and support to patients with complex mental health issues. Our psychiatrists have expertise in treating complex psychiatric conditions, including mood disorders, psychosis, and substance use.  Psychiatrists provide support for patients both through individual visits and group medical visits, as appropriate.
Therapy
Our therapists offer diverse services to meet our patients' needs, including individual, group, couples, and family therapy.  Our therapy team utilizes evidence-based therapies to address the therapeutic needs of our population.  Therapy approaches include Dialectic Behavioral Therapy, Cognitive Behavioral Therapy, Trauma Focused Cognitive Behavioral Therapy, Solution Focused Brief Therapy, Insight Oriented Therapy, and Motivational Interviewing.  In addition, we have Resource Social Workers to help support our patients' needs in the community.
---
Child and Adolescent Psychiatry

The Child and Adolescent Behavioral Health Clinic provides accessible, culturally responsive, and evidence-based mental health care for children, adolescents, and young adults.
Clinical Team
Our clinical team includes board certified child and adolescent psychiatrists, licensed clinical psychologists, clinical social workers, and care coordinators engaged in clinical care, research, training, consultation, and innovation.
Services
BMC outpatient Child and Adolescent Psychiatry provides comprehensive treatment for many mental health disorders including: ADHD, Oppositional Defiant Disorder, depression, anxiety, posttraumatic stress, disruptive behaviors, substance use disorders (co-occurring with mental health disorders), other mood disorders, psychosis, and medical coping.
Integrated Care and Community Collaboration
Child and Adolescent Psychiatry provides integrated behavioral health care in pediatrics at BMC and local community health centers with embedded psychiatrists, psychologists, and social workers.  In addition, the section collaborates with local schools, community health centers, and other organizations to improve access to care through clinical consultation, education, and partnership.