Dr. Angela Jackson Receives 2018 Jerome Klein Award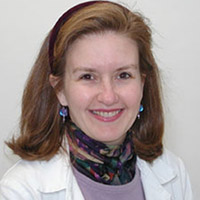 Angela Jackson, MD, associate dean of student affairs, has been named the 2018 recipient of the Jerome Klein Award for Physician Excellence. Dr. Jackson, an associate professor of medicine, also serves as a general internal medicine physician at Boston Medical Center (BMC).
Dr. Jackson is recognized for the Jerome Klein award for her unwavering commitment to our patients and mission, her leadership in the medical community locally to nationally and her profound impact on education and mentorship throughout her 30 years on the medical campus.  Read More.