Consultancies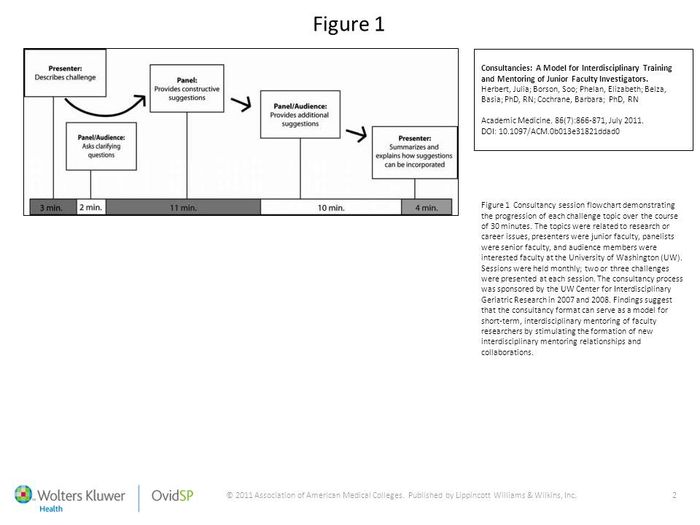 Consultancies are a form of team mentoring in which a presenter describes a career question or scholarly challenge. A panel of colleagues then offers personalized suggestions.
After hearing all the advice, the presenter can speak again and ask any clarifications.
This model has been used successfully in interdisciplinary training of early career faculty members.
The Department of Medicine will offer two consultancies, one for educators and the other for investigators. Both take place from 12:00 to 1:00 p.m. in EBRC 714. There will be time for 4 presenters at each session.
Educators: December 12, 2012
Investigators: April 24, 2013