Residency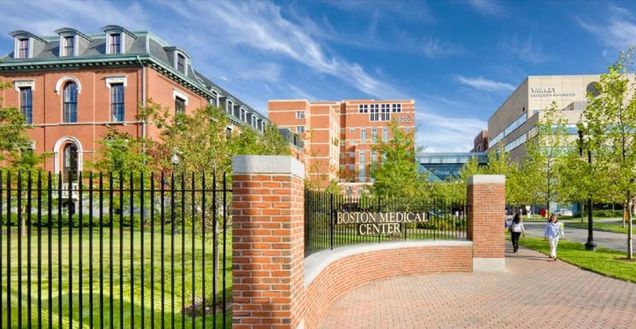 Our primary clinical site is Boston Medical Center (BMC), the principal teaching hospital for Boston University Chobanian & Avedisian School of Medicine, located in downtown Boston. BMC is an integrated institution on two campuses, each with inpatient and outpatient facilities, operating the largest and busiest Level I trauma center in Boston. BMC serves a diverse adult and pediatric population, and provides primary care and specialty care in all medical and surgical specialties, pediatrics, and obstetrics/gynecology. The clinical departments are robust, helping establish BMC as a tertiary care facility recognized regionally, nationally, and internationally for excellence in patient care and research. BMC's motto is "exceptional care without exception".
The integrated Boston Veteran's Administration Medical Center (BVAMC) provides complementary clinical experiences at its two campuses in Jamaica Plain (outpatient) and West Roxbury (inpatient) on the outskirts of the city of Boston.
We recruit 9 Diagnostic Radiology and 1 Integrated Interventional Radiology residents per year. Intensive resident educational opportunities include: one-on-one supervision and teaching by dedicated faculty radiologists, didactic lectures and case conferences, and extracurricular scholarly activities including research projects. The academic curriculum is structured to blend rigorous formal teaching conferences, twice daily, with a progressive, balanced clinical rotation schedule.
Two 4th year Chief Residents are appointed annually and represent the Department at the annual meeting of the American Association of Academic Chief Residents in Radiology.
We have more than 40 radiologists on the combined BMC/Veterans Affairs faculty. At BMC, 1-year fellowships are available in Abdominal Imaging, Breast Imaging, Neuroradiology, and Musculoskeletal Imaging. We currently have relatively few fellows in the Department, fostering a resident-centered training environment.