COPD & Clinical Informatics – Echo
Our group uses mixed methods research to understand uptake and use of health information technology, especially as it relates to COPD management.  We have numerous studies that apply qualitative, quantitative, and implementation science methods to understand technology use in different health care settings.  We are particularly interested in how these technologies transform care delivery to support effective, efficient, and equitable care. Some key examples of our work include:
Assessing how pulmonary telemedicine and electronic consults (e-consults) increase access to care and addresses health disparities
How technology influences clinician experience including job satisfaction, work engagement, and burnout
Evaluating patient and clinical team perceptions of patient-generated health data
Director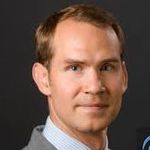 Seppo Rinne, MD, PhD
Seppo Rinne, MD, PhD. I am a pulmonary/critical care physician, board certified clinical informaticist, and health services researcher with joint appointments as Assistant Professor at Boston University, School of Medicine and Core Investigator at the VA Center for Healthcare Organization and Implementation Research. My research has focused on improving the organization and delivery of care for patients with chronic pulmonary disease. I am particularly interested in the uptake and use of novel technologies to support care delivery and how use of these technologies impact job satisfaction and clinician well-being.
Publications
Published on 2/8/2022
Moldestad M, Sayre G, Rinne S, Kaboli PJ, Reddy A, Sanders KM, Mao J, Henrikson NB, Sterling R, Nelson KM, Wong ES. Perspectives on Training and Working in the VHA: Implications for Primary Care Physician Recruitment and Retention. Acad Med. 2022 Feb 08. PMID: 35139527. PubMed
Published on 11/1/2021
Mohr DC, Swamy L, Wong ES, Mealer M, Moss M, Rinne ST. Critical Care Nurse Burnout in Veterans Health Administration: Relation to Clinician and Patient Outcomes. Am J Crit Care. 2021 11 01; 30(6):435-442. PMID: 34719713. PubMed
Published on 9/18/2021
Anderson E, Rinne ST, Orlander JD, Cutrona SL, Strymish JL, Vimalananda VG. Electronic consultations and economies of scale: a qualitative study of clinician perspectives on scaling up e-consult delivery. J Am Med Inform Assoc. 2021 09 18; 28(10):2165-2175. PMID: 34338797. PubMed
View full list of 51 publications.
Associate Director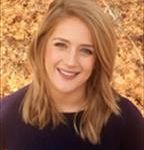 Stephanie Robinson, PhD 
Dr. Robinson is a Core Investigator at the VA Center for Healthcare Organization and Implementation Research, co-located at the VA Bedford and VA Boston Healthcare Systems, and Research Assistant Professor at Boston University School of Medicine. Dr. Robinson is a health psychologist and health services researcher. Her work is focused on the evaluation and implementation of technology-based health services to promote COPD self-management behaviors, such as physical activity. Dr. Robinson has received funding from the National Institute on Aging (NIA) and National Heart Lung and Blood Institute (NHLBI).
Publications
Published on 6/1/2022
Bamonti PM, Robinson SA, Wan ES, Moy ML. Improving Physiological, Physical, and Psychological Health Outcomes: A Narrative Review in US Veterans with COPD. Int J Chron Obstruct Pulmon Dis. 2022; 17:1269-1283. PMID: 35677347
Published on 2/12/2022
Robinson SA, Moy ML. Promoting Exercise Training Remotely. Life (Basel). 2022 Feb 09; 12(2).View Related Profiles. PMID: 35207549
Published on 12/9/2021
Reilly ED, Robinson SA, Petrakis BA, Gardner MM, Wiener RS, Castaneda-Sceppa C, Quigley KS. Mobile Intervention to Improve Sleep and Functional Health of Veterans With Insomnia: Randomized Controlled Trial. JMIR Form Res. 2021 Dec 09; 5(12):e29573.View Related Profiles. PMID: 34889746;
View full list of 25 publications.
Fellows
Ariella Krones MD,
Justin Rucci, MD