Thoracic Oncology – Echo
The goal of our research is to improve quality, equity, and patient-centeredness of care for patients across the spectrum of lung cancer care from prevention through survivorship. We have particular expertise in tobacco treatment, lung cancer screening, and evaluation of potentially malignant pulmonary nodules. We draw on approaches from health services research and implementation science in or science, and apply mixed methods including large database analysis, survey research, qualitative methods, and prospective clinical trials to assess clinically relevant questions in the field from multiple angles.
Director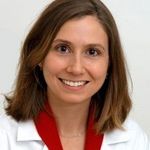 Renda Wiener MD, MPH
Dr. Wiener is a Professor of Medicine at Boston University School of Medicine and Associate Director of the VA HSR&D Center for Healthcare Organization and Implementation Research at the VA Boston Healthcare System. Dr. Wiener's portfolio of research and policy work focuses on implementation of lung cancer screening and pulmonary nodule evaluation, including promoting patient-centered approaches such as shared-decision making, and de-implementation of low-value, potentially harmful practices. Dr. Wiener has served as Chair or co-author on several guidelines and policy statements related to lung cancer screening for professional societies and the Veterans Health Administration. She is the Deputy Chief Consultant for the VA's National Center for Lung Cancer Screening; the Chair of the Lung Cancer Screening Council for VA New England; the Chair of the Behavioral Sciences and Health Services Research for the American Thoracic Society; and the Vice Chair of the Shared Decision Making Task Force for the National Lung Cancer Round Table. Her research has been funded by NIH, PCORI, VA HSR&D, VA QUERI, and several foundations. Dr. Wiener is deeply committed to mentoring the next generation of scientists.
Publications
Published on 6/2/2022
LoBrutto LR, Fix G, Wiener RS, Linsky AM. Leveraging the timing and frequency of patient decision aids in longitudinal shared decision-making: A narrative review and applied model. Health Expect. 2022 Jun 02. PMID: 35652372. PubMed
Published on 5/18/2022
Lewis JA, Wiener RS, Slatore CG, Spalluto LB. Doing Versus Documenting Shared Decision Making for Lung Cancer Screening-Are They the Same? J Am Coll Radiol. 2022 May 18. PMID: 35594952. PubMed
Published on 4/1/2022
Lowery J, Fagerlin A, Larkin AR, Wiener RS, Skurla SE, Caverly TJ. Implementation of a Web-Based Tool for Shared Decision-making in Lung Cancer Screening: Mixed Methods Quality Improvement Evaluation. JMIR Hum Factors. 2022 Apr 01; 9(2):e32399. PMID: 35363144. PubMed
View full list of 165 publications.
Associate Director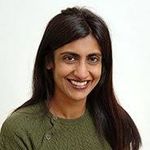 Hasmeena Kathuria, MD
Dr. Kathuria is an Associate Professor at Boston University School of Medicine and is a practicing physician in Pulmonary, Critical Care, and Sleep physician at Boston Medical Center. Her clinical and research expertise is in developing and directing patient-centered programs in safety-net settings. She developed and directs the Tobacco Treatment Center at Boston Medical Center, a program that brings together a team of health professionals who specialize in helping individuals with tobacco dependence stop smoking.  She is member of the American Cancer Society Tobacco Cessation Task Group (National Lung Cancer Round Table) to improve implementation of tobacco treatment in lung cancer screening programs and is Vice-Chair of the American Thoracic Society (ATS) Tobacco Action Committee. She is the Section Editor for UpToDate, Tobacco Treatment section. She currently serves and the Planning Chair for the ATS Thoracic Oncology Assembly, and co-chairs the ATS Tobacco Task Force. Her current research, advocacy, and clinical efforts are focused on clinical care and policy surrounding tobacco dependence in underserved populations.
Publications
Published on 6/1/2022
Xie W, Tackett AP, Berlowitz JB, Harlow AF, Kathuria H, Galiatsatos P, Fetterman JL, Cho J, Blaha MJ, Hamburg NM, Robertson RM, DeFilippis AP, Hall ME, Bhatnagar A, Benjamin EJ, Stokes AC. Association of Electronic Cigarette Use with Respiratory Symptom Development among U.S. Young Adults. Am J Respir Crit Care Med. 2022 Jun 01; 205(11):1320-1329. PMID: 35089853. PubMed
Published on 4/6/2022
Shankar D, Borrelli B, Cobb V, Quintiliani LM, Palfai T, Weinstein Z, Bulekova K, Kathuria H. Text-messaging to promote smoking cessation among individuals with opioid use disorder: quantitative and qualitative evaluation. BMC Public Health. 2022 Apr 06; 22(1):668. PMID: 35387648. PubMed
Published on 3/5/2022
Hayes D, Board A, Calfee C, Ellington S, Pollack LA, Kathuria H, Eakin MN, Weissman DN, Callahan SJ, Esper AM, Crotty Alexander LE, Sharma NS, Meyer NJ, Smith LS, Novosad S, Evans ME, Goodman AB, Click ES, Robinson RT, Ewart G, Twentyman E. Pulmonary and Critical Care Considerations for E-Cigarette, or Vaping, Product Use-Associated Lung Injury. Chest. 2022 Mar 05. PMID: 35257738. PubMed
View Full List of 42 publications.
Fellows
Eduardo Nunez
Caitlin Butler
Lauren Kearney