Michael Ieong, M.D.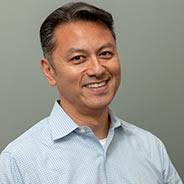 Assistant Professor of Medicine
Director, Pulmonary Function Lab
mieong@bu.edu
BU Profile for Dr. Ieong
Medical School: University of Illinois
Internship: University of Maryland
Residency: University of Maryland
Fellowship: Boston University
Special Interests:
Research
HIV pathogenesis in the lung
Redox cell signaling pathways
Alveolar macrophage biology
Innate immunity of the lung
Clinical
HIV-related lung disease
General pulmonary medicine
Exercise physiology
Dr. Ieong is an Assistant Professor in the Department of Medicine. He attends in the Medical Intensive Care Unit and on the Pulmonary Consult service of Boston Medical Center. He sees patients in the Pulmonary and Allergy outpatient clinic and oversees the cardiopulmonary exercise testing program.
Dr. Ieong is a NIH-funded Principal Investigator whose research interests focus on the role of the alveolar macrophage and monocyte in host immunity and HIV-related lung pathogenesis. Projects in the lab study the redox regulation of HIV expression in alveolar macrophages; the role of IL-16 in HIV-infection of alveolar macrophages; and, HIV-induced impairment of alveolar macrophage handling of C. neoformans. He is an experienced research bronchoscopist and collaborates with a number of investigators to provide primary lung cells and lavage for study. He is a member of the Pulmonary Immunology Group and the Center for HIV/AIDS Care and Research.
Selected Publications:
Please see BU Profile for complete Publications list
Selected Reprints:
Links:
Dr. Ieong sees clinic patients in the Doctor's Office Building, Ste. 402, 720 Harrison St., Boston, MA 02118. For an appointment call 617-638-7480.