Frédéric F. Little, M.D.
Faculty and Fellows
---
Assistant Professor of Medicine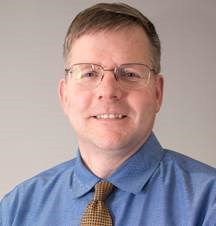 Director, Allergy/Immunology Fellowship Training Program
Medical Director, Pulmonary, Allergy, and Sleep Clinics

Education and Training:
Undergraduate: Harvard College
Medical School: Tufts University School of Medicine
Internship: University of California, San Francisco
Residency: University of California, San Francisco
Fellowship: Boston University
Other Clinical Fellowship: Boston University (Allergy/Immunology)
Post-Doctoral Research Fellowship: Cardiovascular Research Institute, UCSF
Board Certifications:
Internal Medicine
Pulmonary Disease
Critical Care Medicine
Allergy/Immunology
Special Interests:
Research:
Pulmonary Immunology
Salivary Diagnostics of Lung Disease
Point of Care Diagnostics of Allergic Disease
Clinical:
Asthma/Allergy
Critical Care Medicine
Eosinophilic Disorders
Dr. Little is an Assistant Professor in the Department of Medicine. He attends on the Allergy Consultation Service as well as the Medical Intensive Care Unit and Pulmonary Consultation Service at Boston Medical Center . His outpatient activity is concentrated in the Adult Asthma and Allergy Clinics.
Dr. Little's longstanding clinical interests and research efforts are focused on examining the nature of airway inflammation in allergic asthma, and translational approaches to diagnostics of allergic disease.
Prior to coming to Boston University, during a postdoctoral fellowship at the UCSF Cardiovascular Research Institute , he investigated the effect of causing an experimental cold in asthmatic and healthy volunteers, followed by concurrent examination of clinical asthma markers (e.g., spirometry, symptoms) and airway secretions by nasal lavage and sputum induction.
In the laboratory, he used key cytokine transgenic and knockout mice to investigate antigen-dependent and -independent allergic airway inflammation. Specifically, he investigated interleukin-16, a major CD4 ligand, as a paradigm for downregulation of antigen-dependent TH2 inflammation.
In his translational research Dr. Little served as a principal investigator in a clinic-based study to develop a rapid saliva diagnostics platform for determining the causes of deterioration in asthma control. This study has expanded to both Emergency Room populations at B.U. and cohorts of pediatric asthmatics in collaboration Dr. Elizabeth Matsui, Pediatric Allergy/Immunology at Johns Hopkins (now at UT Austin, TX). This translational approach has also been used in developing a point of care device to accurately and rapidly quantify allergen-specific IgE using component-resolved diagnostics. This latter effort is in collaboration with Drs. M. Selim Unlü in the Boston University College of Engineering.
He is also actively participating as a Co-Investigator in immunotherapy trials with the NIH-NIAID-funded Inner City Asthma Consortium, in collaboration with the BUMC site PI, Dr. George O'Connor.
Dr. Little's educational and administrative responsibilities include directing the Boston University Allergy/Immunology Fellowship Training Program and being the Medical Director of the Pulmonary, Allergy and Sleep Clinics. He has also contributed to varied hospital-wide efforts involving Allergy and Pulmonary health, including developing protocols aimed at promoting antibiotic stewardship and directing BMC's COPD Readmission Reduction Program in collaboration with BMC Strategy Team, Dr. Hasmeena Kathuria, and Alexis Gallardo-Foreman NP.
Laboratory Members:
Fengzhi Shao, MSc. Senior Research Technician,
Selected Publications:
Please see BU Profile for complete Publications list
Book Chapters:
Little, F.F. and Hollingsworth, H.M. Anaphylaxis. In: Intensive Care Medicine. Irwin, R.S and Rippe, J.M., eds. Philadelphia : Lippincott Williams & Wilkins, 2016.
Little, F.F., Wilson , K.C., Berman, J.S., and Center, D.M. Lymphocyte- and macrophage-mediated inflammation in the lung. In: Fishman's Pulmonary Diseases and Disorders, 5 th ed, Fishman A.P. et al, eds. New York : McGraw-Hill, 2012.
Cruikshank W, and Little F.F. lnterleukin-16: the ins and outs of regulating T-cell activation. Critical Reviews in Immunology 28, 467-483, 2008.
Little, F.F., Cruikshank, W.W., Center, D.M. IL-16 and Airway Hyper-Responsiveness in Asthma. In: Biology of Airway Inflammation – Therapeutic Targets, Eissa, N.T., ed. Series: Lung Biology in Health and Disease. New York: Marcel Dekker. Vol 177, 2003.
Clinic Sites
Adult Asthma Center and Allergy Clinics
Shapiro Ambulatory Care Center, Boston Medical Center