Ronald Goldstein, M.D.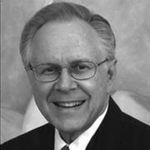 Professor of Medicine
jonina@bu.edu
BU Profile for Dr. Goldstein
Medical School: SUNY, Downstate
Internship: Boston City Hospital
Residency: Boston City Hospital
Fellowship: Boston University School of Medicine
Special Interests:
Research:
Pulmonary Matrix Biology related to Pulmonary Fibrosis and Emphysema
Clinical:
Our laboratory is exploring the regulation of the alveolar matrix during the development of early emphysema and fibrosis. The loss of matrix substances results in emphysema whereas the excessive deposition of matrix substances results in pulmonary fibrosis. Employing the techniques of cellular and molecular biology, we are developing methods to modulating the levels of collagen, elastin and other key matrix substances in the alveolar wall. These approaches are studied in wild type and transgenic murine models of emphysema and fibrosis.
We have extensive experience in the diagnosis and management of individuals with pulmonary fibrosis. In human studies, our clinical experimental interest involves the use of novel substances to treat idiopathic pulmonary fibrosis (IPF). We participate in several clinical studies to evaluate the efficacy of these agents in the pathogenesis of IPF.
Selected Publications
Please see BU Profile for complete Publications list
Selected Reprints:
Links:
Dr. Goldstein sees patients at
Boston Medical Center, Doctor's Office Building 4th floor
(617-638-7480)
Boston VA Healthcare System