Jussi Saukkonen, M.D.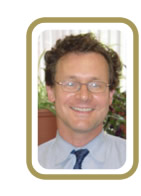 Associate Professor of Medicine
Director, Pulmonary Clinics, West Roxbury Veterans' Administration Medical Center
Associate Program Leader, CIMIT Inhalation Technology Program
Program Manager, CIMIT-DOS Tuberculosis Program
jsaukk@bu.edu
BU Profile for Dr. Saukkonen
Medical School: Jefferson Medical College of Thomas Jefferson University
Internship: University of Michigan Hospitals
Residency: University of Michigan Hospitals
Fellowship: Boston University School of Medicine: Pulmonary Medicine/ Critical Care.
Other Post-doctoral Fellowship: Boston University School of Medicine. Allergy and Immunology.
Special Interests:
Biomarker development for tuberculosis diagnosis and response to therapy
mechanisms of innate (macrophage) immunity in tuberculosis.
modulation of the macrophage response to TB by chemokines,
effect of microbial pathogen recognition receptors on chemokine expression.
Clinical Research:
Biomarker development for tuberculosis diagnosis and response to therapy
latent tuberculosis treatment trials
tuberculosis disease treatment trials
multi-drug resistant tuberculosis
extensively drug-resistant tuberculosis
hepatotoxicity of anti-tuberculosis medications/drug safety
inhalation technology, inhaled xenon for organ protection, "smart" ventilators
Research:
Tuberculosis Research and Initiatives
Our TB Clinical Research Group at Boston University School of Medicine's Pulmonary Center is engaged in multi-center consortium studies, investigator-initiated local research studies, and educational efforts locally, regionally, nationally, and internationally. Our site has been active within the Centers for Disease Control's Tuberculosis Trials Consortium (TBTC), the largest international consortium of its type, enrolling patients in both latent and active TB treatment trials and in pharmacokinetic studies. I serve on the Core Sciences Group, the major scientific oversight committee for this consortium, the Multi-Drug Resistant (MDR) Tuberculosis Working Group, and the Biomarker Working Group. Through work on the MDR-TB WG, I am honored to be Co-PI with a great research team on TBTC USPHS Study 30 which is Linezolid for Multi-drug resistance In Tuberculosis (LiMiT) Study, USPHS Study 30. This is a randomized, controlled trial of linezolid versus placebo with both arms receiving optimized background therapy for drug-resistant TB. Within this study we will conduct a biomarker sub-study to assess serum protein s', clinical and other variables' ability to predict response to TB therapy. Within the TBTC Biomarker Group, we are expanding the ability of TBTC to conduct biomarker studies in all TBTC trials, an effort which has already started with TBTC Studies 29 and 30. TBTC's biomarker effort will also include measures of hepatotoxicity. I am chairing the TBTC Hepatotoxicity Working Group, which will standardize data collection and develop initiatives for biomarker collaborations in hepatotoxicity.
Other activities from our TB Clinical Research Group include helping found and participate in RESIST-TB, an international consortium formed to conduct trial of drug resistant TB. I serve on the Scientific Advisory Committee and the Treatment Shortening Committees of RESIST-TB.
Our group concluded a study comparing hepatotoxicity and treatment completion with isoniazid for 6 months versus rifampin and pyrazinamide for two months. This study demonstrated substantially more hepatotoxicity and no improvement in treatment completion with the two month rifampin and pyrazinamide regimen, which is now no longer recommended. An outgrowth of that work was a multi-disciplinary national effort to review epidemiology, pathogenesis, and risk factors for "Hepatotoxicity of Anti-Tuberculosis Treatment". The resulting document was adopted by the American Thoracic Society as an official statement.
We have also completed a study identifying predictors of failure to complete treatment for latent tuberculosis infection at the first clinic visit, and we are working on patient acceptance of interferon-gamma release assay results versus traditional tuberculin skin tests.
Inhalation Technology
As Associate Program Leader for the Inhalation Technology Program at Center for Integration of Medicine and Innovative Technology (CIMIT), I am working to develop new therapies for respiratory and other diseases. This new program brings together multi-disciplinary efforts to tackle major clinic needs involving the respiratory tract, either as a site of disease in need of treatment or as a route to systemic administration of therapy for disease elsewhere in the body. A novel project to launch soon will be inhaled xenon for neuroprotection.
Clinical Interests:
My clinical interests in the outpatient arena include tuberculosis, asthma, allergy and immunology, pulmonary complications of HIV infection, COPD, interstitial fibrosis, and general pulmonary medicine.
Selected Publications:
Please see BU Profile for complete Publications list
Selected Reprints:
Short-Course Rifampin and Pyrazinamide Compared with Isoniazid for Latent Tuberculosis Infection A Cost-Effectiveness Analysis Based on a Multicenter Clinical Trial.
Offices:
President, ex officio, Massachusetts Thoracic Society
Links:
Basic Science Links:
Clinical Links:
Pulmonary eosionophilia:
Dr. Saukkonen sees clinic patients in the ACC Building and the West Roxbury Veterans' Administration Medical Center.