Helen Hollingsworth, M.D.
Faculty and Fellows
---
Associate Professor of Medicine
BU Profile for Dr. Hollingsworth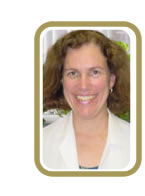 Medical School: University of Rochester
Internship: Brown University/Rhode Island Hospital
Residency: Brown University/Rhode Island Hospital
Pulmonary Fellowship: Boston University
Training in Allergy & Immunology: Tufts-New England Medical Center
Board Certifications:
Internal Medicine
Pulmonary Medicine
Allergy
Special Interests:
Research:
Idiopathic pulmonary fibrosis
Asthma
Chronic Obstructive Pulmonary Disease
Clinical:
Asthma
Allergy/Immunology
Idiopathic Pulmonary Fibrosis
Dr. Hollingsworth is active as a clinician educator in both the Allergy & Immunology fellowship program and in the Pulmonary Fellowship program. In 2004, she was awarded the Robert Dawson Evans Department of Medicine Teaching Award at Boston Medical Center. She is listed in Best Doctors and in Boston Consumers' Checkbook.
Dr. Hollingsworth is also a Deputy Editor of Pulmonary, Critical Care, and Sleep at UpToDate®, an electronic, evidence-based clinical resource for physicians. As deputy editor, she writes and edits Pulmonary, Critical Care, and Sleep topics, reviewing the medical literature daily and updating topics with the latest medical evidence.
Selected Publications:
Please see BU Profile for complete Publications list
Links:
Clinics:
Dr Hollingsworth sees Pulmonary and Allergy patients on the 9th Floor of the Shapiro Center, Ste. 9B, 725 Albany St., Boston, MA 02118. For an appointment call 617-638-7480.