Residency Program
Welcome to the Boston Medical Center Residency Program in Obstetrics and Gynecology
We are pleased to introduce you to the residency training program of the Department of Obstetrics and Gynecology at Boston Medical Center. Boston Medical Center is the primary teaching hospital for Boston University School of Medicine. Each of the faculty has chosen to come to Boston Medical Center to be able to practice a specialty that we love, in an institution dedicated to providing exceptional health care to all in need without exception.
To further this goal, we are dedicated to the training and education of residents to become physicians that are able to provide the highest possible level of care to all, including the most disadvantaged among us. Our educational program is outstanding because of the deep commitment to education at all levels of the department.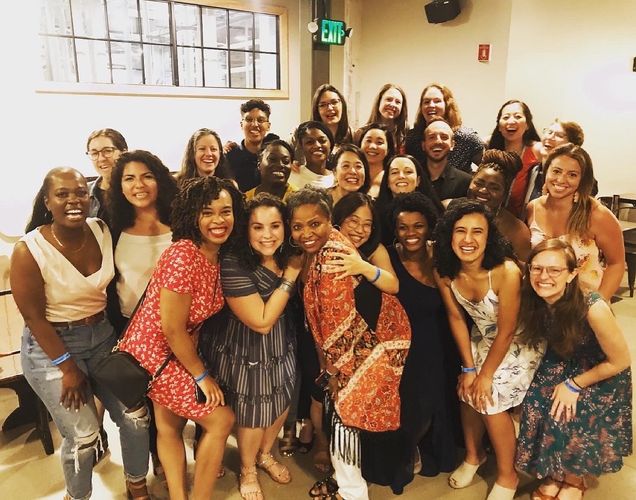 Residents in this department learn in an environment rich in clinical experience. Our department sustains a large gynecological surgery volume as well as a busy and diverse obstetric service, with a unique breadth and depth of high-risk patients. The residents are educated through didactic lectures, conferences, simulations, workshops, and preceptorships. Our trainees acquire skills to read the literature critically and use available data to practice evidence based medicine. We are responsible for the educational program in Obstetrics and Gynecology for the medical students at Boston University School Medicine. All residents are expected to participate in this educational program. The residency program provides participants with the tools to be an educator, both for students as well as patients.
Dedicated to increasing new knowledge in the field of Obstetrics and Gynecology, each resident participates in this endeavor during residency by completing a scholarly activity. The residency curriculum includes basic skills for clinical research. There is a wealth of opportunities for residents to participate in clinical, public health, QI and basic science research projects.
There are 5 residents per year, and all leave this program with a depth of inpatient and ambulatory clinical experiences to prepare them for fellowship, academic positions or private practice. Our department benefits from the level of excellence in clinical services provided by our collaborators and colleagues at Boston Medical Center.
What makes us special? Our commitment to education and to the highest level of clinical care for all patients. We are privileged to be a part of an academic medical center with such a strong emphasis on public health. If you become part of our team, you will finish each day of your residency with new knowledge, new skills and the satisfaction that comes with knowing you made at least one person's life a bit better.
Program Directors
Michelle J. Sia, D.O.
Program Director
Danielle O'Rourke-Suchoff, MD, MPH.
Associate Program Director
Keila Cooper
Residency Program Coordinator
Click Here for:
Check out our Residency IG page here