Ying Tan PhD
Research Assistant Professor, Nephrology
650 Albany St | (617) 414-3399

ytan@bu.edu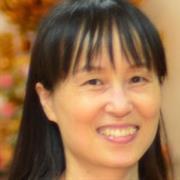 Biography
Scientist with expertise in chronic lymphocytic leukemia, Toll-like receptor signaling, Parkinson's disease and apoptosis.

Proficient in molecular/cell biology, cell culture, flow cytometry, and imaging techniques.

Experience working collaboratively, writing grants, protocols and research reports, training students and technicians.
Websites
Education
MD, Tongji Medical University, 1996
Child and Adolescent Psychology, PhD, Ludwig-Maximilians-Universität München, 2003
Medicine, BS, Tongji Medical University, 1990
Publications
Published on 8/9/2021
Pellerin A, Yasuda K, Cohen-Bucay A, Sandra V, Shukla P, Jr BKH, Nündel K, Viglianti GA, Xie Y, Klein U, Tan Y, Bonegio RG, Rifkin IR. Monoallelic IRF5 deficiency in B cells prevents murine lupus. JCI Insight. 2021 Aug 09; 6(15). PMID: 34197340.
Published on 1/1/2015
Tan Y, Watkins AA, Freeman BB, Meyers JA, Rifkin IR, Lerner A. Inhibition of type 4 cyclic nucleotide phosphodiesterase blocks intracellular TLR signaling in chronic lymphocytic leukemia and normal hematopoietic cells. J Immunol. 2015 Jan 1; 194(1):101-12. PMID: 25416804.
Published on 11/6/2011
Tan Y, Yu F, Pereira A, Morin P, Zhou J. Suppression of Nrdp1 toxicity by Parkin in Drosophila models. Biochem Biophys Res Commun. 2011 Dec 09; 416(1-2):18-23. PMID: 22086177.
Published on 6/1/2011
Tan Y, Yamada-Mabuchi M, Arya R, St Pierre S, Tang W, Tosa M, Brachmann C, White K. Coordinated expression of cell death genes regulates neuroblast apoptosis. Development. 2011 Jun; 138(11):2197-206. PMID: 21558369.
Published on 6/15/2010
Wu JN, Nguyen N, Aghazarian M, Tan Y, Sevrioukov EA, Mabuchi M, Tang W, Monserrate JP, White K, Brachmann CB. grim promotes programmed cell death of Drosophila microchaete glial cells. Mech Dev. 2010 Sep-Dec; 127(9-12):407-17. PMID: 20558283.
Published on 1/4/2005
Zhong L, Tan Y, Zhou A, Yu Q, Zhou J. RING finger ubiquitin-protein isopeptide ligase Nrdp1/FLRF regulates parkin stability and activity. J Biol Chem. 2005 Mar 11; 280(10):9425-30. PMID: 15632191.
Published on 4/1/2004
Tan Y, Merrow M, Roenneberg T. Photoperiodism in Neurospora crassa. J Biol Rhythms. 2004 Apr; 19(2):135-43. PMID: 15038853.
Published on 3/9/2004
Tan Y, Dragovic Z, Roenneberg T, Merrow M. Entrainment dissociates transcription and translation of a circadian clock gene in neurospora. Curr Biol. 2004 Mar 09; 14(5):433-8. PMID: 15028220.
Published on 7/1/2003
Merrow M, Dragovic Z, Tan Y, Meyer G, Sveric K, Mason M, Ricken J, Roenneberg T. Combining theoretical and experimental approaches to understand the circadian clock. Chronobiol Int. 2003 Jul; 20(4):559-75. PMID: 12916713.
Published on 7/15/2002
Dragovic Z, Tan Y, Görl M, Roenneberg T, Merrow M. Light reception and circadian behavior in 'blind' and 'clock-less' mutants of Neurospora crassa. EMBO J. 2002 Jul 15; 21(14):3643-51. PMID: 12110577.
View full list of 10 publications.