Xingbin Ai PhD
Adjunct Assistant Professor, Pulmonary, Allergy, Sleep & Critical Care Medicine
72 E. Concord Street | (617) 414-3291

aix@bu.edu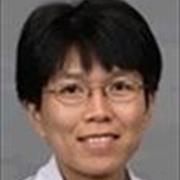 Sections
Pulmonary, Allergy, Sleep & Critical Care Medicine
Centers
Evans Center for Interdisciplinary Biomedical Research
Biography
Expertise and interests include:

REGULATION OF STEM CELL FUNCTION AND AGING BY HEPARAN SULFATE AND SULFS:
Environmental signals play crucial roles in self-renewal of stem cells, tissue regeneration and aging. Ai lab investigates heparan sulfate-dependent mechanisms that regulate extracellular signaling during stem cell maintenance and regeneration of the skeletal muscle. Our study is focused on two heparan sulfate-modifying enzymes called Sulfs.

NEUROGENESIS AND NEUROPLASTICITY IN PULMONARY DISEASES:
The respiratory tract is known to be innervated by two groups of neurons. The intrinsic neurons have cell bodies located within the tissue, while the extrinsic neurons have their cell bodies located in the central and peripheral nervous system and their axons innervating airway smooth muscle and neuroendocrine cells. Ai lab investigates neurotrophic signals that regulate neurogenesis in developing lung and neuroplasticity in pulmonary diseases. Our goal is to understand physiological roles of neural innervation in respiratory function, diseases and regeneration.

AIRWAY SMOOTH MUSCLE DEVELOPMENT AND REMODELING IN ASTHMA:
Airway smooth muscle hyperplasia and hyper-reactivity are key features of asthma. Ai lab, in collaboration with Dr. Alan Fine's lab, investigates mechanisms underlying the formation and remodeling of airway smooth muscle. We are particularly interested in the sonic hedgehog pathway in control of airway smooth muscle development.
Websites
Education
Neuroscience/Neurology, PhD, Case Western Reserve University, 1999
Genetics & Genomics, BS, Fudan University, 1992
Publications
Published on 5/5/2022
Bai Y, Ai X. Utilizing the Precision-Cut Lung Slice to Study the Contractile Regulation of Airway and Intrapulmonary Arterial Smooth Muscle. J Vis Exp. 2022 May 05; (183). PMID: 35604150.
Published on 11/18/2021
Bai Y, Guedes AGP, Krishnan R, Ai X. CD38 plays an age-related role in cholinergic deregulation of airway smooth muscle contractility. J Allergy Clin Immunol. 2022 May; 149(5):1643-1654.e8. PMID: 34800431.
Published on 8/14/2021
Wang W, Ai X. Primary culture of immature, naïve mouse CD4+ T cells. STAR Protoc. 2021 Sep 17; 2(3):100756. PMID: 34430922.
Published on 7/13/2021
Hicks-Berthet J, Ning B, Federico A, Tilston-Lunel A, Matschulat A, Ai X, Lenburg ME, Beane J, Monti S, Varelas X. Yap/Taz inhibit goblet cell fate to maintain lung epithelial homeostasis. Cell Rep. 2021 07 13; 36(2):109347. PMID: 34260916.
Published on 5/24/2021
Shui JE, Wang W, Liu H, Stepanova A, Liao G, Qian J, Ai X, Ten V, Lu J, Cardoso WV. Prematurity alters the progenitor cell program of the upper respiratory tract of neonates. Sci Rep. 2021 05 24; 11(1):10799. PMID: 34031475.
Published on 4/20/2021
Mou H, Yang Y, Riehs MA, Barrios J, Shivaraju M, Haber AL, Montoro DT, Gilmore K, Haas EA, Paunovic B, Rajagopal J, Vargas SO, Haynes RL, Fine A, Cardoso WV, Ai X. Airway basal stem cells generate distinct subpopulations of PNECs. Cell Rep. 2021 04 20; 35(3):109011. PMID: 33882306.
Published on 5/6/2020
Lu RA, Zeki AA, Ram-Mohan S, Nguyen N, Bai Y, Chmiel K, Pecic S, Ai X, Krishnan R, Ghosh CC. Inhibiting Airway Smooth Muscle Contraction Using Pitavastatin: A Role for the Mevalonate Pathway in Regulating Cytoskeletal Proteins. Front Pharmacol. 2020; 11:469. PMID: 32435188.
Published on 4/15/2020
Li G, Cohen JA, Martines C, Ram-Mohan S, Brain JD, Krishnan R, Ai X, Bai Y. Preserving Airway Smooth Muscle Contraction in Precision-Cut Lung Slices. Sci Rep. 2020 04 15; 10(1):6480. PMID: 32296115.
Published on 11/27/2019
Ram-Mohan S, Bai Y, Schaible N, Ehrlicher AJ, Cook DP, Suki B, Stoltz DA, Solway J, Ai X, Krishnan R. Tissue traction microscopy to quantify muscle contraction within precision-cut lung slices. Am J Physiol Lung Cell Mol Physiol. 2020 02 01; 318(2):L323-L330. PMID: 31774304.
Published on 11/19/2019
Wang W, Cohen JA, Wallrapp A, Trieu KG, Barrios J, Shao F, Krishnamoorthy N, Kuchroo VK, Jones MR, Fine A, Bai Y, Ai X. Age-Related Dopaminergic Innervation Augments T Helper 2-Type Allergic Inflammation in the Postnatal Lung. Immunity. 2019 12 17; 51(6):1102-1118.e7. PMID: 31757673.
View full list of 45 publications.