William Evan Johnson PhD
Associate Professor, Computational Biomedicine
Associate Professor, Biostatistics
72 East Concord Street | (617) 638-2541

wej@bu.edu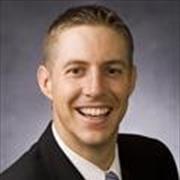 Sections
Computational Biomedicine
Centers
BU-BMC Cancer Center
Boston Nutrition Obesity Research Center
Evans Center for Interdisciplinary Biomedical Research
Biography
William Johnson specializes in computational biology and biostatistics, developing new tools to investigate disease prognoses and causes and to help determine effective regimens based on individual patients' risk factors. He has published in the journals Cell, Proceedings of the National Academy of Sciences, Biometrics, Nature Reviews Genetics, Annals of Applied Statistics, and Biostatistics. His work has been funded by the NIH.

The focus of his group's research is to develop computational and statistical tools to investigate core components that contribute to disease prognosis and etiology, and for the accurate determination of optimal diagnostic, prognostic, and therapeutic regimens for individual patients. They are actively developing methods and software tools for data preprocessing, integration, and downstream analysis, and applying these tools in a variety of clinical and biomedical applications. Their work includes a balance between statistical methods development, algorithm optimization, and clinical application. Statistical innovation focuses on the development of clinically motivated tools that integrate linear modeling, Bayesian methods, factor analysis and structural equations models, Hidden Markov models, mixture models, dynamic programming, and high-performance parallel computing. This work has resulted in widely used tools and algorithms for profiling transcription factors (MAT, MA2C), preprocessing and integrating of genomic data (ComBat, BatchQC, SCAN-UPC), aligning sequencing reads (GNUMAP), developing multi-gene biomarker signatures (ASSIGN), and metagenomic profiling (PathoScope). They have successfully applied their tools in several biomedical and clinical scenarios, ranging from mechanistic studies and to precision genomics.
Other Positions
Education
Biostatistics, PhD, Harvard University, 2007
Biostatistics, MA, Harvard University, 2006
Statistics, MS, Brigham Young University, 2003
Mathematics, BS, Southern Utah University, 2002
Publications
Published on 9/20/2021
Borrelli KN, Yao EJ, Yen WW, Phadke RA, Ruan QT, Chen MM, Kelliher JC, Langan CR, Scotellaro JL, Babbs RK, Beierle JC, Logan RW, Johnson WE, Wachman EM, Cruz-Martín A, Bryant CD. Sex Differences in Behavioral and Brainstem Transcriptomic Neuroadaptations following Neonatal Opioid Exposure in Outbred Mice. eNeuro. 2021 Sep-Oct; 8(5). PMID: 34479978.
Published on 9/15/2021
Delpech JC, Pathak D, Varghese M, Kalavai SV, Hays EC, Hof PR, Johnson WE, Ikezu S, Medalla M, Luebke JI, Ikezu T. Wolframin-1-expressing neurons in the entorhinal cortex propagate tau to CA1 neurons and impair hippocampal memory in mice. Sci Transl Med. 2021 Sep 15; 13(611):eabe8455. PMID: 34524859.
Published on 7/12/2021
Zhang Y, Patil P, Johnson WE, Parmigiani G. Robustifying genomic classifiers to batch effects via ensemble learning. Bioinformatics. 2021 07 12; 37(11):1521-1527. PMID: 33245114.
Published on 5/18/2021
Braun MR, Noton SL, Blanchard EL, Shareef A, Santangelo PJ, Johnson WE, Fearns R. Respiratory syncytial virus M2-1 protein associates non-specifically with viral messenger RNA and with specific cellular messenger RNA transcripts. PLoS Pathog. 2021 05; 17(5):e1009589. PMID: 34003848.
Published on 3/28/2021
Zhao Y, Federico A, Faits T, Manimaran S, Segrè D, Monti S, Johnson WE. animalcules: interactive microbiome analytics and visualization in R. Microbiome. 2021 03 28; 9(1):76. PMID: 33775256.
Published on 1/22/2021
Johnson WE, Odom A, Cintron C, Muthaiah M, Knudsen S, Joseph N, Babu S, Lakshminarayanan S, Jenkins DF, Zhao Y, Nankya E, Horsburgh CR, Roy G, Ellner J, Sarkar S, Salgame P, Hochberg NS. Comparing tuberculosis gene signatures in malnourished individuals using the TBSignatureProfiler. BMC Infect Dis. 2021 Jan 22; 21(1):106. PMID: 33482742.
Published on 12/17/2020
Manabe YC, Andrade BB, Gupte N, Leong S, Kintali M, Matoga M, Riviere C, Samaneka W, Lama JR, Naidoo K, Zhao Y, Johnson WE, Ellner JJ, Hosseinipour MC, Bisson GP, Salgame P, Gupta A. A Parsimonious Host Inflammatory Biomarker Signature Predicts Incident Tuberculosis and Mortality in Advanced Human Immunodeficiency Virus. Clin Infect Dis. 2020 12 17; 71(10):2645-2654. PMID: 31761933.
Published on 12/10/2020
Faits T, Walker ME, Rodriguez-Morato J, Meng H, Gervis JE, Galluccio JM, Lichtenstein AH, Johnson WE, Matthan NR. Exploring changes in the human gut microbiota and microbial-derived metabolites in response to diets enriched in simple, refined, or unrefined carbohydrate-containing foods: a post hoc analysis of a randomized clinical trial. Am J Clin Nutr. 2020 12 10; 112(6):1631-1641. PMID: 32936872.
Published on 11/26/2020
Sheerin D, Abhimanyu, Wang X, Johnson WE, Coussens A. Systematic evaluation of transcriptomic disease risk and diagnostic biomarker overlap between COVID-19 and tuberculosis: a patient-level meta-analysis. medRxiv. 2020 Nov 26. PMID: 33269371.
Published on 9/21/2020
Zhang Y, Parmigiani G, Johnson WE. ComBat-seq: batch effect adjustment for RNA-seq count data. NAR Genom Bioinform. 2020 Sep; 2(3):lqaa078. PMID: 33015620.
View full list of 90 publications.