Vincent A. Armenio MD
Voluntary Assistant Professor, General Internal Medicine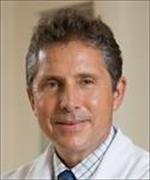 Sections
General Internal Medicine
Biography
Dr. Armenio is a widely-respected Hematologist/Oncologist who has held a number of leadership roles at Roger Williams Medical Center, including Vice Chairman of the Department of Medicine and Associate Director of the Cancer Center. He currently holds the position of Chairman of the Department of Medicine at Roger Williams, where he provides oversight of clinical affairs, quality care, program development, and outreach to community physicians and other providers.

Board certified in Internal Medicine and Medical Oncology, Dr. Armenio received his fellowship training in Hematology/Medical Oncology and Pediatric Hematology/Oncology at Brown University School of Medicine. After graduating from Ross University School of Medicine in Dominica, he completed a residency in Internal Medicine through Mount Sinai School of Medicine at Englewood Hospital in New Jersey. Dr. Armenio's research interests include medical oncology and clinical trials. He is also an Assistant Professor of Medicine at Chobanian and Avedisian School of Medicine.

Dr. Armenio has served on numerous committees at Roger Williams related to cancer care and quality and currently serves as Chairman of the Quality Oncology Practice Initiative (QOPI) committee at the Cancer Center.
Websites
Education
Medicine-Internal, MD, Ross University School of Medicine, 1986
Psychology, BA, Lehigh University, 1982
Publications
Published on 3/1/2022
Lyu X, Choudhary K, Miskovsky J, Armenio V, Wu WC. Causes of Death in COVID-19 Patients with Cardiac Injury. R I Med J (2013). 2022 Mar 01; 105(2):25-32. PMID: 35211707.
Published on 9/2/2020
Meleveedu KS, Miskovsky J, Meharg J, Abdelrahman A, Tandon R, Moody AE, Dasilva P, Masse G, LaPorte J, Saied Calvino A, Allen G, El-Bizri R, Roberts T, Armenio V, Katz SC. Tocilizumab for severe COVID-19 related illness - A community academic medical center experience. Cytokine X. 2020 Dec; 2(4):100035. PMID: 32895645.
Published on 8/1/2020
Katz SC, Moody AE, Guha P, Hardaway JC, Prince E, LaPorte J, Stancu M, Slansky JE, Jordan KR, Schulick RD, Knight R, Saied A, Armenio V, Junghans RP. HITM-SURE: Hepatic immunotherapy for metastases phase Ib anti-CEA CAR-T study utilizing pressure enabled drug delivery. J Immunother Cancer. 2020 08; 8(2). PMID: 32843493.
Published on 6/3/2019
Katz SC, Hardaway J, Prince E, Guha P, Cunetta M, Moody A, Wang LJ, Armenio V, Espat NJ, Junghans RP. HITM-SIR: phase Ib trial of intraarterial chimeric antigen receptor T-cell therapy and selective internal radiation therapy for CEA+ liver metastases. Cancer Gene Ther. 2020 05; 27(5):341-355. PMID: 31155611.
Published on 4/1/2018
Mukkamalla SKR, Naseri HM, Kim BM, Katz SC, Armenio VA. Trends in Incidence and Factors Affecting Survival of Patients With Cholangiocarcinoma in the United States. J Natl Compr Canc Netw. 2018 Apr; 16(4):370-376. PMID: 29632056.
Published on 12/19/2017
Changizzadeh PN, Mukkamalla SKR, Armenio VA. Combined checkpoint inhibitor therapy causing diabetic ketoacidosis in metastatic melanoma. J Immunother Cancer. 2017 Dec 19; 5(1):97. PMID: 29254501.
Published on 5/10/2017
Asiamah R, Mukkamalla SK, Sahai T, Zhou XP, Han E, Armenio V. Bilateral Myelomatous Pleural Effusion in a Patient with IgA Kappa Multiple Myeloma. Cureus. 2017 May 10; 9(5):e1238. PMID: 28620568.
Published on 11/11/2016
George DD, Armenio VA, Katz SC. Combinatorial immunotherapy for melanoma. Cancer Gene Ther. 2017 Mar; 24(3):141-147. PMID: 27834353.
Published on 12/8/2014
Foroozani N, Niemela JJ, Armenio V, Sreenivasan KR. Influence of container shape on scaling of turbulent fluctuations in convection. Phys Rev E Stat Nonlin Soft Matter Phys. 2014 Dec; 90(6):063003. PMID: 25615183.
Published on 9/30/2013
Vergote IB, Garcia A, Micha J, Pippitt C, Bendell J, Spitz D, Reed N, Dark G, Fracasso PM, Ibrahim EN, Armenio VA, Duska L, Poole C, Gennigens C, Dirix LY, Leung AC, Zhao C, Soufi-Mahjoubi R, Rustin G. Randomized multicenter phase II trial comparing two schedules of etirinotecan pegol (NKTR-102) in women with recurrent platinum-resistant/refractory epithelial ovarian cancer. J Clin Oncol. 2013 Nov 10; 31(32):4060-6. PMID: 24081946.
View full list of 11 publications.