Vassilis I. Zannis PhD
Emeritus Professor, Cardiovascular Medicine
Voluntary Professor, Biochemistry & Cell Biology
700 Albany St | (617) 638-5085

vzannis@bu.edu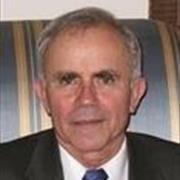 Sections
Cardiovascular Medicine
Centers
Evans Center for Interdisciplinary Biomedical Research
Biography
Dr. Zannis is Emeritus Professor of Cardiovascular Medicine at Chobanian and Avedisian School of Medicine. The major focus of his research is on the structure and functions of apoA-I and apoE in relation to the biogenesis of HDL, atherosclerosis and Alzheimer's disease. Using adenovirus-mediated gene transfer in apoA-I-deficient mice, we have established that apoA-I mutations inhibit discrete steps in a pathway that leads to the biogenesis and remodeling of HDL. To this point, five discrete categories of apoA-I mutants have been characterized that may affect the interactions of apoA-I with ABCA1 or LCAT or may influence the plasma PLTP activity or may cause various forms of dyslipidemia. Biogenesis of HDL is not a unique property of apoA-I. Using adenovirus-mediated gene transfer of apoE in apoA-I- or ABCA1-deficient mice, we have established that apoE also participates in a novel pathway of biogenesis of apoE-containing HDL particles. This process requires the functions of the ABCA1 lipid transporter and LCAT and it is promoted by substitution of hydrophobic residues in the 261 to 269 region of apoE by Ala. The apoE-containing HDL particles formed in the circulation may have atheroprotective properties. ApoE-containing HDL may also have important biological functions in the brain that confer protection from Alzheimer's disease.
Other Positions
Education
PhD, University of California, Berkeley, 1975
BS, University of Athens, 1968
Publications
Published on 7/6/2022
Dalakoura-Karagkouni K, Tiniakou I, Zannis VI, Kardassis D. Using adenovirus-mediated gene transfer to study the effect of myeloperoxidase on plasma lipid levels, HDL structure and functionality in mice expressing human apoA-I forms. Biochem Biophys Res Commun. 2022 Sep 24; 622:108-114. PMID: 35843089.
Published on 12/4/2021
Valanti EK, Dalakoura-Karagkouni K, Fotakis P, Vafiadaki E, Mantzoros CS, Chroni A, Zannis V, Kardassis D, Sanoudou D. Reconstituted HDL-apoE3 promotes endothelial cell migration through ID1 and its downstream kinases ERK1/2, AKT and p38 MAPK. Metabolism. 2022 02; 127:154954. PMID: 34875308.
Published on 6/18/2018
Theofilatos D, Fotakis P, Valanti E, Sanoudou D, Zannis V, Kardassis D. HDL-apoA-I induces the expression of angiopoietin like 4 (ANGPTL4) in endothelial cells via a PI3K/AKT/FOXO1 signaling pathway. Metabolism. 2018 10; 87:36-47. PMID: 29928895.
Published on 5/31/2018
Dafnis I, Raftopoulou C, Mountaki C, Megalou E, Zannis VI, Chroni A. ApoE isoforms and carboxyl-terminal-truncated apoE4 forms affect neuronal BACE1 levels and Aß production independently of their cholesterol efflux capacity. Biochem J. 2018 05 31; 475(10):1839-1859. PMID: 29743204.
Published on 1/1/2018
Kelley M, Zannis VI, Hussain MM. Synthesis of HDL apolipoproteins by rat hepatocytes. 2018.
Published on 11/4/2017
Zannis VI, Su S, Fotakis P. Role of apolipoproteins, ABCA1 and LCAT in the biogenesis of normal and aberrant high density lipoproteins. J Biomed Res. 2017 Nov 04; 31(6):471-85. PMID: 29109329.
Published on 11/1/2017
Daminelli EN, Fotakis P, Mesquita CH, Maranhão RC, Zannis VI. Tissue Uptake Mechanisms Involved in the Clearance of Non-Protein Nanoparticles that Mimic LDL Composition: A Study with Knockout and Transgenic Mice. Lipids. 2017 Dec; 52(12):991-998. PMID: 29094255.
Published on 1/1/2016
Jauhiainen M, Dafnis I, Metso J, Zannis VI, Chroni A. Effects of apoE variants on PLTP interaction and activation of low and high activity forms of PLTP. Atherosclerosis. 2016; 252:e118.
Published on 11/9/2015
Tamehiro N, Park MH, Hawxhurst V, Nagpal K, Adams ME, Zannis VI, Golenbock DT, Fitzgerald ML. LXR Agonism Upregulates the Macrophage ABCA1/Syntrophin Protein Complex That Can Bind ApoA-I and Stabilized ABCA1 Protein, but Complex Loss Does Not Inhibit Lipid Efflux. Biochemistry. 2015 Nov 24; 54(46):6931-41. PMID: 26506427.
Published on 9/17/2015
Dafnis I, Metso J, Zannis VI, Jauhiainen M, Chroni A. Influence of Isoforms and Carboxyl-Terminal Truncations on the Capacity of Apolipoprotein E To Associate with and Activate Phospholipid Transfer Protein. Biochemistry. 2015 Sep 29; 54(38):5856-66. PMID: 26337529.
View full list of 218 publications.