Vanessa Xanthakis PhD
Associate Professor, Preventive Medicine & Epidemiology
Associate Professor, Biostatistics
72 E. Concord Street | (617) 358-1304

vanessax@bu.edu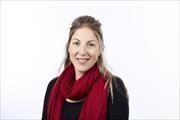 Sections
Preventive Medicine & Epidemiology
Centers
Framingham Heart Study
Evans Center for Interdisciplinary Biomedical Research
Biography
Dr. Vanessa Xanthakis is a biostatistician with training in applied mathematics and statistics, and has a strong commitment to clinical epidemiological research. Presently, she is an Assistant Professor in the Section of Preventive Medicine and Epidemiology in the Department of Medicine at Chobanian and Avedisian School of Medicine and in the Biostatistics Department at Boston University School of Public Health. She is an investigator at the Framingham Heart Study and serves as the biostatistician on several investigations. She also serves as the Program Director for the Boston University T32 Program in Cardiovascular Epidemiology and the Promotion of Research In MEdical Residency (R38) program. She is the Director of Research Training for the Section of Preventive Medicine and Epidemiology. For the last 12 years, Dr. Xanthakis has focused her research on:

A) the epidemiology of cardiac remodeling and subclinical disease, including identifying cardiovascular disease risk factors;

B) population-based vascular testing and echocardiography, including identifying biological, environmental, and genetic determinants (correlates) of cardiac structure and function;

C) epidemiology of novel biomarkers including but not limited to natriuretic peptides, adipokines, and vascular growth factors;

D) cardiovascular risk prediction using biomarkers and assessing their incremental prognostic utility (focus of her PhD thesis);

E) epidemiology of heart failure and its precursors; and

F) ideal cardiovascular health and its impact on cardiovascular disease and its precursors.
Websites
Education
Biostatistics, PhD, Boston University School of Public Health, 2011
Applied Mathematics, MS, University of Athens, 2001
Applied Mathematics, BS, University of Athens, 2001
Publications
Published on 4/28/2023
Mi MY, Gajjar P, Walker ME, Miller P, Xanthakis V, Murthy VL, Larson MG, Vasan RS, Shah RV, Lewis GD, Nayor M. Association of healthy dietary patterns and cardiorespiratory fitness in the community. Eur J Prev Cardiol. 2023 Apr 28. PMID: 37164358.
Published on 4/8/2023
Lin H, Kwan AC, Castro-Diehl C, Short MI, Xanthakis V, Yola IM, Salto G, Mitchell GF, Larson MG, Vasan RS, Cheng S. Sex-specific differences in the genetic and environmental effects on cardiac phenotypic variation assessed by echocardiography. Sci Rep. 2023 Apr 08; 13(1):5786. PMID: 37031215.
Published on 2/10/2023
Mi MY, Gajjar P, Walker ME, Miller P, Xanthakis V, Murthy VL, Larson MG, Vasan RS, Shah RV, Lewis GD, Nayor M. Association of Healthy Dietary Patterns and Cardiorespiratory Fitness in the Community. medRxiv. 2023 Feb 10. PMID: 36798343.
Published on 11/4/2022
Liu X, Pan S, Xanthakis V, Vasan RS, Psaty BM, Austin TR, Newman AB, Sanders JL, Wu C, Tracy RP, Gerszten RE, Odden MC. Plasma proteomic signature of decline in gait speed and grip strength. Aging Cell. 2022 Dec; 21(12):e13736. PMID: 36333824.
Published on 10/28/2022
Kwan A, Demosthenes E, Salto G, Ouyang D, Nguyen T, Nwabuo CC, Luong E, Hoang A, Osypiuk E, Stantchev P, Kim EH, Hiremath P, Li D, Vasan R, Xanthakis V, Cheng S. Cardiac microstructural alterations measured by echocardiography identify sex-specific risk for heart failure. Heart. 2022 Oct 28; 108(22):1800-1806. PMID: 35680379.
Published on 10/3/2022
Hermann EA, Lee B, Balte PP, Xanthakis V, Kirkpatrick BD, Cushman M, Oelsner E. Association of Symptoms After COVID-19 Vaccination With Anti-SARS-CoV-2 Antibody Response in the Framingham Heart Study. JAMA Netw Open. 2022 Oct 03; 5(10):e2237908. PMID: 36269359.
Published on 6/27/2022
Oelsner EC, Krishnaswamy A, Balte PP, Allen NB, Ali T, Anugu P, Andrews HF, Arora K, Asaro A, Barr RG, Bertoni AG, Bon J, Boyle R, Chang AA, Chen G, Coady S, Cole SA, Coresh J, Cornell E, Correa A, Couper D, Cushman M, Demmer RT, Elkind MSV, Folsom AR, Fretts AM, Gabriel KP, Gallo LC, Gutierrez J, Han MLK, Henderson JM, Howard VJ, Isasi CR, Jacobs DR, Judd SE, Mukaz DK, Kanaya AM, Kandula NR, Kaplan RC, Kinney GL, Kucharska-Newton A, Lee JS, Lewis CE, Levine DA, Levitan EB, Levy BD, Make BJ, Malloy K, Manly JJ, Mendoza-Puccini C, Meyer KA, Min YN, Moll MR, Moore WC, Mauger D, Ortega VE, Palta P, Parker MM, Phipatanakul W, Post WS, Postow L, Psaty BM, Regan EA, Ring K, Roger VL, Rotter JI, Rundek T, Sacco RL, Schembri M, Schwartz DA, Seshadri S, Shikany JM, Sims M, Hinckley Stukovsky KD, Talavera GA, Tracy RP, Umans JG, Vasan RS, Watson KE, Wenzel SE, Winters K, Woodruff PG, Xanthakis V, Zhang Y, Zhang Y. Collaborative Cohort of Cohorts for COVID-19 Research (C4R) Study: Study Design. Am J Epidemiol. 2022 Jun 27; 191(7):1153-1173. PMID: 35279711.
Published on 6/1/2022
Rade JJ, Barton BA, Vasan RS, Kronsberg SS, Xanthakis V, Keaney JF, Hamburg NM, Kakouros N, Kickler TA. Association of Thromboxane Generation With Survival in Aspirin Users and Nonusers. J Am Coll Cardiol. 2022 Jul 19; 80(3):233-250. PMID: 35660296.
Published on 5/26/2022
Guardino CE, Pan S, Vasan RS, Xanthakis V. Multi-system trajectories and the incidence of heart failure in the Framingham Offspring Study. PLoS One. 2022; 17(5):e0268576. PMID: 35617332.
Published on 5/26/2022
Kaplan RC, Song RJ, Lin J, Xanthakis V, Hua S, Chernofsky A, Evenson KR, Walker ME, Cuthbertson C, Murabito JM, Cordero C, Daviglus M, Perreira KM, Gellman M, Sotres-Alvarez D, Vasan RS, Xue X, Spartano NL, Mossavar-Rahmani Y. Predictors of incident diabetes in two populations: framingham heart study and hispanic community health study / study of latinos. BMC Public Health. 2022 May 26; 22(1):1053. PMID: 35619100.
View full list of 132 publications.