Uri Avissar MD
Clinical Associate Professor, Gastroenterology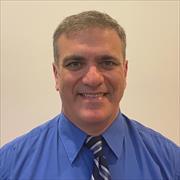 Centers
Evans Center for Interdisciplinary Biomedical Research
Biography
Uri Avissar, MD, is a clinician-educator with an expertise in Hepatology/Liver Transplant and a Clinical Associate Professor of Medicine at Boston University. He graduated from Yale University and received his MD from University of Rochester School of Medicine. He completed his Internal Medicine Residency at University of Pittsburgh Medical Center. He then completed his Gastroenterology Fellowship and his Transplant Hepatology Fellowship at University of Cincinnati Medical Center. As the Subspecialty Education Coordinator at Boston Medical Center, he is actively involved in the training of fellows, residents, and medical students. He also serves as the Education Director of the Massachusetts Gastroenterology Association. As a member of the Medical Dental Staff Clinicians Council, he engages in efforts to promote the roles of clinicians at Boston Medical Center, and advocates for issues affecting patient care. His clinical interests include liver disease, liver cancer, and cirrhosis.
Websites
Education
MD, University of Rochester School of Medicine & Dentistry, 2001
Chemistry, BS, Yale University, 1996
Publications
Published on 12/30/2020
Mohanty A, Eshein A, Kamineni P, Avissar U, Bliss CM, Long MT, Lowe RC, Moore TC, Nunes DP, Backman V, Roy HK. Quantification of gastric mucosal microcirculation as a surrogate marker of portal hypertension by spatially resolved subdiffuse reflectance spectroscopy in diagnosis of cirrhosis: a proof-of-concept study. Gastrointest Endosc. 2021 07; 94(1):60-67.e1. PMID: 33385462.
Published on 9/17/2015
Zucker SD, Vogel ME, Kindel TL, Smith DL, Idelman G, Avissar U, Kakarlapudi G, Masnovi ME. Bilirubin prevents acute DSS-induced colitis by inhibiting leukocyte infiltration and suppressing upregulation of inducible nitric oxide synthase. Am J Physiol Gastrointest Liver Physiol. 2015 Nov 15; 309(10):G841-54. PMID: 26381705.
Published on 3/1/2010
Barry CT, Avissar U, Asebrook M, Sostok MA, Sherman KE, Zucker SD. Use of a standardized patient exercise to assess core competencies during fellowship training. J Grad Med Educ. 2010 Mar; 2(1):111-7. PMID: 21975896.
Published on 3/1/2010
Smith DL, Keshavan P, Avissar U, Ahmed K, Zucker SD. Sodium taurocholate inhibits intestinal adenoma formation in APCMin/+ mice, potentially through activation of the farnesoid X receptor. Carcinogenesis. 2010 Jun; 31(6):1100-9. PMID: 20194350.
View full list of 4 publications.