Tracy Joshi CNP
Instructor, Hematology & Medical Oncology
830 Harrison Ave | (617) 638-6428

tracya@bu.edu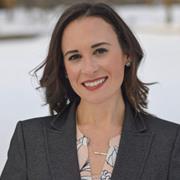 Sections
Hematology & Medical Oncology
Centers
Amyloidosis Center
Biography
Dr. Tracy A Joshi is a Nurse Practitioner based out of Boston, Massachusetts and her medical specialization is Nurse Practitioner.
Education
Nursing, BSN, University of South Florida, 2014
Nursing, DNP, University North Florida, 2018
Publications
Published on 8/4/2021
Staron A, Zheng L, Doros G, Connors LH, Mendelson LM, Joshi T, Sanchorawala V. Marked progress in AL amyloidosis survival: a 40-year longitudinal natural history study. Blood Cancer J. 2021 Aug 04; 11(8):139. PMID: 34349108.
Published on 7/20/2020
Schulman A, Connors LH, Weinberg J, Mendelson LM, Joshi T, Shelton AC, Sanchorawala V. Patient outcomes in light chain (AL) amyloidosis: The clock is ticking from symptoms to diagnosis. Eur J Haematol. 2020 Oct; 105(4):495-501. PMID: 32564450.
View full list of 2 publications.