Tracy A. Battaglia MPH
Associate Professor, General Internal Medicine
Associate Professor, Epidemiology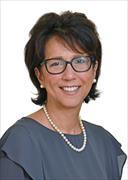 Sections
General Internal Medicine
Centers
BU-BMC Cancer Center
Center of Excellence in Women's Health 
Evans Center for Interdisciplinary Biomedical Research
Biography
Dr. Battaglia is an Associate Professor of Medicine and Epidemiology at Boston University Schools of Medicine and Public Health where she serves as the Director of the Women's Health Unit, a DHHS designated Center of Excellence in Women's Health. A graduate of Chobanian and Avedisian School of Medicine, Public Health and the GIM Fellowship program (2001), she has been a faculty at BUSM since 2001. As a practicing internist and breast health specialist at Boston Medical Center, the largest safety net medical center in New England, her approach to health disparities focuses largely on engaging the community as partners in the research process. She has 20 years of experience designing, implementing and evaluating community-engaged Patient Navigation programs to reduce delays across the continuum of cancer care, including co-leading the Boston site of the NCI's national Patient Navigation Research Program in which we recruited over 3,000 participants from Boston's low-income populations accounting for nearly 30% of the data to the national database. The American Cancer Society and the Patient Center Outcomes Research Institute support her research to study innovations in the delivery of patient navigation for low income cancer patients. As Director of the Community Engagement Program for the Boston University Clinical and Translational Science Award, she is leading a cooperative study funded by the National Center to Advance Translational Science (NCATS) in partnership with the four Massachusetts Clinical and Translational Science Award (CTSA) hubs (Boston University, Harvard University, Tufts University and University of Massachusetts) to support a City-wide dissemination study to reduce breast cancer disparities through a patient navigation network. She is serves as the Director of Community Engagement for the MA Healing Communities study, a state wide implementation study designed to reduce opioid overdose death through community driven process.
Other Positions
Education
Medicine, MD, Boston University School of Medicine, 1996
Public Health, MPH, Boston University School of Public Health, 2001
Psychology, BA, Boston University, 1992
Publications
Published on 7/8/2022
Rajabiun S, Xiao V, Bak S, Robbins C, Casanova N, Cabral HJ, Lemon SC, Haas JS, Freund KM, Battaglia T. Using community-engaged methods to develop a study protocol for a cost analysis of a multi-site patient navigation intervention for breast cancer care. BMC Health Serv Res. 2022 Jul 08; 22(1):881. PMID: 35804359.
Published on 7/1/2022
Garfield KM, Franklin EF, Battaglia TA, Dwyer AJ, Freund KM, Wightman PD, Rohan EA. Evaluating the sustainability of patient navigation programs in oncology by length of existence, funding, and payment model participation. Cancer. 2022 Jul 01; 128 Suppl 13:2578-2589. PMID: 35699609.
Published on 7/1/2022
Casanova NL, LeClair AM, Xiao V, Mullikin KR, Lemon SC, Freund KM, Haas JS, Freedman RA, Battaglia TA. Development of a workflow process mapping protocol to inform the implementation of regional patient navigation programs in breast oncology. Cancer. 2022 Jul 01; 128 Suppl 13:2649-2658. PMID: 35699611.
Published on 7/1/2022
Battaglia TA, Zhang X, Dwyer AJ, Rush CH, Paskett ED. Change agents in the oncology workforce: Let's be clear about community health workers and patient navigators. Cancer. 2022 Jul 01; 128 Suppl 13:2664-2668. PMID: 35699614.
Published on 7/1/2022
Garcia-Alcaraz C, Roesch SC, Calhoun E, Wightman P, Mohan P, Battaglia TA, Cobian Aguilar R, Valverde PA, Wells KJ. Exploring classes of cancer patient navigators and determinants of navigator role retention. Cancer. 2022 Jul 01; 128 Suppl 13:2590-2600. PMID: 35699613.
Published on 7/1/2022
Battaglia TA, Fleisher L, Dwyer AJ, Wiatrek DE, Wells KJ, Wightman P, Strusowski T, Calhoun E. Barriers and opportunities to measuring oncology patient navigation impact: Results from the National Navigation Roundtable survey. Cancer. 2022 Jul 01; 128 Suppl 13:2568-2577. PMID: 35699612.
Published on 7/1/2022
Dwyer AJ, Wender RC, Weltzien ES, Dean MS, Sharpe K, Fleisher L, Burhansstipanov L, Johnson W, Martinez L, Wiatrek DE, Calhoun E, Battaglia TA. Collective pursuit for equity in cancer care: The National Navigation Roundtable. Cancer. 2022 Jul 01; 128 Suppl 13:2561-2567. PMID: 35699616.
Published on 7/1/2022
Battaglia TA, Gunn CM, Bak SM, Flacks J, Nelson KP, Wang N, Ko NY, Morton SJ. Patient navigation to address sociolegal barriers for patients with cancer: A comparative-effectiveness study. Cancer. 2022 Jul 01; 128 Suppl 13:2623-2635. PMID: 35699610.
Published on 5/21/2022
Loo S, Mullikin K, Robbins C, Xiao V, Battaglia TA, Lemon SC, Gunn C. Patient navigator team perceptions on the implementation of a citywide breast cancer patient navigation protocol: a qualitative study. BMC Health Serv Res. 2022 May 21; 22(1):683. PMID: 35597947.
Published on 3/19/2022
Kressin NR, Wormwood JB, Battaglia TA, Slanetz PJ, Gunn CM. A letter is not enough: Women's preferences for and experiences of receiving breast density information. Patient Educ Couns. 2022 Jul; 105(7):2450-2456. PMID: 35534300.
View full list of 116 publications.