Tracy A. Battaglia MPH
Professor, General Internal Medicine
Professor, Community Health Sciences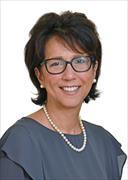 Sections
General Internal Medicine
Centers
BU-BMC Cancer Center
Center of Excellence in Women's Health 
Evans Center for Interdisciplinary Biomedical Research
Biography
Dr. Battaglia is a primary care clinician-investigator internationally recognized for her collaborative, innovative approaches to addressing health disparities among women historically marginalized. As director of the Women's Health Unit and Women's Health Interdisciplinary Research Center, associate chief of research for GIM and co-director of community engagement for the BU Clinical Translational Science Institute (CTSI), she has led the development of foundational infrastructure to support community-engaged methods in translational science. Her own research focuses on engaging with community to increase access to care for at-risk women, including ground-breaking work on the role of oncology patient navigators. Through her participation on several National Cancer Institute cooperative groups, she contributed to the 2012 Commission on Cancer Accreditation Standard requiring navigation services in cancer centers. As founding chair of the National Navigation Roundtable, she partners across sectors for sustainable navigation workforce. She currently leads a city-wide NIH study connecting multiple hospitals to reduce breast cancer disparities in Boston and contributed to two BU CTSI funding cycle renewals as well as Boston Medical Center's participation in the HEALing Communities Study, an $89m award from the National Institute of Drug Abuse to evaluate community-driven approaches to reduce opioid deaths in Massachusetts communities.
Other Positions
Education
Medicine, MD, Boston University School of Medicine, 1996
Public Health, MPH, Boston University School of Public Health, 2001
Psychology, BA, Boston University, 1992
Publications
Published on 4/20/2023
Kressin NR, Wormwood JB, Battaglia TA, Slanetz PJ, Gunn CM. Women's Reactions to Breast Density Information Vary by Sociodemographic Characteristics. Womens Health Issues. 2023 Apr 20. PMID: 37087312.
Published on 2/23/2023
Murray Horwitz ME, Prifti CA, Battaglia TA, Ajayi AT, Edwards CV, Benjamin EJ, Yarrington CD, Parker SE. Prepregnancy Cardiovascular Disease Risk Factors and Adverse Pregnancy Outcomes in a Safety-Net Hospital. J Womens Health (Larchmt). 2023 Apr; 32(4):401-408. PMID: 36827080.
Published on 1/31/2023
Sprague Martinez L, Chassler D, Lobb R, Hakim D, Pamphile J, Battaglia TA. A discussion among deans on advancing community engaged research. Clin Transl Sci. 2023 Apr; 16(4):557-563. PMID: 36707736.
Published on 1/3/2023
Beidler LB, Kressin NR, Wormwood JB, Battaglia TA, Slanetz PJ, Gunn CM. Perceptions of Breast Cancer Risks Among Women Receiving Mammograph Screening. JAMA Netw Open. 2023 Jan 03; 6(1):e2252209. PMID: 36689223.
Published on 9/19/2022
Young AM, Brown JL, Hunt T, Sprague Martinez LS, Chandler R, Oga E, Winhusen TJ, Baker T, Battaglia T, Bowers-Sword R, Button A, Fallin-Bennett A, Fanucchi L, Freeman P, Glasgow LM, Gulley J, Kendell C, Lofwall M, Lyons MS, Quinn M, Rapkin BD, Surratt HL, Walsh SL. Protocol for community-driven selection of strategies to implement evidence-based practices to reduce opioid overdoses in the HEALing Communities Study: a trial to evaluate a community-engaged intervention in Kentucky, Massachusetts, New York and Ohio. BMJ Open. 2022 Sep 19; 12(9):e059328. PMID: 36123106.
Published on 8/1/2022
Gunn CM, Sprague Martinez LS, Battaglia TA, Lobb R, Chassler D, Hakim D, Drainoni ML. Integrating community engagement with implementation science to advance the measurement of translational science. J Clin Transl Sci. 2022; 6(1):e107. PMID: 36285013.
Published on 7/8/2022
Rajabiun S, Xiao V, Bak S, Robbins C, Casanova N, Cabral HJ, Lemon SC, Haas JS, Freund KM, Battaglia T. Using community-engaged methods to develop a study protocol for a cost analysis of a multi-site patient navigation intervention for breast cancer care. BMC Health Serv Res. 2022 Jul 08; 22(1):881. PMID: 35804359.
Published on 7/1/2022
Garfield KM, Franklin EF, Battaglia TA, Dwyer AJ, Freund KM, Wightman PD, Rohan EA. Evaluating the sustainability of patient navigation programs in oncology by length of existence, funding, and payment model participation. Cancer. 2022 Jul 01; 128 Suppl 13:2578-2589. PMID: 35699609.
Published on 7/1/2022
Casanova NL, LeClair AM, Xiao V, Mullikin KR, Lemon SC, Freund KM, Haas JS, Freedman RA, Battaglia TA. Development of a workflow process mapping protocol to inform the implementation of regional patient navigation programs in breast oncology. Cancer. 2022 Jul 01; 128 Suppl 13:2649-2658. PMID: 35699611.
Published on 7/1/2022
Battaglia TA, Fleisher L, Dwyer AJ, Wiatrek DE, Wells KJ, Wightman P, Strusowski T, Calhoun E. Barriers and opportunities to measuring oncology patient navigation impact: Results from the National Navigation Roundtable survey. Cancer. 2022 Jul 01; 128 Suppl 13:2568-2577. PMID: 35699612.
View full list of 123 publications.