Tracy A. Battaglia MPH
Associate Professor, General Internal Medicine
Associate Professor, Epidemiology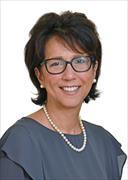 Sections
General Internal Medicine
Centers
BU-BMC Cancer Center
Center of Excellence in Women's Health 
Evans Center for Interdisciplinary Biomedical Research
Biography
Dr. Battaglia is an Associate Professor of Medicine and Epidemiology at Boston University Schools of Medicine and Public Health where she serves as the Director of the Women's Health Unit, a DHHS designated Center of Excellence in Women's Health. A graduate of Boston University School of Medicine, Public Health and the GIM Fellowship program (2001), she has been a faculty at BUSM since 2001. As a practicing internist and breast health specialist at Boston Medical Center, the largest safety net medical center in New England, her approach to health disparities focuses largely on engaging the community as partners in the research process. She has 20 years of experience designing, implementing and evaluating community-engaged Patient Navigation programs to reduce delays across the continuum of cancer care, including co-leading the Boston site of the NCI's national Patient Navigation Research Program in which we recruited over 3,000 participants from Boston's low-income populations accounting for nearly 30% of the data to the national database. The American Cancer Society and the Patient Center Outcomes Research Institute support her research to study innovations in the delivery of patient navigation for low income cancer patients. As Director of the Community Engagement Program for the Boston University Clinical and Translational Science Award, she is leading a cooperative study funded by the National Center to Advance Translational Science (NCATS) in partnership with the four Massachusetts Clinical and Translational Science Award (CTSA) hubs (Boston University, Harvard University, Tufts University and University of Massachusetts) to support a City-wide dissemination study to reduce breast cancer disparities through a patient navigation network. She is serves as the Director of Community Engagement for the MA Healing Communities study, a state wide implementation study designed to reduce opioid overdose death through community driven process.
Other Positions
Director, Women's Health Interdisciplinary Research Center
Education
Medicine, MD, Boston University School of Medicine, 1996
Public Health, MPH, Boston University School of Public Health, 2001
Psychology, BA, Boston University, 1992
Publications
Published on 9/13/2021
Murray Horwitz ME, Prifti CA, Fisher MA, Battaglia TA. Pregnancy-Related Weight Gain and the Obesity Epidemic-a Missed Opportunity: Systematic Review of Clinical Practice Recommendations. J Gen Intern Med. 2021 Sep 13. PMID: 34518979.
Published on 8/17/2021
Battaglia TA, Megrath K, Spencer N, Pamphile J, Crossno C, Maschke A, Bak S, O'Connor GT, Clark CR, Sarfaty S. Communicating to Engage: An Improvisational Theater-Based Communication Training Designed to Support Community-Academic Partnership Development. Acad Med. 2021 Aug 17. PMID: 34406131.
Published on 7/20/2021
Gunn CM, Maschke A, Paasche-Orlow MK, Housten AJ, Kressin NR, Schonberg MA, Battaglia TA. Using Mixed Methods With Multiple Stakeholders to Inform Development of a Breast Cancer Screening Decision Aid for Women With Limited Health Literacy. MDM Policy Pract. 2021 Jul-Dec; 6(2):23814683211033249. PMID: 34350361.
Published on 3/29/2021
Murray Horwitz ME, Molina RL, Battaglia TA. Preventing Chronic Diseases After Complicated Pregnancies in the COVID-19 Era: a Call to Action for PCPs. J Gen Intern Med. 2021 07; 36(7):2127-2129. PMID: 33782883.
Published on 1/4/2021
Clark CR, Haas JS, Lemon SC, Freund KM, Burns White K, Marotta C, Wint AJ, LeClair AM, Lloyd-Travaglini C, Xiao V, Casanova N, Battaglia TA. RE: How the Coronavirus Disease-2019 May Improve Care: Rethinking Cervical Cancer Prevention. J Natl Cancer Inst. 2021 01 04; 113(1):103-104. PMID: 33057729.
Published on 12/25/2020
Kressin NR, Battaglia TA, Wormwood JB, Slanetz PJ, Gunn CM. Dense Breast Notification Laws' Association With Outcomes in the US Population: A Cross-Sectional Study. J Am Coll Radiol. 2021 May; 18(5):685-695. PMID: 33358722.
Published on 12/1/2020
Maschke A, Paasche-Orlow MK, Kressin NR, Schonberg MA, Battaglia TA, Gunn CM. Discussions of Potential Mammography Benefits and Harms among Patients with Limited Health Literacy and Providers: "Oh, There are Harms?" J Health Commun. 2020 12 01; 25(12):951-961. PMID: 33455518.
Published on 10/6/2020
Sprague Martinez L, Rapkin BD, Young A, Freisthler B, Glasgow L, Hunt T, Salsberry PJ, Oga EA, Bennet-Fallin A, Plouck TJ, Drainoni ML, Freeman PR, Surratt H, Gulley J, Hamilton GA, Bowman P, Roeber CA, El-Bassel N, Battaglia T. Community engagement to implement evidence-based practices in the HEALing communities study. Drug Alcohol Depend. 2020 12 01; 217:108326. PMID: 33059200.
Published on 9/15/2020
Gunn CM, Maschke A, Paasche-Orlow MK, Kressin NR, Schonberg MA, Battaglia TA. Engaging Women with Limited Health Literacy in Mammography Decision-Making: Perspectives of Patients and Primary Care Providers. J Gen Intern Med. 2021 04; 36(4):938-945. PMID: 32935318.
Published on 8/1/2020
Kressin NR, Wormwood JB, Battaglia TA, Gunn CM. Differences in Breast Density Awareness, Knowledge, and Plans. J Gen Intern Med. 2020 08; 35(8):2473. PMID: 32394138.
View full list of 100 publications.