Titilayo Ilori MD, MSc
Assistant Professor, Nephrology
650 Albany St | (617) 638-7307

tilori1@bu.edu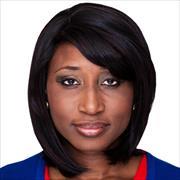 Biography
My various experiences and training have resulted in a strong desire to improve outcomes and survival of individuals with chronic kidney disease (CKD), particularly in disadvantaged populations. I am interested in the effect of diet and lifestyle in the development and progression of CKD and ApolipoproteinL1 Nephropathy. I started in research as a research assistant in the United Kingdom where I learned the fundamentals of population-based research in nutritional epidemiology in the department of Public Health at the University of Manchester.

I then formal training in basic science during my nephrology fellowship at Emory University. There, I worked on a translational project looking at the role of calcineurin inhibitors in the phosphorylation of the urea transporter. I decided to pursue a clinical research career after my fellowship training and completed the Master of Science in Clinical Research degree at Emory in 2015. I am a co-investigator in the H3Africa Kidney Disease Research Network and this has equipped me with on-ground training of staff in Africa, protocol development and execution, and data management and analysis with the Bioinformatics Core. I was also a co-investigator in the All of Us Research Program (AoURP), a part of the NIH-supported Precision Medicine Initiative. I gained hands-on experience in building clinical research infrastructure and high-volume recruitment and enrollment in a large clinical research enterprise. I was the Associate Director of Clinical Research and Global Health Initiatives and played an integral role in recruiting >30,000 research participants for the AoURP recorded in a recent article in the Journal of Clinical and Translational Science (PMID: 32004412).

I was awarded a K23 grant from the NIDDK in 2020 to study Diet, CKD and ApolipoproteinL1 Nephropathy (DK119542). I am looking at diet and CKD progression as well as gene x environment interactions in APOL1 nephropathy in sub-Saharan Africa. I have a commitment to mentoring and training in research. I have mentored three fellows one who is an Assistant Professor at Emory University and multiple masters' level students.
Education
MBBS, University of Lagos, 2002
Clinical Research, MSc, Emory University, 2015
Publications
Published on 3/15/2023
Hong X, Rosenberg AZ, Heymann J, Yoshida T, Waikar SS, Ilori TO, Wang G, Rebuck H, Pearson C, Wang MC, Winkler CA, Kopp JB, Wang X. Joint associations of pregnancy complications and postpartum maternal renal biomarkers with severe cardiovascular morbidities: A US racially diverse prospective birth cohort study. medRxiv. 2023 Mar 15. PMID: 36993418.
Published on 3/9/2023
Ilori TO, Zhen A, Velani RN, Zhao R, Echouffo-Tcheugui J, Anderson CAM, Waikar SS, Kengne AP. The impact of dietary and lifestyle interventions on blood pressure management in sub-Saharan Africa: a systematic review and metanalysis. J Hypertens. 2023 Jun 01; 41(6):918-925. PMID: 36928004.
Published on 2/22/2023
Schmidt IM, Shohet M, Serrano M, Yadati P, Menn-Josephy H, Ilori T, Eneanya ND, Cleveland Manchanda EC, Waikar SS. Patients' Perspectives on Race and the Use of Race-Based Algorithms in Clinical Decision-Making: a Qualitative Study. J Gen Intern Med. 2023 Feb 22; 1-7. PMID: 36811702.
Published on 2/17/2023
Ilori T, Watanabe A, Ng KH, Solarin A, Sinha A, Gbadegesin R. Genetics of Chronic Kidney Disease in Low-Resource Settings. Semin Nephrol. 2023 Feb 17; 42(5):151314. PMID: 36801667.
Published on 1/24/2023
Ilori TO, Solarin A, Manmak M, Raji YR, Braimoh R, Kwakyi E, Umeizudike T, Ajepe T, Bolanle O, Ripiye N, Eduful E, Adebile T, Ijeoma C, Mumuni AA, Chern J, Akinpelu M, Ulasi I, Arogundade F, Salako BL, Gbadegesin R, Parekh RS, Dupuis J, Amira CO, Adu D, Anderson CAM, Ojo A, Waikar SS. Rationale and Design of the Diet, CKD, and Apolipoprotein L1 Study in Low-Income and Middle-Income Countries. Kidney Int Rep. 2023 Apr; 8(4):764-774. PMID: 37069986.
Published on 12/6/2022
Olanrewaju TO, Osafo C, Raji YR, Mamven M, Ajayi S, Ilori TO, Arogundade FA, Ulasi II, Gbadegesin R, Parekh RS, Tayo B, Adeyemo AA, Adedoyin OT, Chijioke AA, Bewaji C, Grobbee DE, Blankestijn PJ, Klipstein-Grobusch K, Salako BL, Adu D, Ojo AO. Cardiovascular Risk Factor Burden and Association With CKD in Ghana and Nigeria. Kidney Int Rep. 2023 Mar; 8(3):658-666. PMID: 36938080.
Published on 9/22/2022
Anderson CAM, Ilori T. Nutrition and Kidney Health: Processing Emerging Evidence About Foods. Am J Kidney Dis. 2022 Nov; 80(5):566-568. PMID: 36153152.
Published on 8/31/2022
Ilori TO, Liu J, Rodan AR, Verma A, Mills KT, He J, Winkler CA, Dupuis J, Anderson CAM, Waikar SS. Apolipoprotein L1 Genotypes and the Association of Urinary Potassium Excretion with CKD Progression. Clin J Am Soc Nephrol. 2022 Oct; 17(10):1477-1486. PMID: 36400568.
Published on 5/1/2022
Lasser KE, Ilori TO, Dedier JJ. Kidney Disease Mortality in the USA: a Call for Eliminating Inequities. J Gen Intern Med. 2022 May; 37(6):1349-1350. PMID: 35266126.
Published on 1/1/2022
Liu J, Tio MC, Verma A, Schmidt IM, Ilori TO, Knauf F, Mc Causland FR, Waikar SS. Determinants and Outcomes Associated With Urinary Calcium Excretion in Chronic Kidney Disease. J Clin Endocrinol Metab. 2022 01 01; 107(1):e281-e292. PMID: 34390334.
View full list of 26 publications.