Timothy S. Naimi MD, MPH
Adjunct Professor, General Internal Medicine
Professor, Community Health Sciences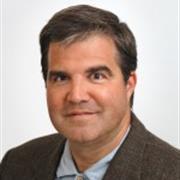 Sections
General Internal Medicine
Centers
Clinical Addiction Research and Education Unit
Biography
Timothy Naimi M.D., M.P.H is a physician and alcohol epidemiologist at Boston Medical Center (BMC), and a Professor with the Boston University Schools of Medicine and Public Health. Dr. Naimi received his bachelor's degree from Harvard College, his M.D. degree from the University of Massachusetts, and his M.P.H degree from the Harvard School of Public Health. He completed a combined internal medicine-pediatrics residency program at the Massachusetts General Hospital, the Epidemiologic Intelligence Officer program with the Centers for Disease Control and Prevention (CDC), and a preventive medicine residency with the CDC. Prior to coming to BMC, Dr. Naimi worked as a clinician for the U.S. Indian Health Service, and as a senior epidemiologist with the Alcohol Team at CDC. His current research interests, for which he receives grant support from the National Institutes of Health and CDC, include binge drinking, youth drinking, health effects of low-dose ethanol, and substance use policy including the impact of alcohol control policies, cannabis policies, and opioid policies on substance use and other health outcomes. He has co-authored more than 100 published manuscripts and book chapters.
Other Positions
Associate Professor, General Pediatrics
Education
Medicine, MD, University of Massachusetts Medical School, 1991
Public Health, MPH, Harvard University, 1991
History, BA, Harvard College, 1986
Publications
Published on 8/2/2021
Mayer-Davis EJ, Naimi TS, Mattes RD. Proposed reductions in limits on added sugar and alcohol for the new dietary guidelines: our perspective. Am J Clin Nutr. 2021 08 02; 114(2):405-406. PMID: 33873203.
Published on 6/29/2021
Gobeil K, Medling T, Tavares P, Sawalha K, Abozenah M, Friedmann PD, Naimi T, Pack QR. Frequency of Hazardous and Binge Drinking Alcohol Among Hospitalized Cardiovascular Patients. Am J Cardiol. 2021 08 15; 153:119-124. PMID: 34210505.
Published on 6/16/2021
Ross CS, Babor TF, Bartholow BD, DeJong W, Fitzgerald N, Jackson KM, Jernigan DH, Naimi TS, Noel JK, Petticrew M, Severi K, Siegel MB, Stockwell T, Tori M, Xuan Z. Call to restore funding to monitor youth exposure to alcohol advertising. Addiction. 2021 10; 116(10):2922-2923. PMID: 34060173.
Published on 5/11/2021
Bailey RL, Ard JD, Davis TA, Naimi TS, Schneeman BO, Stang JS, Dewey KG, Donovan SM, Novotny R, Snetselaar LG, de Jesus J, Casavale KO, Pannucci T, Stoody EE. A Proposed Framework for Identifying Nutrients and Food Components of Public Health Relevance in the Dietary Guidelines for Americans. J Nutr. 2021 05 11; 151(5):1197-1204. PMID: 33693925.
Published on 4/29/2021
Cook WK, Li L, Greenfield TK, Patterson D, Naimi T, Xuan Z, Karriker-Jaffe KJ. State Alcohol Policies, Binge Drinking Prevalence, Socioeconomic Environments and Alcohol's Harms to Others: A Mediation Analysis. Alcohol Alcohol. 2021 Apr 29; 56(3):360-367. PMID: 32790857.
Published on 3/19/2021
Parikh ND, Chung GS, Mellinger J, Blanchette JG, Naimi TS, Tapper EB. Alcohol Policies and Alcohol-related Liver Disease Mortality. Gastroenterology. 2021 07; 161(1):350-352. PMID: 33753104.
Published on 3/1/2021
Coleman SM, Lira MC, Blanchette J, Heeren TC, Naimi TS. Alcohol policies, firearm policies, and suicide in the United States: a lagged cross-sectional study. BMC Public Health. 2021 03 01; 21(1):366. PMID: 33641667.
Published on 2/12/2021
Pacula RL, Blanchette JG, Lira MC, Smart R, Naimi TS. Current U.S. State Cannabis Sales Limits Allow Large Doses for Use or Diversion. Am J Prev Med. 2021 05; 60(5):701-705. PMID: 33589301.
Published on 11/26/2020
Long MT, Naimi TS. Reply. Clin Gastroenterol Hepatol. 2021 07; 19(7):1506-1507. PMID: 33248106.
Published on 10/7/2020
Stockwell T, Andréasson S, Cherpitel C, Chikritzhs T, Dangardt F, Holder H, Naimi T, Sherk A. Time for carefully tailored set of alcohol policies to reduce health-care burden and mitigate potential unintended consequences? Drug Alcohol Rev. 2021 01; 40(1):17-18. PMID: 33029826.
View full list of 172 publications.