Teresa M. Cheng MD, MSc
Adjunct Assistant Professor, General Internal Medicine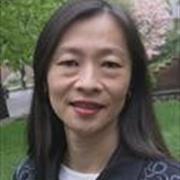 Sections
General Internal Medicine
Biography
Dr. Teresa M. Cheng joined the faculty of the Section of General Internal Medicine at the Boston University Medical Campus in 2010. Previously, she spent 13 years as an internist and provider manager in an under-served community health center. Dr. Cheng completed a Master of Science in the Boston University School of Public Health and the general medicine fellowship in 2009. Her interests include medical education and women's health. Since joining the faculty, she has spearheaded several initiatives to improve curriculum in patient centered care which is now an integral part of the medicine clerkship. She is current course director for the academic half day in the Internal Medicine Residency Program and has brought many innovations in teaching and curriculum to the course, including new curriculum in simulation training, EBM teaching, health care systems. Since 2013, she has been a member of the American Board of Internal Medicine Exam Committee developing test questions and collaborating with relevant groups to discuss policies and procedures. Additionally, she is an active mentor of medical students, residents and junior faculty in the areas of medical education and scholarship.
Education
MD, Stony Brook University, 1989
Medicine-Internal, MD, State University of New York at Stony Brook, 1989
Public Health, MSc, Boston University School of Public Health, 2010
BA, Cornell University, 1985
Publications
Published on 9/20/2018
Cheng T, D'Amico S, Luo M, Lestoquoy AS, Yinusa-Nyahkoon L, Laird LD, Gardiner PM. Health Disparities in Access to Nonpharmacologic Therapies in an Urban Community. J Altern Complement Med. 2019 Jan; 25(1):48-60. PMID: 30234363.
Published on 12/4/2017
Berz JPB, Cheng T, Quintiliani LM. Milestones-based direct observation tools in internal medicine resident continuity clinic. BMC Med Educ. 2017 Dec 04; 17(1):240. PMID: 29202742.
Published on 11/18/2014
Cheng TM, Freund KM, Winter M, Orlander JD. Limited adoption of current guidelines for clinical breast examination by primary care physician educators. J Womens Health (Larchmt). 2015 Jan; 24(1):11-6; quiz 16-7. PMID: 25405388.
View full list of 3 publications.