Suzanne C. Sarfaty MD
Associate Professor, General Internal Medicine
Assistant Dean of Academic Affairs, Office of Academic Affairs
72 E. Concord Street | (617) 358-7491

ssarfaty@bu.edu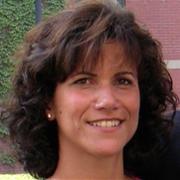 Sections
General Internal Medicine
Biography
Dr. Sarfaty is Assistant Dean of Academic Affairs, Director of Global Health Programs, Associate Professor of Medicine, and Associate Clerkship Director of Medicine at Boston University School of Medicine (BUSM). She practices Internal Medicine at East Boston Neighborhood Health Center while maintaining her academic schedule of advising and teaching medical students. Dr. Sarfaty directs BUSM's Office of Enrichment that supports learning experiences for medical students that enhance the curriculum and cultivate professional competencies in global health, research, and service learning opportunities.
Education
MD, Boston University School of Medicine, 1988
BA, Boston University, 1984
Publications
Published on 9/24/2021
Huang D, Qureshi MM, Sarfaty S, Truong MT, Dyer MA, Mak KS, Hirsch AE. Longitudinal Outcomes of Medical Student Research Mentorship: a 15-Year Analysis of the Radiation Oncology Mentorship Initiative. J Cancer Educ. 2021 Sep 24. PMID: 34558038.
Published on 8/17/2021
Battaglia TA, Megrath K, Spencer N, Pamphile J, Crossno C, Maschke A, Bak S, O'Connor GT, Clark CR, Sarfaty S. Communicating to Engage: An Improvisational Theater-Based Communication Training Designed to Support Community-Academic Partnership Development. Acad Med. 2021 Aug 17. PMID: 34406131.
Published on 5/12/2021
Kan CK, Qureshi MM, Paracha M, Sachs TE, Sarfaty S, Hirsch AE. Effect of Medical Student Contributions on Academic Productivity: Analysis of Student Authorship Over Time. Adv Med Educ Pract. 2021; 12:481-489. PMID: 34012312.
Published on 3/8/2021
McCloskey L, Bernstein J, The Bridging The Chasm Collaborative, Amutah-Onukagha N, Anthony J, Barger M, Belanoff C, Bennett T, Bird CE, Bolds D, Brenna BW, Carter R, Celi A, Chachere B, Crear-Perry J, Crossno C, Cruz-Davis A, Damus K, Dangel A, Depina Z, Deroze P, Dieujuste C, Dude A, Edmonds J, Enquobahrie D, Eromosele E, Ferranti E, Fitzmaurice M, Gebel C, Blount LG, Greiner A, Gullo S, Haddad A, Hall N, Handler A, Headen I, Heelan-Fancher L, Hernandez T, Johnson K, Jones E, Jones N, Klaman S, Lund B, Mallampalli M, Marcelin L, Marshall C, Maynard B, McCage S, Mitchell S, Molina R, Montasir S, Nicklas J, Northrup A, Norton A, Oparaeke E, Ramos A, Rericha S, Rios E, Bloch JR, Ryan C, Sarfaty S, Seely E, Souter V, Spain M, Spires R, Theberge S, Thompson T, Wachman M, Yarrington T, Yee LM, Zera C, Clayton J, Lachance C. Bridging the Chasm between Pregnancy and Health over the Life Course: A National Agenda for Research and Action. Womens Health Issues. 2021 May-Jun; 31(3):204-218. PMID: 33707142.
Published on 12/2/2020
Klufas A, Shin G, Raphael R, Sarfaty SC, Hirsch AE. A Thorough Analysis of the Current State of Cancer Education in Medical Schools and Application of Experimental Teaching Techniques and Their Efficacy. Adv Med Educ Pract. 2020; 11:931-946. PMID: 33293885.
Published on 12/1/2019
Terregino CA, Copeland HL, Sarfaty SC, Lantz-Gefroh V, Hoffmann-Longtin K. Development of an empathy and clarity rating scale to measure the effect of medical improv on end-of-first-year OCSE performance: a pilot study. Med Educ Online. 2019 Dec; 24(1):1666537. PMID: 31532330.
Published on 12/1/2018
Jacquet GA, Umoren RA, Hayward AS, Myers JG, Modi P, Dunlop SJ, Sarfaty S, Hauswald M, Tupesis JP. The Practitioner's Guide to Global Health: an interactive, online, open-access curriculum preparing medical learners for global health experiences. Med Educ Online. 2018 Dec; 23(1):1503914. PMID: 30081760.
Published on 3/6/2018
Paracha M, Kim KN, Qureshi MM, Shah A, Agarwal A, Sachs T, Sarfaty S, Hirsch AE. Scholarly Impact of Student Participation in Radiation Oncology Research. Int J Radiat Oncol Biol Phys. 2018 07 15; 101(4):779-783. PMID: 29748099.
Published on 5/11/2015
Agarwal A, Wong S, Sarfaty S, Devaiah A, Hirsch AE. Elective courses for medical students during the preclinical curriculum: a systematic review and evaluation. Med Educ Online. 2015; 20:26615. PMID: 25968131.
Published on 1/1/2015
Agarwal A, Anderson J, Sarfaty S, Rimer E, Hirsch AE. The Value of an Elective in Business and Leadership for Medical Students. J Med Pract Manage. 2015 Jan-Feb; 30(4):276-80. PMID: 26223111.
View full list of 16 publications.