Steven R. Simon MD
Adjunct Associate Professor, General Internal Medicine
72 E. Concord Street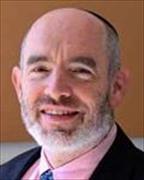 Sections
General Internal Medicine
Biography
Chief of the Section of General Internal Medicine in the V.A. Boston Healthcare System and Associate Professor of Medicine at Brigham and Women's Hospital and Harvard Medical School. His research focuses on interventions to improve the quality and safety of health care, with special emphases on the use of educational programs and healthcare information technology to improve the delivery and receipt of care for common primary care conditions. A practicing internist, Dr. Simon is a member of Harvard's Academy of Medical Educators and serves on the Massachusetts Medical Society's Committee on Medical Education.
Websites
Education
MD, Yale University School of Medicine, 1992
Clinical Evaluation/Research, MPH, Harvard School of Public Health, 1998
BS, Stanford University, 1988
Publications
Published on 6/18/2021
Rubin A, Livingston NA, Brady J, Hocking E, Bickmore T, Sawdy M, Kressin N, Saitz R, Simon S. Computerized Relational Agent to Deliver Alcohol Brief Intervention and Referral to Treatment in Primary Care: a Randomized Clinical Trial. J Gen Intern Med. 2021 Jun 18. PMID: 34145518.
Published on 1/5/2021
Simon SR, Lysaght M, Braverman S, Martanegara A, Sohn L, Pham M, Davis R, Barrera L, Babeu J, Yoshikawa T. COVID-19 in Community-Based LTCFs: Successful Strategies for Abatement at One VA Healthcare System. J Am Geriatr Soc. 2021 03; 69(3):606-607. PMID: 33370456.
Published on 8/11/2020
Sohn L, Lysaght M, Schwartzman WA, Simon SR, Goetz MB, Yoshikawa T. Establishment of a COVID-19 Recovery Unit in a Veterans Affairs Post-Acute Facility. J Am Geriatr Soc. 2020 10; 68(10):2163-2166. PMID: 32557635.
Published on 11/14/2019
Lipschitz JM, Connolly SL, Miller CJ, Hogan TP, Simon SR, Burdick KE. Patient interest in mental health mobile app interventions: Demographic and symptom-level differences. J Affect Disord. 2020 02 15; 263:216-220. PMID: 31818779.
Published on 11/1/2019
Linsky A, Stolzmann K, Simon SR, Cabral H, Rosen AK. Patient Possession of Excess Medication Supply in the VA: A Retrospective Database Study. Med Care. 2019 11; 57(11):898-904. PMID: 31634269.
Published on 10/24/2019
Wachterman MW, Leveille T, Keating NL, Simon SR, Waikar SS, Bokhour B. Nephrologists' emotional burden regarding decision-making about dialysis initiation in older adults: a qualitative study. BMC Nephrol. 2019 10 24; 20(1):385. PMID: 31651262.
Published on 5/1/2019
Rinne ST, Resnick K, Wiener RS, Simon SR, Elwy AR. VA Provider Perspectives on Coordinating COPD Care Across Health Systems. J Gen Intern Med. 2019 05; 34(Suppl 1):37-42. PMID: 31011970.
Published on 4/1/2019
Linsky A, Meterko M, Bokhour BG, Stolzmann K, Simon SR. Deprescribing in the context of multiple providers: understanding patient preferences. Am J Manag Care. 2019 04; 25(4):192-198. PMID: 30986016.
Published on 1/25/2019
Lipschitz J, Miller CJ, Hogan TP, Burdick KE, Lippin-Foster R, Simon SR, Burgess J. Adoption of Mobile Apps for Depression and Anxiety: Cross-Sectional Survey Study on Patient Interest and Barriers to Engagement. JMIR Ment Health. 2019 Jan 25; 6(1):e11334. PMID: 30681968.
Published on 10/24/2018
Tuot DS, Liddy C, Vimalananda VG, Pecina J, Murphy EJ, Keely E, Simon SR, North F, Orlander JD, Chen AH. Evaluating diverse electronic consultation programs with a common framework. BMC Health Serv Res. 2018 Oct 24; 18(1):814. PMID: 30355346.
View full list of 121 publications.