Steven Craig Borkan MD
Associate Professor, Nephrology
Graduate Faculty (Primary Mentor of Grad Students)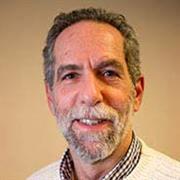 Centers
Evans Center for Interdisciplinary Biomedical Research
Biography
Steven C. Borkan, M.D. is an Associate Professor of Medicine at Boston University and an attending physician in the Renal Section at Boston Medical Center. His interests include education of medical students and house staff, basic research on the cellular mechanisms of ischemic acute renal failure and the care of patients with both general medical and renal diseases. Dr. Borkan is the senior author of almost 40 peer reviewed publications in the area of the cellular stress response to acute ischemia and has been a Principal Investigator for the NIH for about 20 years. Dr. Borkan has also received several awards for excellence in teaching from medical students, house staff and colleagues at Boston Medical Center. Most recently, he was a finalist for the Metcalf Teaching Award at Boston University for full-time faculty and received the Grant V. Rodkey award from the Massachusetts Medical Society for significant contributions to medical student education and mentoring. As a teacher, Dr. Borkan is known for his ability to link challenging clinical problems with physiologic principals in manner that is memorable and enjoyable.
Education
MD, University of Cincinnati, 1980
BS, University of Michigan, 1976
Publications
Published on 1/14/2023
Kamel MH, Upadhyay A, Borkan SC. Intractable hyponatremia complicated by a reset osmostat: a case report. J Med Case Rep. 2023 Jan 14; 17(1):13. PMID: 36639685.
Published on 11/11/2021
Wang Z, Havasi A, Beeler AA, Borkan SC. Mechanisms of nucleophosmin (NPM)-mediated regulated cell death elucidated by Hsp70 during renal ischemia. Apoptosis. 2022 02; 27(1-2):22-33. PMID: 34762220.
Published on 1/12/2021
Lowe RC, Borkan SC. Effective Medical Lecturing: Practice Becomes Theory: A Narrative Review. Med Sci Educ. 2021 Apr; 31(2):935-943. PMID: 33457070.
Published on 7/20/2020
Wang Z, Belghasem M, Salih E, Henderson J, Igwebuike C, Havasi A, Borkan SC. T95 nucleophosmin phosphorylation as a novel mediator and marker of regulated cell death in acute kidney injury. Am J Physiol Renal Physiol. 2020 09 01; 319(3):F552-F561. PMID: 32686519.
Published on 4/3/2020
Igwebuike C, Yaglom J, Huiting L, Feng H, Campbell JD, Wang Z, Havasi A, Pimentel D, Sherman MY, Borkan SC. Cross organelle stress response disruption promotes gentamicin-induced proteotoxicity. Cell Death Dis. 2020 04 03; 11(4):217. PMID: 32245975.
Published on 1/1/2019
Wang Z, Salih E, Igwebuike C, Mulhern R, Bonegio RG, Havasi A, Borkan SC. Nucleophosmin Phosphorylation as a Diagnostic and Therapeutic Target for Ischemic AKI. J Am Soc Nephrol. 2019 01; 30(1):50-62. PMID: 30573638.
Published on 9/12/2017
Wang Z, Gall JM, Bonegio R, Havasi A, Illanes K, Schwartz JH, Borkan SC. Correction for Wang et al., "Nucleophosmin, a Critical Bax Cofactor in Ischemia-Induced Cell Death". Mol Cell Biol. 2017 10 01; 37(19). PMID: 28899998.
Published on 10/1/2016
Jaberi A, Seth B, Steenkamp D, Alexanian S, Borkan SC. Sodium-Glucose Cotransporter 2 Inhibitors and Euglycemic Diabetic Ketoacidosis: Metabolic Acidosis With a Twist. Clin Diabetes. 2016 Oct; 34(4):214-216. PMID: 27766015.
Published on 9/21/2016
Havasi A, Lu W, Cohen HT, Beck L, Wang Z, Igwebuike C, Borkan SC. Blocking peptides and molecular mimicry as treatment for kidney disease. Am J Physiol Renal Physiol. 2017 Jun 01; 312(6):F1016-F1025. PMID: 27654896.
Published on 8/31/2016
Nolin AC, Mulhern RM, Panchenko MV, Pisarek-Horowitz A, Wang Z, Shirihai O, Borkan SC, Havasi A. Proteinuria causes dysfunctional autophagy in the proximal tubule. Am J Physiol Renal Physiol. 2016 Dec 01; 311(6):F1271-F1279. PMID: 27582098.
View full list of 56 publications.