Stephanie Alayne Robinson PhD
Assistant Professor, Pulmonary, Allergy, Sleep & Critical Care Medicine
72 E. Concord Street | (617) 358-2800

srobins1@bu.edu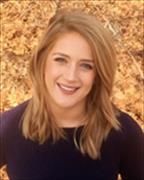 Sections
Pulmonary, Allergy, Sleep & Critical Care Medicine
Biography
I am a research psychologist and health services researcher. My work is focused on evaluating and implementing accessible, patient-facing technologies to promote self-management behaviors, such as physical activity, in patients with chronic disease. I am specifically interested in understanding how to leverage technology to expand access to pulmonary rehabilitation for patients with COPD who cannot attend conventional, in-person programs. My PhD is in social developmental psychology, where my research was focused on understanding mechanisms between psychosocial determinants (e.g., self-efficacy) and healthy behaviors (e.g., physical activity), and how these relationships vary across the lifespan. I completed a 2-year postdoctoral fellowship in Health Services Research at the Center for Healthcare Organization and Implementation Research (CHOIR) at the Edith Nourse Rogers Memorial Veterans Hospital, where I am currently an investigator.
Education
Psychology, PhD, Brandeis University, 2018
Psychology, MA, Catholic University of America, 2013
Psychology, BA, Elon University, 2011
Publications
Published on 9/18/2021
Zocchi MS, Robinson SA, Ash AS, Vimalananda VG, Wolfe HL, Hogan TP, Connolly SL, Stewart MT, Am L, Netherton D, Shimada SL. Patient portal engagement and diabetes management among new portal users in the Veterans Health Administration. J Am Med Inform Assoc. 2021 Sep 18; 28(10):2176-2183. PMID: 34339500.
Published on 8/31/2021
Robinson SA, Cooper JA, Goldstein RL, Polak M, Cruz Rivera PN, Gagnon DR, Samuelson A, Moore S, Kadri R, Richardson CR, Moy ML. A randomised trial of a web-based physical activity self-management intervention in COPD. ERJ Open Res. 2021 Jul; 7(3). PMID: 34476247.
Published on 7/15/2021
Raphaely RA, Mongiardo MA, Goldstein RL, Robinson SA, Wan ES, Moy ML. Pain in Veterans with COPD: relationship with physical activity and exercise capacity. BMC Pulm Med. 2021 Jul 15; 21(1):238. PMID: 34266401.
Published on 2/24/2021
Ney JP, Robinson SA, Richardson CR, Moy ML. Can Technology-Based Physical Activity Programs for Chronic Obstructive Pulmonary Disease Be Cost-Effective? Telemed J E Health. 2021 Feb 24. PMID: 33625893.
Published on 9/9/2020
Robinson SA, Wan ES, Shimada SL, Richardson CR, Moy ML. Age and Attitudes Towards an Internet-Mediated, Pedometer-Based Physical Activity Intervention for Chronic Obstructive Pulmonary Disease: Secondary Analysis. JMIR Aging. 2020 Sep 09; 3(2):e19527. PMID: 32902390.
Published on 7/17/2020
Stewart MT, Hogan TP, Nicklas J, Robinson SA, Purington CM, Miller CJ, Vimalananda VG, Connolly SL, Wolfe HL, Nazi KM, Netherton D, Shimada SL. The Promise of Patient Portals for Individuals Living With Chronic Illness: Qualitative Study Identifying Pathways of Patient Engagement. J Med Internet Res. 2020 07 17; 22(7):e17744. PMID: 32706679.
Published on 7/3/2020
Stieger M, Robinson SA, Bisson AN, Lachman ME. The Relationship of Personality and Behavior Change in a Physical Activity Intervention: The Role of Conscientiousness and Healthy Neuroticism. Pers Individ Dif. 2020 Nov 01; 166. PMID: 32831447.
Published on 5/21/2020
Robinson SA, Zocchi MS, Netherton D, Ash A, Purington CM, Connolly SL, Vimalananda VG, Hogan TP, Shimada SL. Secure Messaging, Diabetes Self-management, and the Importance of Patient Autonomy: a Mixed Methods Study. J Gen Intern Med. 2020 10; 35(10):2955-2962. PMID: 32440998.
Published on 3/9/2020
Robinson SA, Lachman ME. Daily Control Beliefs and Cognition: The Mediating Role of Physical Activity. J Gerontol B Psychol Sci Soc Sci. 2020 03 09; 75(4):772-782. PMID: 29982815.
Published on 7/26/2019
Sullivan Bisson AN, Robinson SA, Lachman ME. Walk to a better night of sleep: testing the relationship between physical activity and sleep. Sleep Health. 2019 10; 5(5):487-494. PMID: 31358470.
View full list of 20 publications.