Stephanie L. Lee MD, PhD
Professor, Endocrinology, Diabetes, Nutrition & Weight Management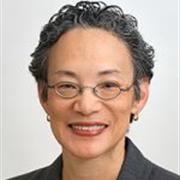 Sections
Endocrinology, Diabetes, Nutrition & Weight Management
Centers
BU-BMC Cancer Center
Evans Center for Interdisciplinary Biomedical Research
Biography
Stephanie L. Lee, Ph.D., M.D., F.A.C.E., E.C.N.U graduated from UC San Diego with a MD and PhD in Physiology and Pharmacology and completed a molecular and clinical fellowship in Endocrinology. Her research interests are to improve the methods to diagnosis and manage thyroid cancer.
Websites
Education
MD, University of California, San Diego, 1982
PhD, University of California, San Diego, 1980
BA, University of California, Santa Barbara, 1975
Publications
Published on 10/31/2022
Sarkar R, Lee SL, Kumar V, Thakur S. Editorial: Thyroid cancer: New perspectives in diagnosis and therapy. Front Pharmacol. 2022; 13:1057731. PMID: 36386151.
Published on 2/14/2022
Pence A, McGrath M, Lee SL, Raines DE. Pharmacological management of severe Cushing's syndrome: the role of etomidate. Ther Adv Endocrinol Metab. 2022; 13:20420188211058583. PMID: 35186251.
Published on 5/19/2021
Goundan PN, Mamou J, Rohrbach D, Smith J, Patel H, Wallace KD, Feleppa EJ, Lee SL. A Preliminary Study of Quantitative Ultrasound for Cancer-Risk Assessment of Thyroid Nodules. Front Endocrinol (Lausanne). 2021; 12:627698. PMID: 34093429.
Published on 12/15/2020
Haddady S, Pinjic E, Lee SL. Prognostic Value of Serum Thyroglobulin Measured at 48 Hours Versus 72 Hours after Second Dose of Recombinant Human Thyrotropin in Surveillance of Well-Differentiated Thyroid Cancer. Endocr Pract. 2021 Mar; 27(3):216-222. PMID: 33779554.
Published on 12/3/2020
Vodopivec DM, Thomas DD, Palermo NE, Steenkamp DW, Lee SL. Looking for the Outsider. N Engl J Med. 2020 12 03; 383(23):2275-2281. PMID: 33264549.
Published on 11/1/2020
Guan H, Toraldo G, Godley FA, Rao SR, Cerda S, McAneny D, Doherty G, Lee SL. The real-world performance of ThyroSeqV.2 to diagnose thyroid "neoplasm requiring surgery". Am J Cancer Res. 2020; 10(11):3838-3851. PMID: 33294271.
Published on 10/1/2020
Goundan PN, Lee SL. Thyroid effects of amiodarone: clinical update. Curr Opin Endocrinol Diabetes Obes. 2020 10; 27(5):329-334. PMID: 32773570.
Published on 7/23/2020
Chung R, Guan H, Ponchiardi C, Cerda S, Marwaha N, Yilmaz OH, Pinjic E, McAneny D, Lee SL, Drake FT. Noninvasive Follicular Thyroid Neoplasm with Papillary-Like Nuclear Features: Epidemiology and Long-Term Outcomes in a Strictly Defined Cohort. Thyroid. 2021 01; 31(1):68-75. PMID: 32539676.
Published on 6/19/2020
Fazeli SR, Zehr B, Amraei R, Toraldo G, Guan H, Kindelberger D, Lee S, Cerda S. ThyroSeq v2 Testing: Impact on Cytologic Diagnosis, Management, and Cost of Care in Patients with Thyroid Nodule. Thyroid. 2020 10; 30(10):1528-1534. PMID: 32349630.
Published on 2/20/2020
Guan H, Toraldo G, Cerda S, Godley FA, Rao SR, McAneny D, Doherty G, Braverman L, Lee SL. Utilities of RAS Mutations in Preoperative Fine Needle Biopsies for Decision Making for Thyroid Nodule Management: Results from a Single-Center Prospective Cohort. Thyroid. 2020 04; 30(4):536-547. PMID: 31996097.
View full list of 72 publications.