Shivani Kumari Jindal MD
Voluntary Assistant Professor, General Internal Medicine
Voluntary Assistant Professor, Geriatrics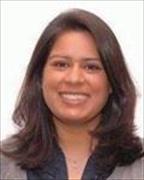 Sections
General Internal Medicine
Geriatrics
Biography
Shivani Jindal, MD is an Attending Hospitalist & Hospital in Home at the VA Boston Healthcare System - General Internal Medicine in Boston, MA. She also is the Clinical Physician Consultant, Home & Community Based Programs at the VA National Office of Geriatrics & Extended Care. Previously, she was the Attending CLC & Hospitalist at the VA Boston Healthcare System - GEC, Boston, MA and the Director of Medicine Consult Service at the VA Boston Healthcare System – Brockton Division.
Education
MD, Wright State University at Dayton, 2010
MPH, Ohio State University, 2007
Biology, BS, Youngstown State University, 2005
Publications
Published on 1/13/2023
Ferri GM, Morgan S, Pasco JC, Restrepo J, Demers L, Young ME, Jindal SK. Listening more and measuring less: Student and faculty perspectives on social narratives in care for older adults. J Am Geriatr Soc. 2023 Mar; 71(3):E5-E8. PMID: 36637868.
Published on 2/28/2022
Jindal SK, Karamourtopoulos M, Jacobson AR, Pinheiro A, Smith AK, Hamel MB, Schonberg MA. Strategies for discussing long-term prognosis when deciding on cancer screening for adults over age 75. J Am Geriatr Soc. 2022 06; 70(6):1734-1744. PMID: 35225351.
Published on 5/29/2018
Baughman AW, Cain G, Ruopp MD, Concepcion C, Oliveira C, O'Toole R, Saunders S, Jindal SK, Ferreira M, Simon SR. Improving Access to Care by Admission Process Redesign in a Veterans Affairs Skilled Nursing Facility. Jt Comm J Qual Patient Saf. 2018 Aug; 44(8):454-462. PMID: 30071965.
Published on 6/1/2014
Chambers EM, Jindal SK, Hebbeler-Clark R, Warm EJ. Morbidity, mortality, and improvement-moving ideas into action. J Grad Med Educ. 2014 Jun; 6(2):362-3. PMID: 24949156.
Published on 11/1/2013
Mulhall AM, Jindal SK. Massive gastrointestinal hemorrhage as a complication of the Flexi-Seal fecal management system. Am J Crit Care. 2013 Nov; 22(6):537-43. PMID: 24186827.
View full list of 5 publications.