Shivani Kumari Jindal MD
Instructor, General Internal Medicine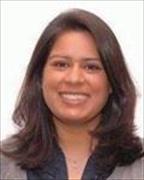 Sections
General Internal Medicine
Biography
Shivani Jindal, MD is an Instructor of General Internal Medicine at Boston University School of Medicine.
Websites
Publications
Published on 5/29/2018
Baughman AW, Cain G, Ruopp MD, Concepcion C, Oliveira C, O'Toole R, Saunders S, Jindal SK, Ferreira M, Simon SR. Improving Access to Care by Admission Process Redesign in a Veterans Affairs Skilled Nursing Facility. Jt Comm J Qual Patient Saf. 2018 Aug; 44(8):454-462. PMID: 30071965.
Published on 6/1/2014
Chambers EM, Jindal SK, Hebbeler-Clark R, Warm EJ. Morbidity, mortality, and improvement-moving ideas into action. J Grad Med Educ. 2014 Jun; 6(2):362-3. PMID: 24949156.
Published on 11/1/2013
Mulhall AM, Jindal SK. Massive gastrointestinal hemorrhage as a complication of the Flexi-Seal fecal management system. Am J Crit Care. 2013 Nov; 22(6):537-43. PMID: 24186827.
View full list of 3 publications.