Sheilah A. Bernard MD
Associate Professor, Cardiovascular Medicine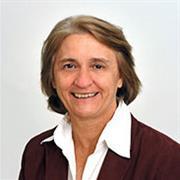 Sections
Cardiovascular Medicine
Biography
Master Teacher; Interests in pregnancy and heart disease.
Education
MD, University of Chicago, Pritzker School of Medicine, 1981
Zoology/Psychology, BS, Duke University, 1974
Publications
Published on 11/1/2020
Crimlisk JT, Conlin G, Gendron BJ, Bernard SA, Medina M, Guarino R. Medical emergency kits in ambulatory care clinics. Nurs Manage. 2020 Nov; 51(11):39-46. PMID: 33116048.
Published on 7/28/2016
Peng TJ, Patchett ND, Bernard SA. Takotsubo Cardiomyopathy and Catatonia in the Setting of Benzodiazepine Withdrawal. Case Rep Cardiol. 2016; 2016:8153487. PMID: 27547472.
Published on 6/10/2015
Barrett JC, Alweis R, Frank M, O'Connor A, McConville JF, Adams ND, Arfons L, Bernard S, Bradley T, Buckley JD, Cohen E, Cornett P, Elkins S, Kopelman R, Luther VP, Petrusky J, McNeill DB, Omar B, Palapiano N, Roth T, Satko S, Fried ED, Muchmore EA. Adoption of a Uniform Start Date for Internal Medicine Fellowships and Other Advanced Training: An AAIM White Paper. Am J Med. 2015 Sep; 128(9):1039-43. PMID: 26071819.
Published on 4/25/2014
Masha L, Bernard S. Grey Turner's sign suggesting retroperitoneal haemorrhage. Lancet. 2014 May 31; 383(9932):1920. PMID: 24767964.
Published on 12/15/2010
Feldman JA, Bernard S, Mitchell P, Rebholz CM. Effects of cardiology review of the electrocardiogram in patients with suspected acute coronary syndromes. Am J Emerg Med. 2011 Mar; 29(3):309-15.e2. PMID: 21109380.
Published on 9/1/2010
Lazar HL, Bernard SA. Acute anterolateral papillary muscle rupture in the absence of coronary artery disease. J Card Surg. 2010 Sep; 25(5):518-9. PMID: 20459454.
Published on 7/1/2008
Klings ES, Anton Bland D, Rosenman D, Princeton S, Odhiambo A, Li G, Bernard SA, Steinberg MH, Farber HW. Pulmonary arterial hypertension and left-sided heart disease in sickle cell disease: clinical characteristics and association with soluble adhesion molecule expression. Am J Hematol. 2008 Jul; 83(7):547-53. PMID: 18383329.
Published on 7/1/2005
Feldman JA, Brinsfield K, Bernard S, White D, Maciejko T. Real-time paramedic compared with blinded physician identification of ST-segment elevation myocardial infarction: results of an observational study. Am J Emerg Med. 2005 Jul; 23(4):443-8. PMID: 16032608.
Published on 5/1/2003
Lazar HL, Bao Y, Zhang Y, Bernard SA. Pretreatment with statins enhances myocardial protection during coronary revascularization. J Thorac Cardiovasc Surg. 2003 May; 125(5):1037-42. PMID: 12771876.
Published on 5/1/2002
Lazar HL, Bao Y, Rivers S, Bernard SA. Pretreatment with angiotensin-converting enzyme inhibitors attenuates ischemia-reperfusion injury. Ann Thorac Surg. 2002 May; 73(5):1522-7. PMID: 12022543.
View full list of 25 publications.