Seppo T. Rinne MD, PhD
Voluntary Associate Professor, Pulmonary, Allergy, Sleep & Critical Care Medicine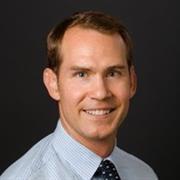 Sections
Pulmonary, Allergy, Sleep & Critical Care Medicine
Biography
Seppo Rinne, MD, PhD, Medicine/Pulmonary, Allergy, Sleep & Critical Care Medicine, is a pulmonary/critical care physician, clinical informaticist and health services researcher with expertise in organizational factors influencing health information technology uptake and use. His research spans three overlapping areas: organization of care for patients with chronic pulmonary diseases; individual and organizational factors impacting clinician burnout; and application of technology to improve healthcare delivery. A leader in clinician morale, he has published the largest study on physician burnout nationally and some of the only studies to examine longitudinal changes in burnout. He was nominated to the American Thoracic Society Membership Committee to champion member well-being, and he led a Critical Care Societies Collaborative task force to determine the role of professional societies in addressing burnout. He is based at the Bedford VA-Edith Nourse Rogers Memorial Hospital.
Websites
Education
MD, Indiana University School of Medicine, 2007
Epidemiology, PhD, Purdue University, 2005
Environmental Science, BS, Purdue University, 2000
Publications
Published on 4/12/2023
Mohr DC, Apaydin E, Li BM, Molloy-Paolillo BK, Rinne ST. Changes in burnout and moral distress among VA physicians before and during the COVID-19 pandemic. J Occup Environ Med. 2023 Apr 12. PMID: 37043388.
Published on 4/7/2023
Reddy A, Maynard C, Kaboli P, Rinne ST, Henrikson NB, Nelson KM, Liu CF, Sterling R, Wong E. Identifying Individual and Clinic Characteristics Associated With Primary Care Provider Turnover During Implementation of the Veterans Health Administration Patient-Centered Medical Home. J Ambul Care Manage. 2023 Jul-Sep 01; 46(3):221-227. PMID: 37026706.
Published on 3/1/2023
Li B, Gillmeyer KR, Molloy-Paolillo B, Vimalananda VG, Elwy AR, Wiener RS, Rinne ST. Scoping Review of Pulmonary Telemedicine Consults: Current Knowledge and Research Gaps. Ann Am Thorac Soc. 2023 Mar; 20(3):456-465. PMID: 36490386.
Published on 10/1/2022
Gillmeyer KR, Rinne ST, Qian SX, Maron BA, Johnson SW, Klings ES, Wiener RS. Socioeconomically disadvantaged veterans experience treatment delays for pulmonary arterial hypertension. Pulm Circ. 2022 Oct; 12(4):e12171. PMID: 36568691.
Published on 7/21/2022
Moldestad M, Sayre G, Rinne S, Kaboli PJ, Reddy A, Sanders KM, Mao J, Henrikson NB, Sterling R, Nelson KM, Wong ES. Perspectives on Training and Working in the VHA: Implications for Primary Care Physician Recruitment and Retention. Acad Med. 2022 08 01; 97(8):1175-1183. PMID: 35139527.
Published on 11/1/2021
Mohr DC, Swamy L, Wong ES, Mealer M, Moss M, Rinne ST. Critical Care Nurse Burnout in Veterans Health Administration: Relation to Clinician and Patient Outcomes. Am J Crit Care. 2021 11 01; 30(6):435-442. PMID: 34719713.
Published on 9/18/2021
Anderson E, Rinne ST, Orlander JD, Cutrona SL, Strymish JL, Vimalananda VG. Electronic consultations and economies of scale: a qualitative study of clinician perspectives on scaling up e-consult delivery. J Am Med Inform Assoc. 2021 09 18; 28(10):2165-2175. PMID: 34338797.
Published on 9/1/2021
Rinne ST, Shah T, Anderson E, Delgado S, Good V, Sederstrom N, Sessler CN, Sherry SP, Simpson SQ, Collishaw K, Moss M. Professional Societies' Role in Addressing Member Burnout and Promoting Well-Being. Ann Am Thorac Soc. 2021 09; 18(9):1482-1489. PMID: 33629645.
Published on 9/1/2021
Anderson E, Vimalananda VG, Orlander JD, Cutrona SL, Strymish JL, Bokhour BG, Rinne ST. Implications of Electronic Consultations for Clinician Communication and Relationships: A Qualitative Study. Med Care. 2021 09 01; 59(9):808-815. PMID: 34116530.
Published on 7/29/2021
Sterling R, Rinne ST, Reddy A, Moldestad M, Kaboli P, Helfrich CD, Henrikson NB, Nelson KM, Kaminetzky C, Wong ES. Identifying and Prioritizing Workplace Climate Predictors of Burnout Among VHA Primary Care Physicians. J Gen Intern Med. 2022 01; 37(1):87-94. PMID: 34327656.
View full list of 55 publications.