Seppo T. Rinne MD, PhD
Assistant Professor, Pulmonary, Allergy, Sleep & Critical Care Medicine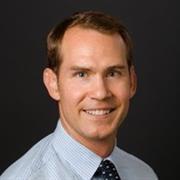 Sections
Pulmonary, Allergy, Sleep & Critical Care Medicine
Websites
Education
Pulmonary Medicine, MD, Indiana University School of Medicine, 2007
Epidemiology, PhD, Purdue University, 2005
Environmental Science, BS, Purdue University, 2000
Publications
Published on 9/18/2021
Anderson E, Rinne ST, Orlander JD, Cutrona SL, Strymish JL, Vimalananda VG. Electronic consultations and economies of scale: a qualitative study of clinician perspectives on scaling up e-consult delivery. J Am Med Inform Assoc. 2021 Sep 18; 28(10):2165-2175. PMID: 34338797.
Published on 9/1/2021
Anderson E, Vimalananda VG, Orlander JD, Cutrona SL, Strymish JL, Bokhour BG, Rinne ST. Implications of Electronic Consultations for Clinician Communication and Relationships: A Qualitative Study. Med Care. 2021 Sep 01; 59(9):808-815. PMID: 34116530.
Published on 9/1/2021
Rinne ST, Shah T, Anderson E, Delgado S, Good V, Sederstrom N, Sessler CN, Sherry SP, Simpson SQ, Collishaw K, Moss M. Professional Societies' Role in Addressing Member Burnout and Promoting Well-Being. Ann Am Thorac Soc. 2021 Sep; 18(9):1482-1489. PMID: 33629645.
Published on 7/29/2021
Sterling R, Rinne ST, Reddy A, Moldestad M, Kaboli P, Helfrich CD, Henrikson NB, Nelson KM, Kaminetzky C, Wong ES. Identifying and Prioritizing Workplace Climate Predictors of Burnout Among VHA Primary Care Physicians. J Gen Intern Med. 2021 Jul 29. PMID: 34327656.
Published on 7/1/2021
Nunez ER, Johnson SW, Qian SX, Powell WR, Walkey AJ, Wiener RS, Rinne ST. Patterns of Pulmonary Consultation for Veterans with Incident Chronic Obstructive Pulmonary Disease. Ann Am Thorac Soc. 2021 07; 18(7):1249-1252. PMID: 33794140.
Published on 6/1/2021
Anderson E, Mohr DC, Regenbogen I, Swamy L, Smith EG, Mourra S, Rinne ST. Influence of Organizational Climate and Clinician Morale on Seclusion and Physical Restraint Use in Inpatient Psychiatric Units. J Patient Saf. 2021 Jun 01; 17(4):316-322. PMID: 33871417.
Published on 4/1/2021
Gillmeyer KR, Miller DR, Glickman ME, Qian SX, Klings ES, Maron BA, Hanlon JT, Rinne ST, Wiener RS. Outcomes of pulmonary vasodilator use in Veterans with pulmonary hypertension associated with left heart disease and lung disease. Pulm Circ. 2021 Apr-Jun; 11(2):20458940211001714. PMID: 33868640.
Published on 12/17/2020
Gillmeyer KR, Nunez ER, Rinne ST, Qian SX, Klings ES, Wiener RS. Development and Validation of Algorithms to Identify Pulmonary Arterial Hypertension in Administrative Data. Chest. 2021 May; 159(5):1986-1994. PMID: 33345949.
Published on 9/17/2020
Parikh TJ, Stryczek KC, Gillespie C, Sayre GG, Feemster L, Udris E, Majerczyk B, Rinne ST, Wiener RS, Au DH, Helfrich CD. Provider anticipation and experience of patient reaction when deprescribing guideline discordant inhaled corticosteroids. PLoS One. 2020; 15(9):e0238511. PMID: 32941462.
Published on 9/1/2020
Swamy L, Mohr D, Blok A, Anderson E, Charns M, Wiener RS, Rinne S. Impact of Workplace Climate on Burnout Among Critical Care Nurses in the Veterans Health Administration. Am J Crit Care. 2020 09 01; 29(5):380-389. PMID: 32869073.
View full list of 49 publications.