Sara M. Alexanian MD
Clinical Associate Professor, Endocrinology, Diabetes, Nutrition & Weight Management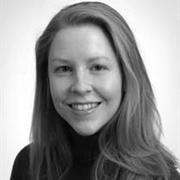 Sections
Endocrinology, Diabetes, Nutrition & Weight Management
Biography
After graduating from Kalamazoo College with a double major in Biology and French Language and Literature, Dr. Sara Alexanian completed her medical degree at Dartmouth School of Medicine. Following an Internal Medicine Residency at Mount Auburn Hospital in Cambridge, MA, she completed her Endocrinology Fellowship training at Boston Medical Center. She then joined the faculty and is the Director of the Inpatient Diabetes Program at Boston Medical Center as well as the quality improvement director for her section. She specializes in the inpatient management of diabetes and has an interest in fellow and resident training, and is an active presenter for both trainees and faculty. Her academic interests include quality improvement, in particular as it relates to inpatient diabetes care.
Education
MD, Dartmouth Medical School, 2003
Biology, BA, Kalamazoo College, 1999
Publications
Published on 10/29/2021
Modzelewski KL, Cannavo A, Fantasia KL, Korpaisarn S, Alexanian SM. A quality improvement initiative to successfully reduce the frequency of hypoglycemia during treatment of hyperglycemic crises at an academic safety-net hospital: Insights and results. J Clin Transl Endocrinol. 2021 Dec; 26:100269. PMID: 34804807.
Published on 6/26/2021
Charoenngam N, Alexanian SM, Apovian CM, Holick MF. Association between Hyperglycemia at Hospital Presentation and Hospital Outcomes in COVID-19 Patients with and without Type 2 Diabetes: A Retrospective Cohort Study of Hospitalized Inner-City COVID-19 Patients. Nutrients. 2021 Jun 26; 13(7). PMID: 34206813.
Published on 2/5/2021
Bosch NA, Fantasia KL, Modzelewski KL, Alexanian SM, Walkey AJ. Guideline-Concordant Insulin Infusion Initiation Among Critically Ill Patients With Sepsis. Endocr Pract. 2021 Jun; 27(6):552-560. PMID: 33549815.
Published on 2/1/2021
Bosch NA, Fantasia KL, Modzelewski KL, Alexanian SM, Walkey AJ. Racial Disparities in Guideline-Concordant Insulin Infusions during Critical Illness. Ann Am Thorac Soc. 2021 02; 18(2):368-371. PMID: 33001705.
Published on 1/11/2021
Wirunsawanya K, Chittimoju S, Fantasia KL, Modzelewski KL, Steenkamp D, Alexanian SM. Insulin Requirements in Patients With Type 2 Diabetes Undergoing Bariatric Surgery in the Inpatient Setting and Upon Discharge: A Single-Center Retrospective Analysis of Insulin Management Strategies. Endocr Pract. 2021 Jun; 27(6):538-544. PMID: 34016530.
Published on 6/16/2020
Pinardo H, Rubin SJ, Hashemi S, DePietro J, Pearce EN, Ananthakrishnan S, Alexanian SM, Steenkamp DW, Noordzij JP. The use of vitamin D in preventing post-thyroidectomy hypocalcemia: An endocrinologist survey study. Clin Endocrinol (Oxf). 2020 11; 93(5):598-604. PMID: 32469425.
Published on 3/30/2020
Talutis SD, Lee SY, Cheng D, Rosenkranz P, Alexanian SM, McAneny D. The impact of preoperative carbohydrate loading on patients with type II diabetes in an enhanced recovery after surgery protocol. Am J Surg. 2020 10; 220(4):999-1003. PMID: 32252984.
Published on 8/16/2019
Goundan PN, Willard DL, Sahin-Efe A, Fan SL, Alexanian SM. Comparison of bicarbonate values from venous blood gas and chemistry panels measured at the time of diagnosis and resolution of diabetes ketoacidosis. J Clin Transl Endocrinol. 2019 Dec; 18:100205. PMID: 31508318.
Published on 12/17/2018
Vellanki P, Rasouli N, Baldwin D, Alexanian S, Anzola I, Urrutia M, Cardona S, Peng L, Pasquel FJ, Umpierrez GE. Glycaemic efficacy and safety of linagliptin compared to a basal-bolus insulin regimen in patients with type 2 diabetes undergoing non-cardiac surgery: A multicentre randomized clinical trial. Diabetes Obes Metab. 2019 04; 21(4):837-843. PMID: 30456796.
Published on 10/5/2018
Blair RA, Palermo NE, Modzelewski KL, Alexanian SM, Baker WE, Simonson DC, McDonnell ME. REDUCED IMPACT OF DIABETES CLINIC REFERRAL ON HIGH-FREQUENCY EMERGENCY DEPARTMENT USERS. Endocr Pract. 2018 Dec; 24(12):1043-1050. PMID: 30289310.
View full list of 32 publications.