Robin R. Ingalls MD
Professor, Infectious Diseases
Professor, Microbiology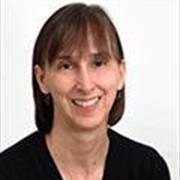 Sections
Infectious Diseases
Centers
Evans Center for Interdisciplinary Biomedical Research
Biography
The ability of innate immune system to sense invasion by a pathogenic organism and respond appropriately in order to control infection is paramount to survival. To that end, an array of receptors and binding proteins has evolved as part of the innate immune system to detect invading microorganisms. My laboratory is interested in Toll-like receptors and the intracellular signaling pathways that contribute to the innate recognition of Gram-negative bacteria, with a particular focus on mucosal immunity. We have a variety of in vitro and in vivo models in the laboratory to address the interaction of Neisseria and Chlamydia species with epithelial cells and macrophages.

One major focus of the laboratory is exploring the role of TLR2 in host defense against C. trachomatis. Previous work in our laboratory established a role for TLR2 in cellular responses to chlamydia species. In our recent in vivo work we have observed that TLR2 plays a protective role in the lung but a detrimental role in the genital tract during infected of mice with the mouse pathogen, C. muridarum. The goal of this project is to determine the specific cell types that are responsible for this difference. As part of this project, we are also trying to identify the specific ligands in chlamydia that are important for TLR2-dependent and independent cell activation, and characterize TLR2 signaling mutant strains of chlamydia that lack the cryptic plasmid.

A second focus of the laboratory is exploring the role TLRs and NLRs in host defense against N. gonorrhoeae. Previous work in our laboratory established a role for TLR4 and TLR2 in cellular responses to Neisseria species in vitro and we have recently completed in vitro studies that also demonstrate that gonorrhea can activate Nod receptors. Our ongoing in vivo studies in TLR4 mutant mice demonstrate that TLR4 is important for early bacterial clearance and neutrophil function, and we plan to complete studies in TLR2 and Nod1/2 mutant mice when back breeding is complete.

The third focus of the laboratory relates to the role of innate immunity on regulating acute and chronic inflammation associated with the respiratory pathogen Chlamydophila pneumoniae. We are in the process of defining the specific receptors and ligands that are responsible for IL-1b activation during infection, and will investigate the role of IL-1b in C. pneumoniae-induced atherosclerosis.
Other Positions
Websites
Education
MD, Harvard University, 1989
BA, Holy Cross College, 1985
Publications
Published on 10/5/2020
Vercruysse J, Mekasha S, Stropp LM, Moroney J, He X, Liang Y, Vragovic O, Valle E, Ballard J, Pudney J, Kuohung W, Ingalls RR. Chlamydia trachomatis Infection, when Treated during Pregnancy, Is Not Associated with Preterm Birth in an Urban Safety-Net Hospital. Infect Dis Obstet Gynecol. 2020; 2020:8890619. PMID: 33082702.
Published on 1/1/2020
Wynn A, Bristow CC, Cristillo AD, Murphy SM, van den Broek N, Muzny C, Kallapur S, Cohen C, Ingalls RR, Wiesenfeld H, Litch JA, Morris SR, Klausner JD. Sexually Transmitted Infections in Pregnancy and Reproductive Health: Proceedings of the STAR Sexually Transmitted Infection Clinical Trial Group Programmatic Meeting. Sex Transm Dis. 2020 01; 47(1):5-11. PMID: 31658242.
Published on 6/19/2019
Gulati S, Beurskens FJ, de Kreuk BJ, Roza M, Zheng B, DeOliveira RB, Shaughnessy J, Nowak NA, Taylor RP, Botto M, He X, Ingalls RR, Woodruff TM, Song WC, Schuurman J, Rice PA, Ram S. Complement alone drives efficacy of a chimeric antigonococcal monoclonal antibody. PLoS Biol. 2019 06; 17(6):e3000323. PMID: 31216278.
Published on 3/1/2019
Mostaghim A, Dhanani M, Ingalls RR. Fournier's gangrene as an initial manifestation of acute promyelocytic leukemia: A case report and review of the literature. SAGE Open Med Case Rep. 2019; 7:2050313X19834425. PMID: 30854206.
Published on 1/3/2018
Ray TD, Mekasha S, Liang Y, Lu B, Ram S, Ingalls RR. Species-specific differences in regulation of macrophage inflammation by the C3a-C3a receptor axis. Innate Immun. 2018 01; 24(1):66-78. PMID: 29297237.
Published on 1/1/2018
Dutta Ray T, Mekasha S, Liang Y, Lu B, Ram S, Ingalls RR. Editor's Choice. Innate Immun. 2018 Jan; 24(1):3. PMID: 29313794.
Published on 4/23/2017
Kramer CD, Simas AM, He X, Ingalls RR, Weinberg EO, Genco CA. Distinct roles for dietary lipids and Porphyromonas gingivalis infection on atherosclerosis progression and the gut microbiota. Anaerobe. 2017 Jun; 45:19-30. PMID: 28442421.
Published on 2/9/2017
Aqeel Y, Rodriguez R, Chatterjee A, Ingalls RR, Samuelson J. Killing of diverse eye pathogens (Acanthamoeba spp., Fusarium solani, and Chlamydia trachomatis) with alcohols. PLoS Negl Trop Dis. 2017 Feb; 11(2):e0005382. PMID: 28182670.
Published on 7/31/2016
Shaik-Dasthagirisaheb YB, Mekasha S, He X, Gibson FC, Ingalls RR. Signaling events in pathogen-induced macrophage foam cell formation. Pathog Dis. 2016 08; 74(6). PMID: 27481727.
Published on 7/26/2016
Pudney J, He X, Masheeb Z, Kindelberger DW, Kuohung W, Ingalls RR. Differential expression of toll-like receptors in the human placenta across early gestation. Placenta. 2016 Oct; 46:1-10. PMID: 27697215.
View full list of 53 publications.