Robert C. Lowe MD
Associate Professor, Gastroenterology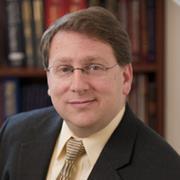 Biography
I have expertise in clinical practice in Gastroenterology and Hepatology. I also have expertise in medical education at the undergraduate and graduate levels.
Education
MD, Harvard Medical School, 1992
BA, Harvard College, 1988
Publications
Published on 10/1/2021
Nadjarian A, LeClair J, Mahoney TF, Awtry EH, Bhatia JS, Caruso LB, Clay A, Greer D, Hingorani KS, Horta LFB, Ibrahim M, Ieong MH, James T, Kulke MH, Lim R, Lowe RC, Moses JM, Murphy J, Nozari A, Patel AD, Silver B, Theodore AC, Wang RS, Weinstein E, Wilson SA, Cervantes-Arslanian AM. Validation of a Crisis Standards of Care Model for Prioritization of Limited Resources During the Coronavirus Disease 2019 Crisis in an Urban, Safety-Net, Academic Medical Center. Crit Care Med. 2021 10 01; 49(10):1739-1748. PMID: 34115635.
Published on 1/12/2021
Lowe RC, Borkan SC. Effective Medical Lecturing: Practice Becomes Theory: A Narrative Review. Med Sci Educ. 2021 Apr; 31(2):935-943. PMID: 33457070.
Published on 12/30/2020
Mohanty A, Eshein A, Kamineni P, Avissar U, Bliss CM, Long MT, Lowe RC, Moore TC, Nunes DP, Backman V, Roy HK. Quantification of gastric mucosal microcirculation as a surrogate marker of portal hypertension by spatially resolved subdiffuse reflectance spectroscopy in diagnosis of cirrhosis: a proof-of-concept study. Gastrointest Endosc. 2021 07; 94(1):60-67.e1. PMID: 33385462.
Published on 1/23/2020
Lowe RC, Chu JN, Pierce TT, Weil AA, Branda JA. Case 3-2020: A 44-Year-Old Man with Weight Loss, Diarrhea, and Abdominal Pain. N Engl J Med. 2020 Jan 23; 382(4):365-374. PMID: 31971683.
Published on 10/22/2019
Schwartz BL, Lowe RC. Successful Endoscopic Resection of Mucosa-Associated Lymphoid Tissue Lymphoma of the Colon. ACG Case Rep J. 2019 Oct; 6(10):e00228. PMID: 31832456.
Published on 9/22/2016
Chelimeda S, Bejarano T, Lowe R, Soliman M, Zhao Q, Hartshorn KL. Long-Term Survival after Resection of Lung Metastases from Hepatocellular Cancer: Report of a Case and Review of the Literature. Case Rep Oncol. 2016 Sep-Dec; 9(3):559-564. PMID: 27790121.
Published on 8/27/2016
Basil M, Pudusseri A, Lowe R. Weight Loss and Abdominal Pain Caused by Pancreatic Squamous Cell Carcinoma. Clin Gastroenterol Hepatol. 2017 01; 15(1):A41-A42. PMID: 27574755.
Published on 3/22/2016
Zanchetti DJ, Schueler SA, Jacobson BC, Lowe RC. Effective teaching of endoscopy: a qualitative study of the perceptions of gastroenterology fellows and attending gastroenterologists. Gastroenterol Rep (Oxf). 2016 May; 4(2):125-30. PMID: 27005761.
Published on 10/16/2012
Lowe RC. Teaching techniques for the busy office practice. Gastroenterology. 2012 Dec; 143(6):1413-5. PMID: 23085414.
Published on 7/1/2010
Liu AY, Lowe RC, Levy BD, Katz JT, Loscalzo J. Clinical problem-solving. A rash hypothesis. N Engl J Med. 2010 Jul 1; 363(1):72-8. PMID: 20592300.
View full list of 14 publications.