Robert A. Lafyatis MD
Adjunct Professor, Rheumatology
75 E. Newton St | (617) 638-4310

lafyatis@bu.edu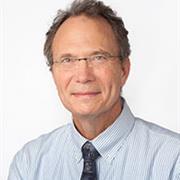 Centers
Evans Center for Interdisciplinary Biomedical Research
Biography
Dr. Lafyatis carries out patient oriented research into the cause and treatment of systemic sclerosis. This includes early phase clinical trials into new therapeutic agents in patients with systemic sclerosis. He has been investigating the mechanisms of actions and markers of response for novel therapeutics, such as the B cell depleting agent, rituximab and the immunosuppressant agent, mycophenlate. Additional studies are aimed at identifying biomarkers in systemic sclerosis using microarray gene expression analysis of skin and blood in scleroderma patients. Ongoing biomarker studies include investigation into molecular markers of pulmonary hypertension in systemic sclerosis. Dr. Lafyatis also carries out basic research into the cause of fibrosis and vasculopathy in systemic sclerosis using patient samples and murine disease models. His studies have provided key insights into one widely used model of systemic sclerosis, the tight skin mouse. His studies are currently focused on understanding how autoimmunity and the innate immune system lead to fibrosis and vascular damage. This has recently led to the discovery of increased interferon-regulated gene expression in white blood cells of patients with systemic sclerosis. Ongoing research is aimed at better understanding the cause of altered gene expression by monocytes and other cells in the innate immune system.
Websites
Education
MD, University of Cincinnati, 1983
BS, Massachusetts Institute of Technology, 1978
Publications
Published on 5/4/2023
Valenzi E, Bahudhanapati H, Tan J, Tabib T, Sullivan DI, Nouraie M, Sembrat J, Fan L, Chen K, Liu S, Rojas M, Lafargue A, Felsher DW, Tran PT, Kass DJ, Lafyatis R. Single-Nucleus Chromatin Accessibility Identifies a Critical Role for TWIST1 in IPF Myofibroblast Activity. Eur Respir J. 2023 May 04. PMID: 37142338.
Published on 4/25/2023
Berkowitz JS, Tabib T, Xiao H, Sadej GM, Khanna D, Fuschiotti P, Lafyatis RA, Das J. Cell-type-specific biomarkers of systemic sclerosis disease severity capture cell-intrinsic and cell-extrinsic circuits. Arthritis Rheumatol. 2023 Apr 25. PMID: 37096444.
Published on 4/22/2023
Toyama T, Kudryashova TV, Ichihara A, Lenna S, Looney A, Shen Y, Jiang L, Teos L, Avolio T, Lin D, Kaplan U, Marden G, Dambal V, Goncharov D, Delisser H, Lafyatis R, Seta F, Goncharova EA, Trojanowska M. GATA6 coordinates cross-talk between BMP10 and oxidative stress axis in pulmonary arterial hypertension. Sci Rep. 2023 Apr 22; 13(1):6593. PMID: 37087509.
Published on 4/21/2023
Jia M, Rosas L, Kapetanaki MG, Tabib T, Sebrat J, Cruz T, Bondonese A, Mora AL, Lafyatis R, Rojas M, Benos PV. Early events marking lung fibroblast transition to profibrotic state in idiopathic pulmonary fibrosis. Respir Res. 2023 Apr 21; 24(1):116. PMID: 37085855.
Published on 4/6/2023
Chakraborty A, Nathan A, Orcholski M, Agarwal S, Shamskhou EA, Auer N, Mitra A, Guardado ES, Swaminathan G, Condon DF, Yu J, McCarra M, Juul NH, Mallory A, Guzman-Hernandez RA, Yuan K, Rojas V, Crossno JT, Yung LM, Yu PB, Spencer T, Winn RA, Frump A, Karoor V, Lahm T, Hedlin H, Fineman JR, Lafyatis R, Knutsen CNF, Alvira CM, Cornfield DN, de Jesus Perez VA. WNT7A deficit is associated with dysfunctional angiogenesis in pulmonary arterial hypertension. Eur Respir J. 2023 Apr 06. PMID: 37024132.
Published on 4/3/2023
Domsic RT, Medsger TA, Gao S, Laffoon M, Huang S, Wisniewski S, Spino C, Steen V, Lafyatis R, Khanna D. A data-driven approach finds RNA polymerase III antibody and tendon friction rubs as enrichment tools for early diffuse scleroderma trials. Rheumatology (Oxford). 2023 Apr 03; 62(4):1543-1551. PMID: 36031807.
Published on 1/10/2023
Chen L, Zhao J, Chao Y, Roy A, Guo W, Qian J, Xu W, Domsic RT, Lafyatis R, Lu B, Deng F, Wang QJ. Loss of Protein Kinase D2 Activity Protects Against Bleomycin-Induced Dermal Fibrosis in Mice. Lab Invest. 2023 Feb; 103(2):100018. PMID: 37039152.
Published on 12/5/2022
Sanges S, Rice L, Tu L, Valenzi E, Cracowski JL, Montani D, Mantero JC, Ternynck C, Marot G, Bujor AM, Hachulla E, Launay D, Humbert M, Guignabert C, Lafyatis R. Biomarkers of haemodynamic severity of systemic sclerosis-associated pulmonary arterial hypertension by serum proteome analysis. Ann Rheum Dis. 2023 Mar; 82(3):365-373. PMID: 36600187.
Published on 10/31/2022
Papazoglou A, Huang M, Bulik M, Lafyatis A, Tabib T, Morse C, Sembrat J, Rojas M, Valenzi E, Lafyatis R. Epigenetic Regulation of Profibrotic Macrophages in Systemic Sclerosis-Associated Interstitial Lung Disease. Arthritis Rheumatol. 2022 Dec; 74(12):2003-2014. PMID: 35849803.
Published on 10/1/2022
Fu D, Blobner BM, Greer PJ, Lafyatis R, Bellin MD, Whitcomb DC. Pancreatitis-Associated PRSS1-PRSS2 Haplotype Alters T-Cell Receptor Beta (TRB) Repertoire More Strongly Than PRSS1 Expression. Gastroenterology. 2023 Feb; 164(2):289-292.e4. PMID: 36191639.
View full list of 233 publications.