Robert A. Lafyatis MD
Adjunct Professor, Rheumatology
75 E. Newton St | (617) 638-4310

lafyatis@bu.edu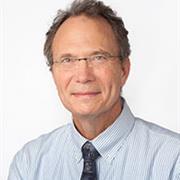 Centers
Evans Center for Interdisciplinary Biomedical Research
Biography
Dr. Lafyatis carries out patient oriented research into the cause and treatment of systemic sclerosis. This includes early phase clinical trials into new therapeutic agents in patients with systemic sclerosis. He has been investigating the mechanisms of actions and markers of response for novel therapeutics, such as the B cell depleting agent, rituximab and the immunosuppressant agent, mycophenlate. Additional studies are aimed at identifying biomarkers in systemic sclerosis using microarray gene expression analysis of skin and blood in scleroderma patients. Ongoing biomarker studies include investigation into molecular markers of pulmonary hypertension in systemic sclerosis. Dr. Lafyatis also carries out basic research into the cause of fibrosis and vasculopathy in systemic sclerosis using patient samples and murine disease models. His studies have provided key insights into one widely used model of systemic sclerosis, the tight skin mouse. His studies are currently focused on understanding how autoimmunity and the innate immune system lead to fibrosis and vascular damage. This has recently led to the discovery of increased interferon-regulated gene expression in white blood cells of patients with systemic sclerosis. Ongoing research is aimed at better understanding the cause of altered gene expression by monocytes and other cells in the innate immune system.
Websites
Education
MD, University of Cincinnati, 1983
BS, Massachusetts Institute of Technology, 1978
Publications
Published on 10/2/2021
Domsic RT, Gao S, Laffoon M, Wisniewski S, Zhang Y, Steen V, Lafyatis R, Medsger TA. Defining the optimal disease duration of early diffuse systemic sclerosis for clinical trial design. Rheumatology (Oxford). 2021 Oct 02; 60(10):4662-4670. PMID: 33506859.
Published on 9/16/2021
Rodor J, Chen SH, Scanlon JP, Monteiro JP, Caudrillier A, Sweta S, Stewart KR, Shmakova A, Dobie R, Henderson BEP, Stewart K, Hadoke PWF, Southwood M, Moore SD, Upton PD, Morrell NW, Li Z, Chan SY, Handen A, Lafyatis R, de Rooij LPMH, Henderson NC, Carmeliet P, Spiroski AM, Brittan M, Baker AH. Single-cell RNA-seq profiling of mouse endothelial cells in response to pulmonary arterial hypertension. Cardiovasc Res. 2021 Sep 16. PMID: 34528097.
Published on 9/15/2021
Blobner BM, Saloman JL, Shelton Ohlsen CA, Brand R, Lafyatis R, Bottino R, Wijkstrom M, Zureikat AH, Lee KK, Singhi AD, Ross MA, Stolz D, Whitcomb DC. Single-cell analyses of human pancreas: characteristics of two populations of acinar cells in chronic pancreatitis. Am J Physiol Gastrointest Liver Physiol. 2021 Nov 01; 321(5):G449-G460. PMID: 34523348.
Published on 9/8/2021
Moghbeli K, Valenzi E, Naramore R, Sembrat JC, Chen K, Rojas MM, Wenzel SE, Lafyatis R, Modena B, Weathington NM. Beta-agonist Exposure Preferentially Impacts Lung Macrophage Cyclic AMP Related Gene Expression in Asthma and Asthma COPD Overlap Syndrome. Am J Physiol Lung Cell Mol Physiol. 2021 09 08. PMID: 34494468.
Published on 9/1/2021
Lescoat A, Roofeh D, Kuwana M, Lafyatis R, Allanore Y, Khanna D. Therapeutic Approaches to Systemic Sclerosis: Recent Approvals and Future Candidate Therapies. Clin Rev Allergy Immunol. 2021 Sep 01. PMID: 34468946.
Published on 9/1/2021
Cruz T, Jia M, Sembrat J, Tabib T, Agostino N, Bruno TC, Vignali D, Sanchez P, Lafyatis R, Mora AL, Benos P, Rojas M. Reduced Proportion and Activity of Natural Killer Cells in the Lung of Patients with Idiopathic Pulmonary Fibrosis. Am J Respir Crit Care Med. 2021 09 01; 204(5):608-610. PMID: 34077698.
Published on 7/19/2021
Tabib T, Huang M, Morse N, Papazoglou A, Behera R, Jia M, Bulik M, Monier DE, Benos PV, Chen W, Domsic R, Lafyatis R. Myofibroblast transcriptome indicates SFRP2hi fibroblast progenitors in systemic sclerosis skin. Nat Commun. 2021 07 19; 12(1):4384. PMID: 34282151.
Published on 6/7/2021
Ruffin AT, Cillo AR, Tabib T, Liu A, Onkar S, Kunning SR, Lampenfeld C, Atiya HI, Abecassis I, Kürten CHL, Qi Z, Soose R, Duvvuri U, Kim S, Oesterrich S, Lafyatis R, Coffman LG, Ferris RL, Vignali DAA, Bruno TC. B cell signatures and tertiary lymphoid structures contribute to outcome in head and neck squamous cell carcinoma. Nat Commun. 2021 06 07; 12(1):3349. PMID: 34099645.
Published on 6/1/2021
Culley MK, Zhao J, Tai YY, Tang Y, Perk D, Negi V, Yu Q, Woodcock CC, Handen A, Speyer G, Kim S, Lai YC, Satoh T, Watson AM, Aaraj YA, Sembrat J, Rojas M, Goncharov D, Goncharova EA, Khan OF, Anderson DG, Dahlman JE, Gurkar AU, Lafyatis R, Fayyaz AU, Redfield MM, Gladwin MT, Rabinovitch M, Gu M, Bertero T, Chan SY. Frataxin deficiency promotes endothelial senescence in pulmonary hypertension. J Clin Invest. 2021 06 01; 131(11). PMID: 33905372.
Published on 5/27/2021
Xue D, Tabib T, Morse C, Yang Y, Domsic R, Khanna D, Lafyatis R. Expansion of FCGR3A+ macrophages, FCN1+ mo-DC, and plasmacytoid dendritic cells associated with severe skin disease in systemic sclerosis. Arthritis Rheumatol. 2021 May 27. PMID: 34042322.
View full list of 209 publications.