Robert A. Lafyatis MD
Adjunct Professor, Rheumatology
75 E. Newton St | (617) 638-4310

lafyatis@bu.edu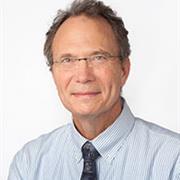 Centers
Evans Center for Interdisciplinary Biomedical Research
Biography
Dr. Lafyatis carries out patient oriented research into the cause and treatment of systemic sclerosis. This includes early phase clinical trials into new therapeutic agents in patients with systemic sclerosis. He has been investigating the mechanisms of actions and markers of response for novel therapeutics, such as the B cell depleting agent, rituximab and the immunosuppressant agent, mycophenlate. Additional studies are aimed at identifying biomarkers in systemic sclerosis using microarray gene expression analysis of skin and blood in scleroderma patients. Ongoing biomarker studies include investigation into molecular markers of pulmonary hypertension in systemic sclerosis. Dr. Lafyatis also carries out basic research into the cause of fibrosis and vasculopathy in systemic sclerosis using patient samples and murine disease models. His studies have provided key insights into one widely used model of systemic sclerosis, the tight skin mouse. His studies are currently focused on understanding how autoimmunity and the innate immune system lead to fibrosis and vascular damage. This has recently led to the discovery of increased interferon-regulated gene expression in white blood cells of patients with systemic sclerosis. Ongoing research is aimed at better understanding the cause of altered gene expression by monocytes and other cells in the innate immune system.
Websites
Education
MD, University of Cincinnati, 1983
BS, Massachusetts Institute of Technology, 1978
Publications
Published on 8/31/2022
Lafyatis R, Tabib T. Reply. Arthritis Rheumatol. 2022 Oct; 74(10):1722-1723. PMID: 35644044.
Published on 8/24/2022
Rodor J, Chen SH, Scanlon JP, Monteiro JP, Caudrillier A, Sweta S, Stewart KR, Shmakova A, Dobie R, Henderson BEP, Stewart K, Hadoke PWF, Southwood M, Moore SD, Upton PD, Morrell NW, Li Z, Chan SY, Handen A, Lafyatis R, de Rooij LPMH, Henderson NC, Carmeliet P, Spiroski AM, Brittan M, Baker AH. Single-cell RNA sequencing profiling of mouse endothelial cells in response to pulmonary arterial hypertension. Cardiovasc Res. 2022 Aug 24; 118(11):2519-2534. PMID: 34528097.
Published on 7/20/2022
Lafyatis R, Valenzi E. Assessment of disease outcome measures in systemic sclerosis. Nat Rev Rheumatol. 2022 Sep; 18(9):527-541. PMID: 35859133.
Published on 7/18/2022
Papazoglou A, Huang M, Bulik M, Lafyatis A, Tabib T, Morse C, Sembrat J, Rojas M, Valenzi E, Lafyatis R. Epigenetic Regulation of Profibrotic Macrophages in Systemic Sclerosis-Associated Interstitial Lung Disease. Arthritis Rheumatol. 2022 Jul 18. PMID: 35849803.
Published on 5/26/2022
Grebinoski S, Zhang Q, Cillo AR, Manne S, Xiao H, Brunazzi EA, Tabib T, Cardello C, Lian CG, Murphy GF, Lafyatis R, Wherry EJ, Das J, Workman CJ, Vignali DAA. Autoreactive CD8+ T cells are restrained by an exhaustion-like program that is maintained by LAG3. Nat Immunol. 2022 Jun; 23(6):868-877. PMID: 35618829.
Published on 5/23/2022
Rice LM, Mantero JC, Stratton EA, Warburton R, Roberts K, Hill N, Simms RW, Domsic R, Farber HW, Lafyatis R. Correction: Serum biomarker for diagnostic evaluation of pulmonary arterial hypertension in systemic sclerosis. Arthritis Res Ther. 2022 May 23; 24(1):118. PMID: 35606822.
Published on 3/14/2022
Snyder ME, Moghbeli K, Bondonese A, Craig A, Popescu I, Fan L, Tabib T, Lafyatis R, Chen K, Trejo Bittar HE, Lendermon E, Pilewski J, Johnson B, Kilaru S, Zhang Y, Sanchez PG, Alder JK, Sims PA, McDyer JF. Modulation of tissue resident memory T cells by glucocorticoids after acute cellular rejection in lung transplantation. J Exp Med. 2022 Apr 04; 219(4). PMID: 35285873.
Published on 1/18/2022
Xue D, Tabib T, Morse C, Yang Y, Domsic RT, Khanna D, Lafyatis R. Expansion of Fc? Receptor IIIa-Positive Macrophages, Ficolin 1-Positive Monocyte-Derived Dendritic Cells, and Plasmacytoid Dendritic Cells Associated With Severe Skin Disease in Systemic Sclerosis. Arthritis Rheumatol. 2022 02; 74(2):329-341. PMID: 34042322.
Published on 12/17/2021
Kürten CHL, Kulkarni A, Cillo AR, Santos PM, Roble AK, Onkar S, Reeder C, Lang S, Chen X, Duvvuri U, Kim S, Liu A, Tabib T, Lafyatis R, Feng J, Gao SJ, Bruno TC, Vignali DAA, Lu X, Bao R, Vujanovic L, Ferris RL. Investigating immune and non-immune cell interactions in head and neck tumors by single-cell RNA sequencing. Nat Commun. 2021 12 17; 12(1):7338. PMID: 34921143.
Published on 11/20/2021
Jussila AR, Zhang B, Caves E, Kirti S, Steele M, Hamburg-Shields E, Lydon J, Ying Y, Lafyatis R, Rajagopalan S, Horsley V, Atit RP. Skin Fibrosis and Recovery Is Dependent on Wnt Activation via DPP4. J Invest Dermatol. 2022 Jun; 142(6):1597-1606.e9. PMID: 34808238.
View full list of 219 publications.