Richard A. Cohen MD
Emeritus Professor, Vascular Biology
650 Albany St | (617) 358-8202

racohen@bu.edu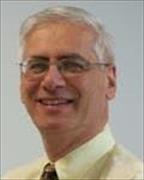 Biography
A professor of Medicine, Physiology, and Pharmacology and Experimental Therapeutics, Dr. Cohen is the Jay and Louise Coffman Professor of Medicine and Director of the Vascular Biology Unit. Dr. Cohen is also the Co-principal Investigator of the Boston University Cardiovascular Proteomics Center. Dr. Cohen is also a recipient of an R37 MERIT award from the NHLBI and is currently the PI or Co-PI of 6 NIH investigator initiated research studies. In 2008 he was named to a 5 year Robert Dawson Evans Scholar Award by the Department of Medicine. He is a former recipient of the American Heart Association Clinician Investigator and the Established Investigator awards. He is past president of the American Federation for Medical Research and founding president of the American Federation for Medical Research Foundation. Dr. Cohen is distinguished by his elections to the American Society for Clinical Investigation and the Association of American Physicians. He is an elected Fellow of the Cardiovascular Section of the American Physiological Society. He is a member of the editorial boards of the American Journal of Physiology: Heart and Circulatory Physiology and Arteriosclerosis, Thrombosis, and Vascular Biology, and Free Radical Biology and Medicine. Dr. Cohen is a past member of the NIH Experimental Cardiovascular Study Section and currently serves as an ad hoc reviewer for several NIH review groups. The research in the Vascular Biology Unit which Dr. Cohen directs focuses on the effect of vascular and metabolic disease on the function of blood vessels with special emphasis on the role of endothelium-derived nitric oxide and reactive oxygen species. The roles of redox-mediated post-translational protein modifications of cardiovascular proteins including the sarcoplasmic reticulum calcium ATPase, sirtuin-1, and p21ras in cell signaling and disease are a current focus. Applications of these basic areas are currently bein g pursued in funded programs with respect to clinical areas problems of atherosclerosis, impaired ischemia-induced angiogenesis, arterial stiffness, hypertension, and failure of hemodialysis fistulae.

The Vascular Biology Unit led by Dr. Richard Cohen seeks to understand mechanisms of abnormal vascular function and disease in order to better develop therapies. The role of reactive oxygen and nitrogen species is of key importance to that understanding. His group has found that in diabetes, hypertension, and atherosclerosis, the vasodilator, nitric oxide, reacts with superoxide anion, an oxidant produced in diseased blood vessels. As a result of this reaction even more potent oxidants, including peroxynitrite, are formed. Low levels of oxidants form protein cysteine thiol adducts with the low molecular weight antioxidant glutathione. Targeted proteins include the sarcoplasmic reticulum calcium ATPase, p21ras, and sirtuin-1, whose function is thereby altered, consequently modulating cell calcium and signaling. High levels of peroxynitrite can be blamed for inactivating these and other important proteins, such as endothelial nitric oxide synthase and manganese superoxide dismutase. As part of the BU Cardiovascular Proteomics Center, Dr. Cohen and his group are identifying chemical modifications of proteins formed by oxidants with mass spectrometric and protein tagging strategies. These modifications may serve as biomarkers for abnormal tissue and cell signaling as well as abnormal cell function in disease. Such markers have been discovered in diseased human arteries and platelets. A new program focuses on arterial stiffness and hypertension associated with obesity and metabolic disease.
Websites
Education
MD, Johns Hopkins University, 1976
Medicine, MD, Johns Hopkins University School of Medicine, 1976
AB, Bowdoin College, 1972
Publications
Published on 7/21/2022
Su H, Mei Y, Luo S, Wu H, He Y, Shiraishi Y, Hu P, Cohen RA, Tong X. Substitution of the SERCA2 Cys674 reactive thiol accelerates atherosclerosis by inducing endoplasmic reticulum stress and inflammation. Br J Pharmacol. 2022 Oct; 179(20):4778-4791. PMID: 35763220.
Published on 2/3/2021
Valisno JAC, May J, Singh K, Helm EY, Venegas L, Budbazar E, Goodman JB, Nicholson CJ, Avram D, Cohen RA, Mitchell GF, Morgan KG, Seta F. BCL11B Regulates Arterial Stiffness and Related Target Organ Damage. Circ Res. 2021 03 19; 128(6):755-768. PMID: 33530702.
Published on 10/20/2020
Goodman JB, Qin F, Morgan RJ, Chambers JM, Croteau D, Siwik DA, Hobai I, Panagia M, Luptak I, Bachschmid M, Tong X, Pimentel DR, Cohen RA, Colucci WS. Redox-Resistant SERCA [Sarco(endo)plasmic Reticulum Calcium ATPase] Attenuates Oxidant-Stimulated Mitochondrial Calcium and Apoptosis in Cardiac Myocytes and Pressure Overload-Induced Myocardial Failure in Mice. Circulation. 2020 12 22; 142(25):2459-2469. PMID: 33076678.
Published on 11/26/2019
Boulanger CM, Baretella O, Blaise G, Bond RA, Cai Y, Chan CKY, Chataigneau T, Chen MJ, Chen H, Cheng Y, Clement DL, Cohen RA, Collis M, Danser AHJ, de Mey J, Detremmerie CMS, Duprez D, Feletou M, Flavahan N, Gao Y, Guo Y, Hoeffner U, Houston DS, Huang IB, Huang Y, Iliano S, Junquero D, Katusic ZS, Komori K, Lee MYK, Leung SWS, Li Z, Liang SC, Liu JTC, Luscher TF, Michel F, Miller VM, Mombouli JV, Morrison K, Muldoon SM, O'Rourke S, Perrault L, Quignard JF, Rusch NJ, Sanchez-Ferrer CF, Schini-Kerth V, Shen K, Shi Y, Song E, Sun KWY, Taddei S, Tang EHC, Tuncer M, van den Ende R, Vedernikov Y, Verbeuren TJ, Webb C, Weigert A, Wong KHK, Xu C, Yang K, Ying F, Zellers T, Zhao Y, Zou Q, Shimokawa H. Tribute to Paul M. Vanhoutte, MD, PhD (1940-2019). Arterioscler Thromb Vasc Biol. 2019 12; 39(12):2445-2447. PMID: 31770032.
Published on 11/22/2019
Zou MH, Hou XY, Shi CM, Kirkpatrick S, Liu F, Goldman MH, Cohen RA. Withdrawal: Activation of 5'-AMP-activated kinase is mediated through c-Src and phosphoinositide 3-kinase activity during hypoxia-reoxygenation of bovine aortic endothelial cells: Role of peroxynitrite. J Biol Chem. 2019 11 22; 294(47):18016. PMID: 31757803.
Published on 10/26/2019
Yura Y, Chong BSH, Johnson RD, Watanabe Y, Tsukahara Y, Ferran B, Murdoch CE, Behring JB, McComb ME, Costello CE, Janssen-Heininger YMW, Cohen RA, Bachschmid MM, Matsui R. Endothelial cell-specific redox gene modulation inhibits angiogenesis but promotes B16F0 tumor growth in mice. FASEB J. 2019 12; 33(12):14147-14158. PMID: 31647879.
Published on 3/5/2019
Shao D, Yao C, Kim MH, Fry J, Cohen RA, Costello CE, Matsui R, Seta F, McComb ME, Bachschmid MM. Improved mass spectrometry-based activity assay reveals oxidative and metabolic stress as sirtuin-1 regulators. Redox Biol. 2019 04; 22:101150. PMID: 30877853.
Published on 11/10/2017
Oh YS, Berkowitz DE, Cohen RA, Figueroa CA, Harrison DG, Humphrey JD, Larson DF, Leopold JA, Mecham RP, Ruiz-Opazo N, Santhanam L, Seta F, Shyy JYJ, Sun Z, Tsao PS, Wagenseil JE, Galis ZS. A Special Report on the NHLBI Initiative to Study Cellular and Molecular Mechanisms of Arterial Stiffness and Its Association With Hypertension. Circ Res. 2017 11 10; 121(11):1216-1218. PMID: 29122942.
Published on 8/17/2017
Tong X, Hou X, Wason C, Kopel T, Cohen RA, Dember LM. Smooth Muscle Nitric Oxide Responsiveness and Clinical Maturation of Hemodialysis Arteriovenous Fistulae. Am J Pathol. 2017 Sep; 187(9):2095-2101. PMID: 28822538.
Published on 2/16/2017
Shao D, Han J, Hou X, Fry J, Behring JB, Seta F, Long MT, Roy HK, Cohen RA, Matsui R, Bachschmid MM. Glutaredoxin-1 Deficiency Causes Fatty Liver and Dyslipidemia by Inhibiting Sirtuin-1. Antioxid Redox Signal. 2017 Aug 20; 27(6):313-327. PMID: 27958883.
View full list of 261 publications.