Renda S. Wiener MD, MPH
Professor, Pulmonary, Allergy, Sleep & Critical Care Medicine
72 E. Concord Street | (617) 638-4860

rwiener@bu.edu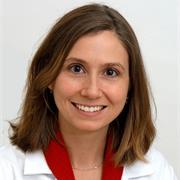 Sections
Pulmonary, Allergy, Sleep & Critical Care Medicine
Centers
Pulmonary Center
Evans Center for Interdisciplinary Biomedical Research
Biography
I am a pulmonary and critical care physician, health services researcher, and implementation scientist. The goal of my research is to improve how patients, families, and doctors understand, discuss, and make decisions about medical care. Based on my clinical work, I understand why doctors are eager for new strategies to improve patient outcomes. However, we have a tendency to adopt strategies when there is still limited knowledge of the benefits or possible harms. It is essential that we understand these effects before exposing our patients to the harms that may result from management.

My research has focused on two core areas:
1) Identifying and de-implementing overly aggressive, potentially harmful strategies in pulmonary and critical care,
2) Defining and implementing patient-centered strategies to optimize the ratio of benefits to harms in lung cancer screening and evaluation of potentially malignant pulmonary nodules.

I have received grant funding from the NIH, VA HSR&D, VA QUERI, Dept of Defense, PCORI, and several foundations to study these problems, and have co-chaired or participated in several clinical practice guidelines and policy statements to improve the quality, appropriateness, and patient-centeredness of care.
Other Positions
Websites
Education
Medicine-Internal, MD, Columbia University College of Physicians and Surgeons, 2000
Health Policy Management, MPH, Dartmouth College, 2008
Anthropology, AB, Harvard College, 1996
Publications
Published on 1/6/2021
Spalluto LB, Lewis JA, Stolldorf D, Yeh VM, Callaway-Lane C, Wiener RS, Slatore CG, Yankelevitz DF, Henschke CI, Vogus TJ, Massion PP, Moghanaki D, Roumie CL. Organizational Readiness for Lung Cancer Screening: A Cross-Sectional Evaluation at a Veterans Affairs Medical Center. J Am Coll Radiol. 2021 Jan 06. PMID: 33421372.
Published on 12/17/2020
Leishman NJ, Wiener RS, Fagerlin A, Hayward RA, Lowery J, Caverly TJ. Variation in Eligible Patients' Agreeing to and Receiving Lung Cancer Screening: A Cohort Study. Am J Prev Med. 2020 Dec 17. PMID: 33342671.
Published on 12/17/2020
Gillmeyer KR, Nunez ER, Rinne ST, Qian SX, Klings ES, Wiener RS. Development and validation of algorithms to identify pulmonary arterial hypertension in administrative data. Chest. 2020 Dec 17. PMID: 33345949.
Published on 11/16/2020
Gould MK, Altman DE, Creekmur B, Qi L, de Bie E, Golden S, Kaplan CP, Kelly K, Miglioretti DL, Mularski RA, Musigdilok VV, Smith-Bindman R, Steltz JP, Wiener RS, Aberle DR, Dyer DS, Vachani A. Guidelines for the Evaluation of Pulmonary Nodules Detected Incidentally or by Screening: A Survey of Radiologist Awareness, Agreement, and Adherence From the Watch the Spot Trial. J Am Coll Radiol. 2020 Nov 16. PMID: 33212069.
Published on 11/1/2020
Wilson KC, Kaminsky DA, Michaud G, Sharma S, Nici L, Folz RJ, Barjaktarevic I, Bhakta NR, Cheng G, Chupp GL, Cole A, Dixon AE, Finigan JH, Graham B, Hallstrand TS, Haynes J, Hankinson J, MacIntyre N, Mandel J, McCarthy K, McCormack M, Patil SP, Rosenfeld M, Senitko M, Sethi S, Swenson ER, Stanojevic S, Teodorescu M, Weiner DJ, Wiener RS, Powell CA. Restoring Pulmonary and Sleep Services as the COVID-19 Pandemic Lessens. From an Association of Pulmonary, Critical Care, and Sleep Division Directors and American Thoracic Society-coordinated Task Force. Ann Am Thorac Soc. 2020 11; 17(11):1343-1351. PMID: 32663071.
Published on 10/19/2020
Spece LJ, Epler EM, Duan K, Donovan LM, Griffith MF, LaBedz S, Thakur N, Wiener RS, Krishnan JA, Au DH, Feemster LC. Reassessment of Home Oxygen Prescription after Hospitalization for COPD: A Potential Target for De-implementation. Ann Am Thorac Soc. 2020 Oct 19. PMID: 33075243.
Published on 10/1/2020
Rivera MP, Katki HA, Tanner NT, Triplette M, Sakoda LC, Wiener RS, Cardarelli R, Carter-Harris L, Crothers K, Fathi JT, Ford ME, Smith R, Winn RA, Wisnivesky JP, Henderson LM, Aldrich MC. Addressing Disparities in Lung Cancer Screening Eligibility and Healthcare Access. An Official American Thoracic Society Statement. Am J Respir Crit Care Med. 2020 10 01; 202(7):e95-e112. PMID: 33000953.
Published on 9/17/2020
Parikh TJ, Stryczek KC, Gillespie C, Sayre GG, Feemster L, Udris E, Majerczyk B, Rinne ST, Wiener RS, Au DH, Helfrich CD. Provider anticipation and experience of patient reaction when deprescribing guideline discordant inhaled corticosteroids. PLoS One. 2020; 15(9):e0238511. PMID: 32941462.
Published on 9/1/2020
Swamy L, Mohr D, Blok A, Anderson E, Charns M, Wiener RS, Rinne S. Impact of Workplace Climate on Burnout Among Critical Care Nurses in the Veterans Health Administration. Am J Crit Care. 2020 09 01; 29(5):380-389. PMID: 32869073.
Published on 7/1/2020
Wiener RS, Barnato AE. Implications of Including Hospital Do-Not-Resuscitate Rates in Risk Adjustment for Pay-for-Performance Programs. JAMA Netw Open. 2020 07 01; 3(7):e2010915. PMID: 32662841.
View full list of 143 publications.