Rebecca Miksad MD
Associate Professor, Hematology & Oncology
820 Harrison Ave | (617) 638-7011

ramiksad@bu.edu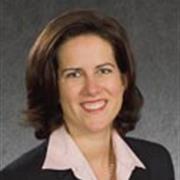 Biography
Rebecca Miksad is a medical oncologist and health outcomes researcher who serves as senior medical director at Flatiron Health. In this role, Rebecca focuses on generating real-world evidence, establishing regulatory-grade quality standards and contributing to the development of clinically-relevant methods to real-world data evaluation and analyses.

Rebecca maintains a clinical practice at Boston Medical Center. A nationally recognized clinician and researcher, Rebecca regularly publishes in leading medical journals, serves on national committees and lectures internationally.

Prior to joining Flatiron Health, Rebecca was an assistant professor at Harvard Medical School, senior scientist at the Institute for Technology Assessment at Massachusetts General Hospital, and director of gastrointestinal oncology and gastrointestinal oncology clinical trials at Beth Israel Deaconess Medical Center (BIDMC). Rebecca's academic research focused on improving cancer treatment decision-making through better characterization of patient outcomes and increasing relevance of clinical trial endpoints. Rebecca earned a BA cum laude in economics from Harvard University and an MD with honors in research from Cornell University. She was a resident in internal medicine at Cornell University/New York-Presbyterian Hospital, and completed hematology and medical oncology fellowships at Harvard Medical School/BIDMC. Rebecca earned a MMS from Harvard Medical School and an MPH in Clinical Effectiveness from the Harvard School of Public Health in clinical effectiveness (with an emphasis on decision science). She also completed a post-doctoral fellowship in the Dana-Farber/Harvard Cancer Center Program in Cancer Outcomes Research Training (PCORT).
Websites
Publications
Published on 8/31/2021
Stein SM, Snider J, Ali SM, Miksad RA, Alexander BM, Castellanos E, Schrock AB, Madison R, Swaminathan A, Venstrom JM, McCusker M. Real-world association of HER2/ERBB2 concordance with trastuzumab clinical benefit in advanced esophagogastric cancer. Future Oncol. 2021 Aug 31. PMID: 34463133.
Published on 7/23/2021
Bockorny B, Bullock AJ, Abrams TA, Faintuch S, Alsop DC, Goldberg SN, Ahmed M, Miksad RA. Priming of Sorafenib Prior to Radiofrequency Ablation Does Not Increase Treatment Effect in Hepatocellular Carcinoma. Dig Dis Sci. 2021 Jul 23. PMID: 34297268.
Published on 7/6/2021
Miksad RA, Calip GS. Early-onset pancreatic cancer research: Making sense of confounding and bias. Cancer. 2021 Oct 01; 127(19):3505-3507. PMID: 34228811.
Published on 7/1/2021
Tan K, Bryan J, Segal B, Bellomo L, Nussbaum N, Tucker M, Torres AZ, Bennette C, Capra W, Curtis M, Miksad RA. Emulating Control Arms for Cancer Clinical Trials Using External Cohorts Created From Electronic Health Record-Derived Real-World Data. Clin Pharmacol Ther. 2021 Jul 01. PMID: 34197637.
Published on 6/17/2021
Calip GS, Miksad RA, Sarkar S. Time-Related Biases in Nonrandomized COVID-19-Era Studies Using Real-world Data. JAMA Oncol. 2021 Jun 17. PMID: 34137793.
Published on 5/7/2021
Asemota J, Oladunjoye O, Babalola A, Nwosu U, Liu PS, Oladunjoye AO, Castro-Webb N, Miksad RA. Comparison of Hepatocellular Carcinoma in Hispanic and Non-Hispanic Patients. Cureus. 2021 May 07; 13(5):e14884. PMID: 34104609.
Published on 9/2/2020
Goyal L, Sirard C, Schrag M, Kagey MH, Eads JR, Stein S, El-Khoueiry AB, Manji GA, Abrams TA, Khorana AA, Miksad R, Mahalingam D, Zhu AX, Duda DG. Phase I and Biomarker Study of the Wnt Pathway Modulator DKN-01 in Combination with Gemcitabine/Cisplatin in Advanced Biliary Tract Cancer. Clin Cancer Res. 2020 12 01; 26(23):6158-6167. PMID: 32878766.
Published on 6/1/2020
Leapman MS, Presley CJ, Zhu W, Soulos PR, Adelson KB, Miksad RA, Boffa DJ, Gross CP. Association of Programmed Cell Death Ligand 1 Expression Status With Receipt of Immune Checkpoint Inhibitors in Patients With Advanced Non-Small Cell Lung Cancer. JAMA Netw Open. 2020 06 01; 3(6):e207205. PMID: 32511721.
Published on 4/18/2020
Stinchcombe TE, Miksad RA, Gossai A, Griffith SD, Torres AZ. Real-World Outcomes for Advanced Non-Small Cell Lung Cancer Patients Treated With a PD-L1 Inhibitor Beyond Progression. Clin Lung Cancer. 2020 09; 21(5):389-394.e3. PMID: 32409266.
Published on 4/15/2020
Aggarwal H, Sheffield KM, Li L, Lenis D, Sorg R, Barzi A, Miksad R. Primary tumor location and survival in colorectal cancer: A retrospective cohort study. World J Gastrointest Oncol. 2020 Apr 15; 12(4):405-423. PMID: 32368319.
View full list of 77 publications.