Rebecca Noelle Bates MD
Instructor, Medicine
801 Massachusetts Ave | (617) 414-7399

rnbates@bu.edu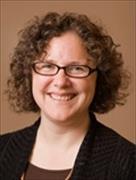 Education
Medicine, MD, St. George's University School of Medicine
Public Health, MPH, Emory University
Visual Arts, BA, Brown University
Publications
Published on 11/1/2020
Justice LM, Jiang H, Bates R, Koury A. Language Disparities Related to Maternal Education Emerge by Two Years in a Low-Income Sample. Matern Child Health J. 2020 Nov; 24(11):1419-1427. PMID: 32632843.
Published on 9/13/2020
Corboy H, Blanco-Campal A, Bates R, Bramham J, Libon DJ, Greene C. The development, validation and normative data study of the English in Ireland adaption of the Philadelphia repeatable Verbal Learning Test (EirPrVLT-12) for use in an older adult population. Clin Neuropsychol. 2020 12; 34(sup1):83-109. PMID: 32924790.
Published on 7/1/2019
Justice LM, Jiang H, Purtell KM, Schmeer K, Boone K, Bates R, Salsberry PJ. Conditions of Poverty, Parent-Child Interactions, and Toddlers' Early Language Skills in Low-Income Families. Matern Child Health J. 2019 Jul; 23(7):971-978. PMID: 30649661.
View full list of 3 publications.