Ravi M. Lala MD
Voluntary Instructor, Cardiovascular Medicine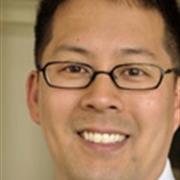 Sections
Cardiovascular Medicine
Biography
Expertise in advanced cardiovascular imaging, specifically echocardiography.
Education
MD, University of Maryland School of Medicine, 2000
BA, Cornell University, 1996
Publications
Published on 10/1/1997
Wyatt SM, Moy E, Levin RJ, Lawton KB, Witter DM, Valente E, Lala R, Griner PF. Patients transferred to academic medical centers and other hospitals: characteristics, resource use, and outcomes. Acad Med. 1997 Oct; 72(10):921-30. PMID: 9347720.
View full list of 1 publications.