Raphael I. Kieval MD
Assistant Professor, Rheumatology
75 E. Newton St | (617) 638-4312

rkieval@bu.edu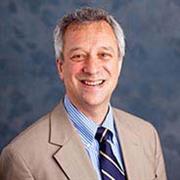 Websites
Education
MD, Boston University School of Medicine, 1982
BA, Columbia College, 1978
Publications
Published on 10/1/2006
Zucker DR, Ruthazer R, Schmid CH, Feuer JM, Fischer PA, Kieval RI, Mogavero N, Rapoport RJ, Selker HP, Stotsky SA, Winston E, Goldenberg DL. Lessons learned combining N-of-1 trials to assess fibromyalgia therapies. J Rheumatol. 2006 Oct; 33(10):2069-77. PMID: 17014022.
Published on 9/1/2001
Costenbader KH, Kieval RI, Anderson RJ. Eosinophilic fasciitis presenting as pitting edema of the extremities. Am J Med. 2001 Sep; 111(4):318-20. PMID: 11566463.
Published on 9/1/1997
Katz JN, Barrett J, Liang MH, Bacon AM, Kaplan H, Kieval RI, Lindsey SM, Roberts WN, Sheff DM, Spencer RT, Weaver AL, Baron JA. Sensitivity and positive predictive value of Medicare Part B physician claims for rheumatologic diagnoses and procedures. Arthritis Rheum. 1997 Sep; 40(9):1594-600. PMID: 9324013.
Published on 2/1/1996
Helfgott SM, Kieval RI. Polymyalgia rheumatica in patients with a normal erythrocyte sedimentation rate. Arthritis Rheum. 1996 Feb; 39(2):304-7. PMID: 8849384.
Published on 5/1/1989
Kieval RI, Sotrel A, Weinblatt ME. Chronic myopathy with a partial deficiency of the carnitine palmityltransferase enzyme. Arch Neurol. 1989 May; 46(5):575-6. PMID: 2712755.
Published on 1/1/1989
Kieval RI, Young CT, Prohazka D, Brinckerhoff CE, Trentham DE. Evaluation of a modified hexose sugar, amiprilose hydrochloride, in experimental models of synovitis. J Rheumatol. 1989 Jan; 16(1):67-74. PMID: 2785600.
Published on 3/15/1988
Helfgott SM, Kieval RI, Breedveld FC, Brahn E, Young CT, Dynesius-Trentham R, Trentham DE. Detection of arthritogenic factor in adjuvant arthritis. J Immunol. 1988 Mar 15; 140(6):1838-43. PMID: 3257989.
View full list of 7 publications.