Ramon GB Bonegio MD
Voluntary Clinical Associate Professor, Nephrology
Member, Genome Science Institute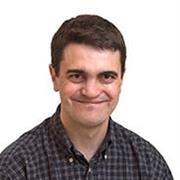 Biography
I am a physician- scientist who trained in internal medicine and nephrology at the University of the Witwatersrand in South Africa before moving to Boston to complete a nephrology fellowship and PhD in molecular medicine. Since 2003 I have focused my clinical activities on the diagnosis and management of patients with lupus-nephritis and immune complex glomerulonephritis and in 2011 joined with Dr. Robert Lafyatis (rheumatology), Dr. Michael York (rheumatology), Dr Hanni Menn-Josephy (nephrology), Dr. Ian Rifkin (nephrology), and Dr. Christina Lam (dermatology) to establish the Boston Medical Center Lupus Program which I currently co-direct. Since establishing the Lupus Program, our center has participated in four clinical trials involving lupus patients which has allowed us to develop the infrastructure required for the acquisition of patient informed consents, sample collection and storage, and for the management of the information systems required to maintain a database of relevant clinical characteristics that are linked to each sample.

I have a longstanding interest in autoimmune disease in general and in lupus nephritis in particular and run a basic science laboratory of my own that is funded to investigate the pathobiology of immune-complex glomerulonephritis. We use cell culture systems and mouse models of autoimmunity to define pathways that are required for the development or progression of autoimmunity and use this understanding develop new therapeutics.

My basic science work has given me a unique perspective of the requirements that basic scientists and clinicians have to translate basic science breakthroughs to the clinical arena. In the last two years I have worked with our trial manager Dr Britte Zlatanova to established an autoimmune patient registry at Boston Medical Center that now includes over 100 lupus patients and appropriate control samples. I work in collaboration with several pharmaceutical companies and investigators from Boston University Medical Center, the University of Massachusetts, Pittsburg University, and University of Pennsylvania to share this valuable clinical material in order to develop the understanding the biology of autoimmunity and inflammation in anticipation that this will lead to new therapies that are more effective and less toxic..

Expertise includes: Lupus nephritis, Autoimmune kidney disease, Glomerulonephritis, Toxicity of immunosuppression, Genetics of immune-mediated kidney disease
Other Positions
Education
MD, University of the Witwatersrand, 1991
BSc, University of the Witwatersrand, 1988
Publications
Published on 8/9/2021
Pellerin A, Yasuda K, Cohen-Bucay A, Sandra V, Shukla P, Jr BKH, Nündel K, Viglianti GA, Xie Y, Klein U, Tan Y, Bonegio RG, Rifkin IR. Monoallelic IRF5 deficiency in B cells prevents murine lupus. JCI Insight. 2021 08 09; 6(15). PMID: 34197340.
Published on 3/24/2020
Pisarek-Horowitz A, Fan X, Kumar S, Rasouly HM, Sharma R, Chen H, Coser K, Bluette CT, Hirenallur-Shanthappa D, Anderson SR, Yang H, Beck LH, Bonegio RG, Henderson JM, Berasi SP, Salant DJ, Lu W. Loss of Roundabout Guidance Receptor 2 (Robo2) in Podocytes Protects Adult Mice from Glomerular Injury by Maintaining Podocyte Foot Process Structure. Am J Pathol. 2020 04; 190(4):799-816. PMID: 32220420.
Published on 1/4/2019
Bonegio RG, Lin JD, Beaudette-Zlatanova B, York MR, Menn-Josephy H, Yasuda K. Lupus-Associated Immune Complexes Activate Human Neutrophils in an Fc?RIIA-Dependent but TLR-Independent Response. J Immunol. 2019 02 01; 202(3):675-683. PMID: 30610165.
Published on 1/1/2019
Wang Z, Salih E, Igwebuike C, Mulhern R, Bonegio RG, Havasi A, Borkan SC. Nucleophosmin Phosphorylation as a Diagnostic and Therapeutic Target for Ischemic AKI. J Am Soc Nephrol. 2019 01; 30(1):50-62. PMID: 30573638.
Published on 9/12/2017
Wang Z, Gall JM, Bonegio R, Havasi A, Illanes K, Schwartz JH, Borkan SC. Correction for Wang et al., "Nucleophosmin, a Critical Bax Cofactor in Ischemia-Induced Cell Death". Mol Cell Biol. 2017 10 01; 37(19). PMID: 28899998.
Published on 6/30/2017
Rifkin IR, Bonegio RG. Editorial: Podocytes as Active Participants in Lupus Nephritis. Arthritis Rheumatol. 2017 08; 69(8):1517-1520. PMID: 28544537.
Published on 9/15/2016
Menn-Josephy H, Lee CS, Nolin A, Christov M, Rybin DV, Weinberg JM, Henderson J, Bonegio R, Havasi A. Renal Interstitial Fibrosis: An Imperfect Predictor of Kidney Disease Progression in Some Patient Cohorts. Am J Nephrol. 2016; 44(4):289-299. PMID: 27626625.
Published on 6/27/2016
Bossaller L, Christ A, Pelka K, Nündel K, Chiang PI, Pang C, Mishra N, Busto P, Bonegio RG, Schmidt RE, Latz E, Marshak-Rothstein A. TLR9 Deficiency Leads to Accelerated Renal Disease and Myeloid Lineage Abnormalities in Pristane-Induced Murine Lupus. J Immunol. 2016 Aug 15; 197(4):1044-53. PMID: 27354219.
Published on 12/29/2015
Al-Rabadi L, Ayalon R, Bonegio RG, Ballard JE, Fujii AM, Henderson JM, Salant DJ, Beck LH. Pregnancy in a Patient With Primary Membranous Nephropathy and Circulating Anti-PLA2R Antibodies: A Case Report. Am J Kidney Dis. 2016 May; 67(5):775-8. PMID: 26744127.
Published on 12/1/2015
Duffau P, Menn-Josephy H, Cuda CM, Dominguez S, Aprahamian TR, Watkins AA, Yasuda K, Monach P, Lafyatis R, Rice LM, Kenneth Haines G, Gravallese EM, Baum R, Richez C, Perlman H, Bonegio RG, Rifkin IR. Promotion of Inflammatory Arthritis by Interferon Regulatory Factor 5 in a Mouse Model. Arthritis Rheumatol. 2015 Dec; 67(12):3146-57. PMID: 26315890.
View full list of 39 publications.