Rachel Rome
Assistant Professor, General Internal Medicine
801 Massachusetts Ave | (617) 414-7288

rsrome@bu.edu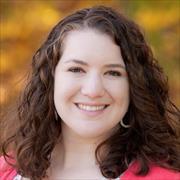 Sections
General Internal Medicine
Websites
Publications
Published on 1/1/2019
Rome R, Reagan J. In: Ferri's Clinical Advisor 2019: Instant Diagnosis and Treatment. Essential Thrombocytopenia. 2019.
Published on 12/30/2017
Shallis RM, Rome RS, Reagan JL. Mechanisms of Hypercalcemia in Non-Hodgkin Lymphoma and Associated Outcomes: A Retrospective Review. Clin Lymphoma Myeloma Leuk. 2018 02; 18(2):e123-e129. PMID: 29361495.
Published on 10/14/2013
Rochet N, Kahn RS, Niemierko A, Delaney TF, Russell AH. Consolidation whole abdomen irradiation following adjuvant carboplatin-paclitaxel based chemotherapy for advanced uterine epithelial cancer: feasibility, toxicity and outcomes. Radiat Oncol. 2013 Oct 14; 8:236. PMID: 24125168.
View full list of 3 publications.