Rachel Epstein MD, MScE
Assistant Professor, Infectious Diseases
Assistant Professor, Pediatrics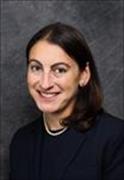 Sections
Infectious Diseases
Biography
Rachel L. Epstein, MD, MScE, is a clinician-scientist working to utilize large data sets and decision modelling to inform policy and program design to improve care for individuals with Hepatitis C, HIV, and substance use, with a particular focus on pregnant women and youth.

Dr. Epstein completed combined residency training in internal medicine-pediatrics at Brown University, and worked in primary care through the Providence Community Health Centers and the Hasbro Adolescent Center before fellowship. She completed a combined adult and pediatric infectious diseases fellowship at Boston Medical Center and a T32 post-doctoral research fellowship through the Boston University Clinical HIV/AIDS Research Training Program (BU-CHART). She is an Assistant Professor in the BUSM Department of Medicine, Section of Infectious Diseases, and Department of Pediatrics, Section of Infectious Diseases and sees adult and pediatric patients living with or at risk for Hepatitis C virus, HIV, and other infectious diseases. She also serves as the Med-Peds faculty specific advisor lead for BUSM students. Her current and recent work includes projects analyzing the effects of Medicaid HCV treatment restrictions on care cascade outcome achievement, HIV prevention and medication adherence, and comparing the cost-effectiveness of various HCV and screening, evaluation, and treatment interventions.
Education
MD, Thomas Jefferson University, 2009
MSc, Boston University School of Public Health, 2019
Biology, MA, Wesleyan University, 2005
Biology, BA, Wesleyan University, 2004
Publications
Published on 9/9/2021
Barocas JA, Savinkina A, Lodi S, Epstein RL, Bouton TC, Sperring H, Hsu HE, Jacobson KR, Schechter-Perkins EM, Linas BP, White LF. Projected long-term impact of the COVID-19 pandemic on hepatitis C outcomes in the United States: a modelling study. Clin Infect Dis. 2021 Sep 09. PMID: 34499124.
Published on 7/1/2021
Epstein RL, Moloney C, Garfinkel J, Saia K, Wachman EM, Lodi S, Pelton SI. Enhancing Linkage to Hepatitis C Virus Treatment Following Pregnancy in Women Identified During Perinatal Care. Hepatol Commun. 2021 Sep; 5(9):1543-1554. PMID: 34510828.
Published on 6/1/2021
Epstein RL, Espinosa C. Hepatitis C Virus in Neonates and Infants. Clin Perinatol. 2021 06; 48(2):343-357. PMID: 34030818.
Published on 5/20/2021
Epstein RL, Sperring H, Hofman M, Lodi S, White LF, Barocas JA, Bouton TC, Xiao Y, Hsu HE, Miller NS, Linas BP, Marathe JG. Time to SARS-CoV-2 PCR Clearance in Immunocompromising Conditions: Is Test-Based Removal From Isolation Necessary in Severely Immunocompromised Individuals? Open Forum Infect Dis. 2021 Jun; 8(6):ofab164. PMID: 34189164.
Published on 3/26/2021
Epstein RL, Penwill N, Clarke DF, Hamilton S, Horbowicz K, Dorfman D, Moses JM, Cooper ER. "Meds-in-Hand" Intervention to Reduce Critical Process Delays in Pediatric Human Immunodeficiency Virus Post-Exposure Prophylaxis. J Pediatric Infect Dis Soc. 2021 Mar 26; 10(2):196-200. PMID: 32347312.
Published on 2/1/2021
Linas BP, Savinkina A, Madushani RWMA, Wang J, Eftekhari Yazdi G, Chatterjee A, Walley AY, Morgan JR, Epstein RL, Assoumou SA, Murphy SM, Schackman BR, Chrysanthopoulou SA, White LF, Barocas JA. Projected Estimates of Opioid Mortality After Community-Level Interventions. JAMA Netw Open. 2021 02 01; 4(2):e2037259. PMID: 33587136.
Published on 12/1/2020
Morgan JR, Barocas JA, Murphy SM, Epstein RL, Stein MD, Schackman BR, Walley AY, Linas BP. Comparison of Rates of Overdose and Hospitalization After Initiation of Medication for Opioid Use Disorder in the Inpatient vs Outpatient Setting. JAMA Netw Open. 2020 12 01; 3(12):e2029676. PMID: 33320266.
Published on 12/10/2019
Epstein RL, Wang J, Hagan L, Mayer KH, Puro J, Linas BP, Assoumou SA. Hepatitis C Virus Antibody Testing Among 13- to 21-Year-Olds in a Large Sample of US Federally Qualified Health Centers. JAMA. 2019 12 10; 322(22):2245-2248. PMID: 31821424.
Published on 4/1/2019
Epstein RL, Bhagavathula M, Saag LA, Verma S, Kan CK, Mesick J, Kamineni P, White LF, Barnett ED, Salgame P, Hochberg NS. QuantiFERON®-TB Gold In-Tube reliability for immigrants with parasitic infections in Boston, USA. Int J Tuberc Lung Dis. 2019 04 01; 23(4):482-490. PMID: 31064628.
Published on 2/1/2019
Tasillo A, Eftekhari Yazdi G, Nolen S, Schillie S, Vellozzi C, Epstein R, Randall L, Salomon JA, Linas BP. Short-Term Effects and Long-Term Cost-Effectiveness of Universal Hepatitis C Testing in Prenatal Care. Obstet Gynecol. 2019 02; 133(2):289-300. PMID: 30633134.
View full list of 12 publications.