Paul C. Schroy MD, MPH
Emeritus Professor, Gastroenterology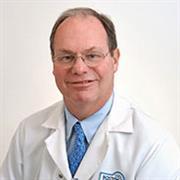 Centers
BU-BMC Cancer Center
Evans Center for Interdisciplinary Biomedical Research
Biography
Dr. Paul C. Schroy is Emeritus Professor of Medicine at Chobanian and Avedisian School of Medicine with expertise in the area of colorectal cancer screening and surveillance. He has over 150 publications, and received research funding from NCI, AHRQ, CDC and ACS. Dr. Schroy's most recent research activities have focused primarily on the development, implementation and evaluation of model programs for community-based colorectal cancer control, including: (1) exploring the role of shared decision-making as a strategy for increasing patient participation in colorectal cancer screening; (2) better defining the epidemiology of colorectal neoplasia and the development of risk assessment tools for predicting the presence of advanced neoplasia at screening colonoscopy; (3) evaluating the feasibility and validity of novel colorectal cancer screening strategies such as stool-based DNA testing and virtual colonoscopy; (4) implementation of quality measures related to colorectal cancer screening; and (5) developing strategies to reduce the public health burden of early-onset colorectal cancer.

In addition to his commitment to patient care and clinical research, Dr. Schroy is a founding member and former chair of the Massachusetts Colorectal Cancer Working Group and a founding member of the National Colorectal Cancer Roundtable. He has served in numerous leadership positions for the Roundtable, including current co-chair of the Family History and Early Onset Colorectal Cancer Task Group, former member of the Steering Committee, former co-chair of the Public Education Task Group, former co-chair of the Screening 65+ Task Group, and former chair of the Nomination Committee. He is also a former member of the Steering Committee of the Massachusetts Comprehensive Cancer Prevention and Control Network, the American Cancer Society's New England Division's Colorectal Cancer Advisory Committee and the Massachusetts Department of Public Health's Cancer Registry Advisory Committee.
Education
MD, Thomas Jefferson University, 1981
MPH, Boston University School of Public Health, 1998
BS, Haverford College, 1977
Publications
Published on 8/29/2022
Ahmed HS, Connolly JJ, Chung EC, Cabral HJ, Schroy PC, Mohanty A. Adaptive Strategies for Outpatient Colonoscopies in Response to COVID-19. Am J Prev Med. 2023 Jan; 64(1):122-124. PMID: 36116997.
Published on 1/7/2022
Trivedi PD, Mohapatra A, Morris MK, Thorne SA, Smith SC, Ward AM, Schroy P, Hampel H, Jandorf L, Popp JW, Itzkowitz SH. Prevalence and Predictors of Young-Onset Colorectal Neoplasia: Insights From a Nationally Representative Colonoscopy Registry. Gastroenterology. 2022 04; 162(4):1136-1146.e5. PMID: 35007513.
Published on 9/30/2019
Jones WF, Ahnen DJ, Schroy PC. Improving on-time colorectal cancer screening through lead time messaging. Cancer. 2020 01 15; 126(2):247-252. PMID: 31568559.
Published on 7/1/2017
DeGroff A, Schroy PC, Morrissey KG, Slotman B, Rohan EA, Bethel J, Murillo J, Ren W, Niwa S, Leadbetter S, Joseph D. Patient Navigation for Colonoscopy Completion: Results of an RCT. Am J Prev Med. 2017 Sep; 53(3):363-372. PMID: 28676254.
Published on 6/23/2017
Kluge MA, Williams JL, Wu CK, Jacobson BC, Schroy PC, Lieberman DA, Calderwood AH. Inadequate Boston Bowel Preparation Scale scores predict the risk of missed neoplasia on the next colonoscopy. Gastrointest Endosc. 2018 Mar; 87(3):744-751. PMID: 28648575.
Published on 5/1/2017
Le ST, Lash BR, Schroy PC, Calderwood AH. Physician Perceptions of Surveillance Follow-up Colonoscopy in Older Adults. J Am Board Fam Med. 2017 May-Jun; 30(3):371-373. PMID: 28484069.
Published on 2/22/2017
Seibert RG, Hanchate AD, Berz JP, Schroy PC. National Disparities in Colorectal Cancer Screening Among Obese Adults. Am J Prev Med. 2017 Aug; 53(2):e41-e49. PMID: 28236517.
Published on 10/31/2016
Rohan EA, Slotman B, DeGroff A, Morrissey KG, Murillo J, Schroy P. Refining the Patient Navigation Role in a Colorectal Cancer Screening Program: Results From an Intervention Study. J Natl Compr Canc Netw. 2016 Nov; 14(11):1371-1378. PMID: 27799508.
Published on 6/3/2016
Ahnen DJ, Schroy PC, Weber TK. Regarding "Colorectal Cancer Screening Quality Measures: Beyond Colonoscopy". Clin Gastroenterol Hepatol. 2016 11; 14(11):1668-1669. PMID: 27266981.
Published on 6/3/2016
Lowery JT, Ahnen DJ, Schroy PC, Hampel H, Baxter N, Boland CR, Burt RW, Butterly L, Doerr M, Doroshenk M, Feero WG, Henrikson N, Ladabaum U, Lieberman D, McFarland EG, Peterson SK, Raymond M, Samadder NJ, Syngal S, Weber TK, Zauber AG, Smith R. Understanding the contribution of family history to colorectal cancer risk and its clinical implications: A state-of-the-science review. Cancer. 2016 Sep 01; 122(17):2633-45. PMID: 27258162.
View full list of 180 publications.