Paul Conlin MD
Adjunct Professor, Endocrinology, Diabetes, Nutrition & Weight Management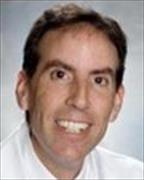 Sections
Endocrinology, Diabetes, Nutrition & Weight Management
Biography
Dr. Conlin is Chief, Medical Service at VA Boston Healthcare System, Professor of Medicine at Harvard Medical School and Maurice Strauss Chair at Boston University School of Medicine. He is also Director of the Clinical and Translational Research Academy in Harvard Catalyst - The Harvard Clinical and Translational Science Center. Dr. Conlin has been a practicing endocrinologist at VA Boston since 1989 and is Chair, VA Diabetes-Endocrinology Field Advisory Committee. His research focuses on improving patient-centered care for individuals with diabetes mellitus using information technology and health services approaches.
Education
Medicine, MD, University of Massachusetts Medical School, 1983
Biology, BS, Boston College, 1979
Publications
Published on 8/5/2021
Strombotne KL, Lum J, Ndugga NJ, Utech AE, Pizer SD, Frakt AB, Conlin PR. Effectiveness of a ketogenic diet and virtual coaching intervention for patients with diabetes: A difference-in-differences analysis. Diabetes Obes Metab. 2021 Aug 05. PMID: 34351035.
Published on 6/14/2021
Prentice JC, Mohr DC, Zhang L, Li D, Legler A, Nelson RE, Conlin PR. Increased Hemoglobin A1c Time in Range Reduces Adverse Health Outcomes in Older Adults With Diabetes. Diabetes Care. 2021 08; 44(8):1750-1756. PMID: 34127496.
Published on 1/1/2021
Zhao MJY, Prentice JC, Mohr DC, Conlin PR. Association between hemoglobin A1c variability and hypoglycemia-related hospitalizations in veterans with diabetes mellitus. BMJ Open Diabetes Res Care. 2021 01; 9(1). PMID: 33431600.
Published on 10/1/2020
Munshi MN, Meneilly GS, Rodríguez-Mañas L, Close KL, Conlin PR, Cukierman-Yaffe T, Forbes A, Ganda OP, Kahn CR, Huang E, Laffel LM, Lee CG, Lee S, Nathan DM, Pandya N, Pratley R, Gabbay R, Sinclair AJ. Diabetes in ageing: pathways for developing the evidence base for clinical guidance. Lancet Diabetes Endocrinol. 2020 10; 8(10):855-867. PMID: 32946822.
Published on 6/19/2020
Griffith KN, Prentice JC, Mohr DC, Conlin PR. Predicting 5- and 10-Year Mortality Risk in Older Adults With Diabetes. Diabetes Care. 2020 08; 43(8):1724-1731. PMID: 32669409.
Published on 4/1/2020
Rosenzweig JL, Conlin PR, Gonzalvo JD, Kutler SB, Maruthur NM, Solis P, Vijan S, Wallia A, Wright RF. 2019 Endocrine Society Measures Set for Older Adults With Type 2 Diabetes Who Are at Risk for Hypoglycemia. J Clin Endocrinol Metab. 2020 04 01; 105(4). PMID: 31825487.
Published on 7/31/2019
Maris SA, Williams JS, Sun B, Brown S, Mitchell GF, Conlin PR. Interactions of the DASH Diet with the Renin-Angiotensin-Aldosterone System. Curr Dev Nutr. 2019 Sep; 3(9):nzz091. PMID: 31528838.
Published on 6/26/2018
Aron DC, Conlin PR, Pogach L. Brief Commentary: The Glycemic Target Guideline Controversy: Same Evidence, Different Perspectives, and a Proposal for Common Ground. Ann Intern Med. 2018 08 21; 169(4):248-249. PMID: 29946698.
Published on 10/24/2017
Conlin PR, Colburn J, Aron D, Pries RM, Tschanz MP, Pogach L. Synopsis of the 2017 U.S. Department of Veterans Affairs/U.S. Department of Defense Clinical Practice Guideline: Management of Type 2 Diabetes Mellitus. Ann Intern Med. 2017 Nov 07; 167(9):655-663. PMID: 29059687.
Published on 10/1/2017
Tschanz MP, Watts SA, Colburn JA, Conlin PR, Pogach LM. Overview and Discussion of the 2017 VA/DoD Clinical Practice Guideline for the Management of Type 2 Diabetes Mellitus in Primary Care. Fed Pract. 2017 Oct; 34(Suppl 8):S14-S19. PMID: 30766312.
View full list of 110 publications.