Noyan Gokce MD
Professor, Cardiovascular Medicine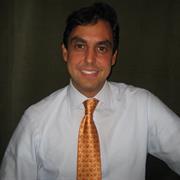 Sections
Cardiovascular Medicine
Centers
Whitaker Cardiovascular Institute
Boston Nutrition Obesity Research Center
Evans Center for Interdisciplinary Biomedical Research
Biography
Dr. Noyan Gokce, MD is Professor of Medicine at Chobanian and Avedisian School of Medicine and Director of Echocardiography at Boston Medical Center. He is a Fellow of the American College of Cardiology (FACC), American Society of Echocardiography (FASE), and a member of the American Society for Clinical Investigation (ASCI). He is board certified in Cardiovascular Diseases and Adult Echocardiography. He is recipient of the "Excellence in Clinical Teaching" award in 2006, 2011, 2017, and 2019 in the Cardiovascular Division. He has been awarded the "Collaborator of the Year" award in Clinical/Translational Sciences at BMC, as well as First Prize in Clinical Research at the Evans Memorial Dept. of Medicine 100th Anniversary Celebration. Dr. Gokce's translational research focuses on elucidating mechanisms of vascular dysfunction in obesity and metabolic diseases, using both basic and clinical approaches. His laboratory has been NIH funded for 20 consecutive years and he is currently the principal investigator on several NIH R01 grants that study the relationships between dysfunctional adipose tissue in human fat stores and cardiometabolic dysfunction. These studies also seek to characterize pathogenic links between obesity, perivascular adipose remodeling, insulin resistance, inflammation, endothelial dysfunction, and angiogenesis, and investigate how medical and bariatric surgical weight loss interventions regulate adipose tissue metabolism and micro- and macro-vascular phenotypes.
Websites
Education
Medicine-Internal, MD, Tufts University School of Medicine, 1992
Biology, BA, Brandeis University, 1988
Publications
Published on 1/1/2023
Balakrishnan B, Gupta A, Basri R, Sharma VM, Slayton M, Gentner K, Becker CC, Karki S, Muturi H, Najjar SM, Loria AS, Gokce N, Puri V. Endothelial-Specific Expression of CIDEC Improves High-Fat Diet-Induced Vascular and Metabolic Dysfunction. Diabetes. 2023 Jan 01; 72(1):19-32. PMID: 36256836.
Published on 8/11/2022
Gupta A, Balakrishnan B, Karki S, Slayton M, Jash S, Banerjee S, Grahn THM, Jambunathan S, Disney S, Hussein H, Kong D, Lowell BB, Natarajan P, Reddy UK, Gokce N, Sharma VM, Puri V. Human CIDEC transgene improves lipid metabolism and protects against high-fat diet-induced glucose intolerance in mice. J Biol Chem. 2022 Sep; 298(9):102347. PMID: 35963433.
Published on 7/1/2021
Gokce N, Karki S, Dobyns A, Zizza E, Sroczynski E, Palmisano JN, Mazzotta C, Hamburg NM, Pernar LI, Carmine B, Carter CO, LaValley M, Hess DT, Apovian CM, Farb MG. Association of Bariatric Surgery With Vascular Outcomes. JAMA Netw Open. 2021 07 01; 4(7):e2115267. PMID: 34251443.
Published on 6/22/2021
Chavkin NW, Sano S, Wang Y, Oshima K, Ogawa H, Horitani K, Sano M, MacLauchlan S, Nelson A, Setia K, Vippa T, Watanabe Y, Saucerman JJ, Hirschi KK, Gokce N, Walsh K. The Cell Surface Receptors Ror1/2 Control Cardiac Myofibroblast Differentiation. J Am Heart Assoc. 2021 07 06; 10(13):e019904. PMID: 34155901.
Published on 1/28/2021
Mazzotta C, Basu S, Gower AC, Karki S, Farb MG, Sroczynski E, Zizza E, Sarhan A, Pande AN, Walsh K, Dobrilovic N, Gokce N. Perivascular Adipose Tissue Inflammation in Ischemic Heart Disease. Arterioscler Thromb Vasc Biol. 2021 03; 41(3):1239-1250. PMID: 33504180.
Published on 6/7/2019
Wang Y, Sano S, Oshima K, Sano M, Watanabe Y, Katanasaka Y, Yura Y, Jung C, Anzai A, Swirski FK, Gokce N, Walsh K. Wnt5a-Mediated Neutrophil Recruitment Has an Obligatory Role in Pressure Overload-Induced Cardiac Dysfunction. Circulation. 2019 08 06; 140(6):487-499. PMID: 31170826.
Published on 6/1/2019
Karki S, Farb MG, Sharma VM, Jash S, Zizza EJ, Hess DT, Carmine B, Carter CO, Pernar LI, Apovian CM, Puri V, Gokce N. Fat-Specific Protein 27 Regulation of Vascular Function in Human Obesity. J Am Heart Assoc. 2019 06 04; 8(11):e011431. PMID: 31433737.
Published on 4/2/2019
Gopal DM, Ayalon N, Wang YC, Siwik D, Sverdlov A, Donohue C, Perez A, Downing J, Apovian C, Silva V, Panagia M, Kolachalama V, Ho JE, Liang CS, Gokce N, Colucci WS. Galectin-3 Is Associated With Stage B Metabolic Heart Disease and Pulmonary Hypertension in Young Obese Patients. J Am Heart Assoc. 2019 04 02; 8(7):e011100. PMID: 30929550.
Published on 12/21/2018
Ngo DTM, Sverdlov AL, Karki S, Macartney-Coxson D, Stubbs RS, Farb MG, Carmine B, Hess DT, Colucci WS, Gokce N. Oxidative modifications of mitochondrial complex II are associated with insulin resistance of visceral fat in obesity. Am J Physiol Endocrinol Metab. 2019 02 01; 316(2):E168-E177. PMID: 30576243.
Published on 12/11/2017
Zuriaga MA, Fuster JJ, Farb MG, MacLauchlan S, Bretón-Romero R, Karki S, Hess DT, Apovian CM, Hamburg NM, Gokce N, Walsh K. Activation of non-canonical WNT signaling in human visceral adipose tissue contributes to local and systemic inflammation. Sci Rep. 2017 12 11; 7(1):17326. PMID: 29229927.
View full list of 91 publications.