Nicholas J Cordella MD, MSc
Assistant Professor, General Internal Medicine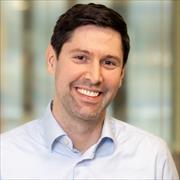 Sections
General Internal Medicine
Biography
Dr. Cordella is a physician leader in quality and patient safety. As Medical Director for Quality and Patient Safety at Boston Medical Center (BMC), he leads large-scale Quality Improvement initiatives across the institution and works to shape the overall hospital quality vision and strategy. He is also an Assistant Professor of Medicine at the Boston University School of Medicine, trained in Health Services Research with an interest in rigorous, quasi-experimental evaluation of quality outcomes and development of a learning health system. His current academic and professional work is focused on leveraging technology and advanced analytics to improve healthcare delivery and patient outcomes. Dr. Cordella sits on the physician council of Massachusetts Health Quality Partners (MHQP) and is a member of the MA Hospital Association Clinical Issues Advisory Council (CIAC).
Education
Medicine, MD, Boston University School of Medicine, 2013
Publications
Published on 3/1/2023
Hu Y, Huerta J, Cordella N, Mishuris RG, Paschalidis IC. Personalized hypertension treatment recommendations by a data-driven model. BMC Med Inform Decis Mak. 2023 Mar 01; 23(1):44. PMID: 36859187.
Published on 9/16/2020
Bala W, Steinkamp J, Feeney T, Gupta A, Sharma A, Kantrowitz J, Cordella N, Moses J, Drake FT. A Web Application for Adrenal Incidentaloma Identification, Tracking, and Management Using Machine Learning. Appl Clin Inform. 2020 08; 11(4):606-616. PMID: 32937677.
Published on 12/16/2019
Walkey AJ, Bor J, Cordella NJ. Novel tools for a learning health system: a combined difference-in-difference/regression discontinuity approach to evaluate effectiveness of a readmission reduction initiative. BMJ Qual Saf. 2020 02; 29(2):161-167. PMID: 31843880.
Published on 8/22/2018
Cordella N, Trinquart L, Hochberg S, Jacobson BC, Mishuris RG. Effect of a Hospitalwide Quality Improvement Initiative to Promote High-Value Care. Jt Comm J Qual Patient Saf. 2018 10; 44(10):623-625. PMID: 30143446.
Published on 5/1/2018
Walkey AJ, Drainoni ML, Cordella N, Bor J. Advancing Quality Improvement with Regression Discontinuity Designs. Ann Am Thorac Soc. 2018 05; 15(5):523-529. PMID: 29466673.
Published on 11/1/2016
Garg A, Toy S, Tripodis Y, Cook J, Cordella N. Ameliorating Maternal Depression and Its Harmful Consequences for Low-Income Families: Primary Care to the Rescue? Acad Pediatr. 2016 Nov - Dec; 16(8):714-715. PMID: 27772696.
Published on 11/12/2014
Garg A, Toy S, Tripodis Y, Cook J, Cordella N. Influence of maternal depression on household food insecurity for low-income families. Acad Pediatr. 2015 May-Jun; 15(3):305-10. PMID: 25454368.
View full list of 7 publications.