Natalia E. Morone MD, MS
Associate Professor, General Internal Medicine
801 Massachusetts Ave | (617) 414-7399

moronen@bu.edu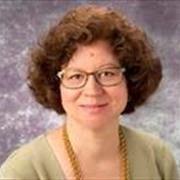 Sections
General Internal Medicine
Biography
Dr. Morone's research interests include:

Pain
Chronic Pain
Chronic Low Back Pain
Non-pharmacological approaches to chronic pain
Mind-Body Medicine
Mindfulness
Hypertension (effects of stress reduction/mindfulness)
Websites
Education
Medicine, MD, Michigan State University, 1993
Publications
Published on 8/27/2021
Greco CM, Gaylord SA, Faurot K, Weinberg JM, Gardiner P, Roth MI, Barnhill JL, Thomas HN, Dhamne SC, Lathren C, Baez JE, Lawrence S, Neogi T, Lasser KE, Castro MG, White AM, Simmons SJ, Ferrao C, Binda DD, Elhadidy N, Eason KM, McTigue KM, Morone NE. The design and methods of the OPTIMUM study: A multisite pragmatic randomized clinical trial of a Telehealth group mindfulness program for persons with chronic low back pain. Contemp Clin Trials. 2021 Aug 27; 109:106545. PMID: 34455111.
Published on 7/13/2021
Morone NE, Herbeck BB, Huang Y, Abebe KZ, Rollman BL, Jonassaint CR. The Impact of Optimism and Pain Interference on Response to Online Behavioral Treatment for Mood and Anxiety Symptoms. Psychosom Med. 2021 Jul 13. PMID: 34267085.
Published on 3/23/2021
Palfai TP, Kratzer MPL, Morone NE, Bernstein JA. Integrating patient perspectives in the development of a mobile health intervention to address chronic pain and heavy drinking in primary care: a qualitative study of patients in an urban, safety-net hospital setting. Addict Sci Clin Pract. 2021 03 23; 16(1):20. PMID: 33757584.
Published on 2/23/2021
Polaski AM, Phelps AL, Smith TJ, Helm ER, Morone NE, Szucs KA, Kostek MC, Kolber BJ. Integrated Meditation and Exercise Therapy: A Randomized Controlled Pilot of a Combined Nonpharmacological Intervention Focused on Reducing Disability and Pain in Patients with Chronic Low Back Pain. Pain Med. 2021 02 23; 22(2):444-458. PMID: 33621332.
Published on 4/1/2020
Stokes A, Lundberg DJ, Sheridan B, Hempstead K, Morone NE, Lasser KE, Trinquart L, Neogi T. Association of Obesity With Prescription Opioids for Painful Conditions in Patients Seeking Primary Care in the US. JAMA Netw Open. 2020 04 01; 3(4):e202012. PMID: 32239222.
Published on 1/20/2020
Yeh CH, Li C, Glick R, Schlenk EA, Albers K, Suen LK, Lukkahatai N, Salen N, Pandiri S, Ma W, Perrin N, Morone NE, Christo PJ. A prospective randomized controlled study of auricular point acupressure to manage chronic low back pain in older adults: study protocol. Trials. 2020 Jan 20; 21(1):99. PMID: 31959226.
Published on 7/1/2019
Weiner DK, Gentili A, Coffey-Vega K, Morone N, Rossi M, Perera S. Biopsychosocial Profiles and Functional Correlates in Older Adults with Chronic Low Back Pain: A Preliminary Study. Pain Med. 2019 07 01; 20(7):1300-1310. PMID: 29672748.
Published on 2/1/2019
Abebe KZ, Morone NE, Mayowski CA, Rubio DM, Kapoor WK. Sowing the "CEED"s of a more diverse biomedical workforce: The Career Education and Enhancement for Health Care Research Diversity (CEED) program at the University of Pittsburgh. J Clin Transl Sci. 2019 Feb; 3(1):21-26. PMID: 31402987.
Published on 1/1/2019
Morone NE. Not Just Mind Over Matter: Reviewing With Patients How Mindfulness Relieves Chronic Low Back Pain. J Evid Based Integr Med. 2019 Jan-Dec; 24:2515690X19838490. PMID: 30942087.
Published on 11/1/2018
Luiggi-Hernandez JG, Woo J, Hamm M, Greco CM, Weiner DK, Morone NE. Mindfulness for Chronic Low Back Pain: A Qualitative Analysis. Pain Med. 2018 11 01; 19(11):2138-2145. PMID: 29025059.
View full list of 48 publications.